I'm not sure what constitutes as the "official" start of sweater weather, but in my life, sweater weather is all day every day. I. love. sweaters. Lately, it's the long knit cardigans that are catching my eye. They work for so many different looks, and give off that ultra cool vibe that I can always get behind. Wondering how to rock the look? Take a look at the Alma online boutique to find the latest collection of trendy sweaters. Equally, there are more choices when it comes to sweaters and different styles of them, you just need to check out Australian made merino wool clothing to see the different knitwear items that are available. Here's how to style long sweaters, friends, because trust me: you need one in your life.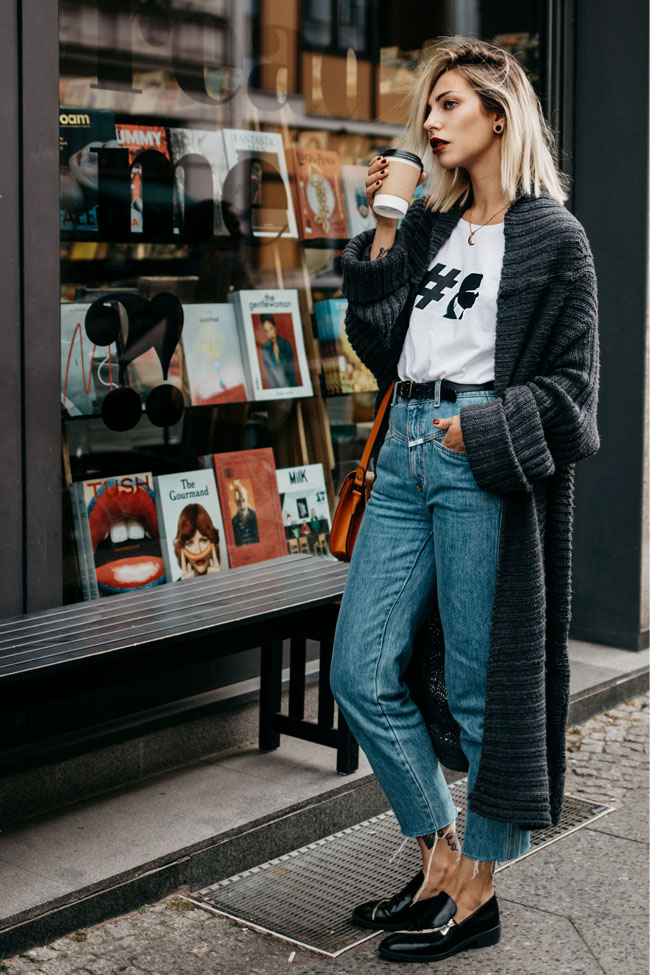 Casually Cool |
Do you ever see an outfit and instantly just think "YES" ? Currently, this is that outfit for me. If you're looking to style your long sweater in a casual way that totally nails the chic street style look, this outfit is for you. Style your sweater with a classic white t, slightly frayed denim, and a trendy pair of loafers. Simple, cozy, and straight up perfection. Please excuse me while I go recreate this look and wear it for the rest of the year.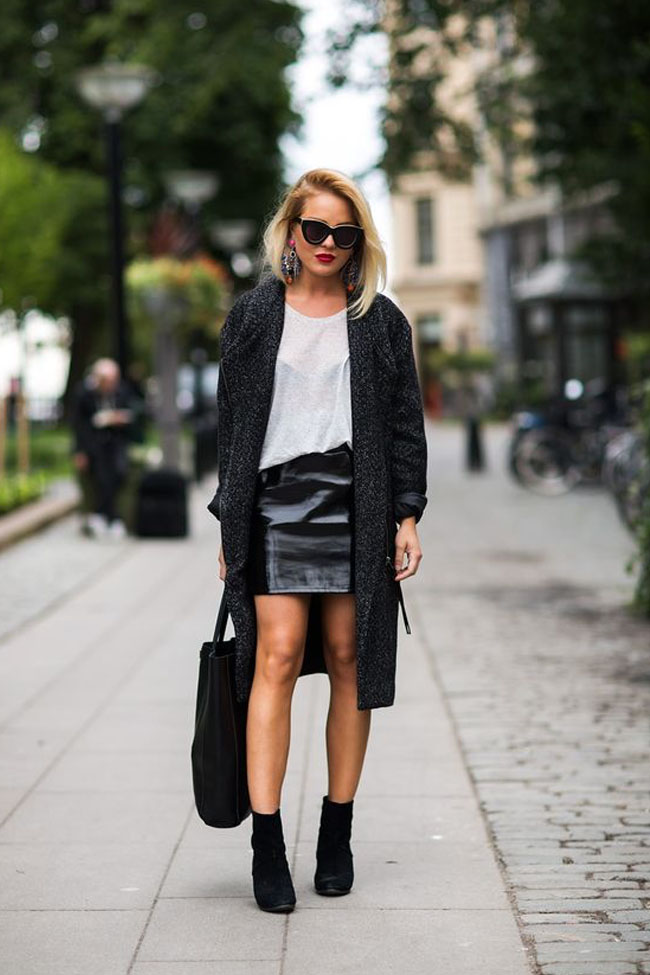 With a Mini Skirt |
Pairing a long sweater with an all black mini has multiple functions: One – practicality. The extra long layer adds warmth and covers part of your legs (you could also just add tights but I digress). Two – interest. The juxtaposition between lengths is an eye catching detail, and adds an extra dimension to a neutral palette. Playing with texture (leather mini + chunky wool sweater) is another way to do this.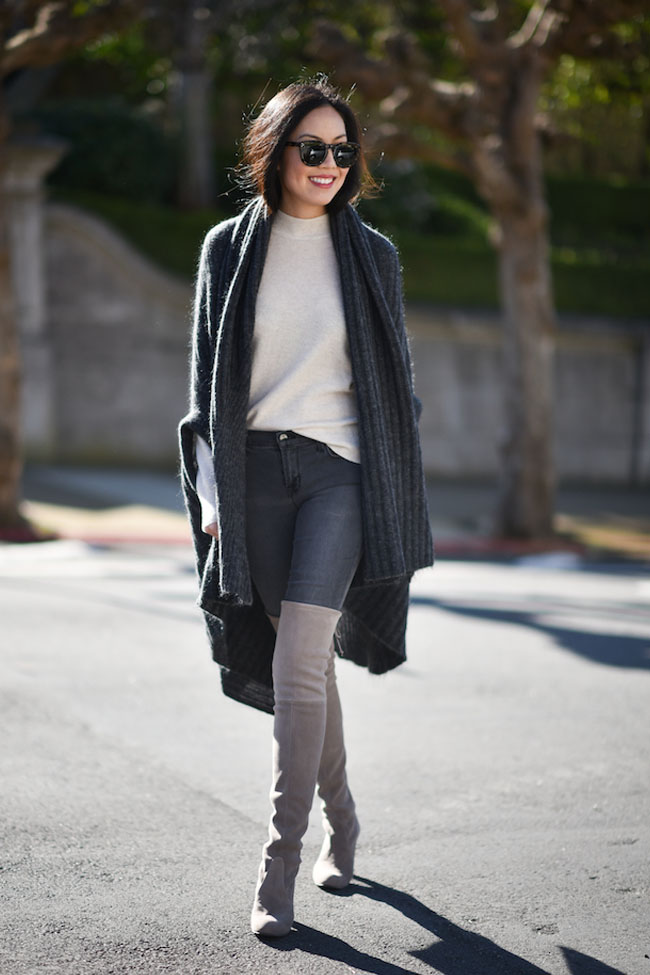 Denim and Boots |
Denim, boots, and sweaters are basically the style equivalent of a PB & J. They were meant to be together. Combining two statement pieces – over the knee boots with your sweater – makes for a guaranteed sleek, stylish look that can easily be worn casually or dressed up. The neutral colors are extra chic, and let the two statement pieces do all the talking.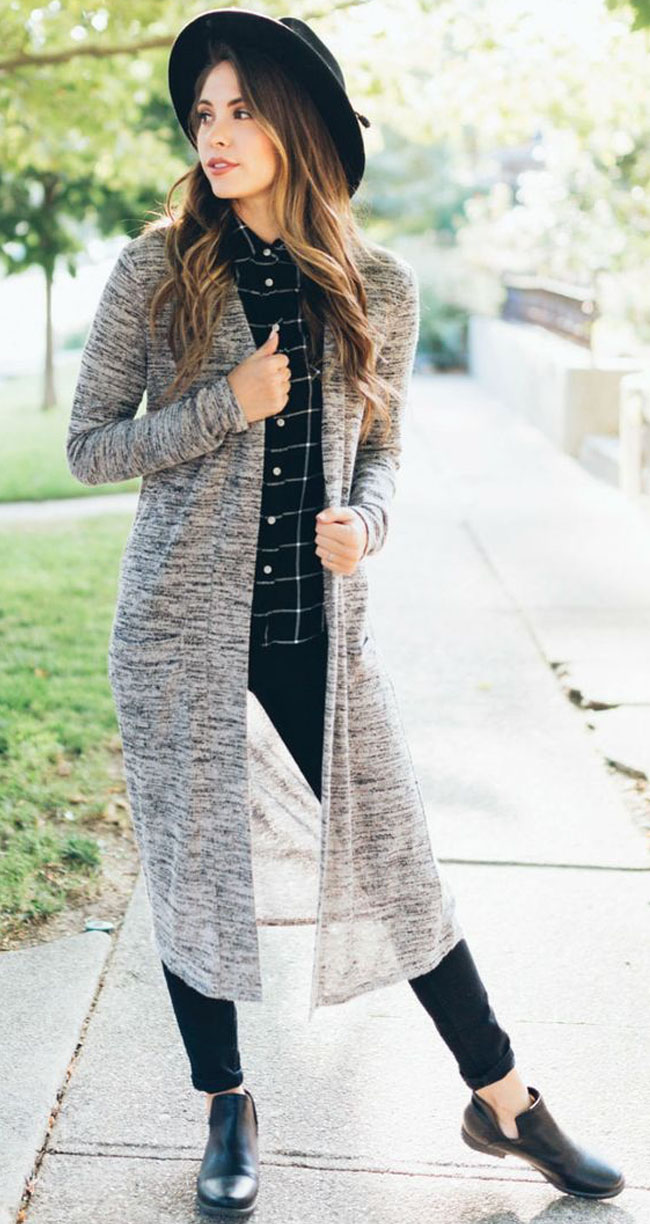 Button Up |
Style long sweaters with a button up. Pairing your breezy long sweater with a crisp shirt is an easy way to create a put together look, and bonus: it makes the outfit office-ready. The great part about this look is that you can change up the shoes depending on occasion. I could easily see this becoming a sort of "uniform" for me during the fall.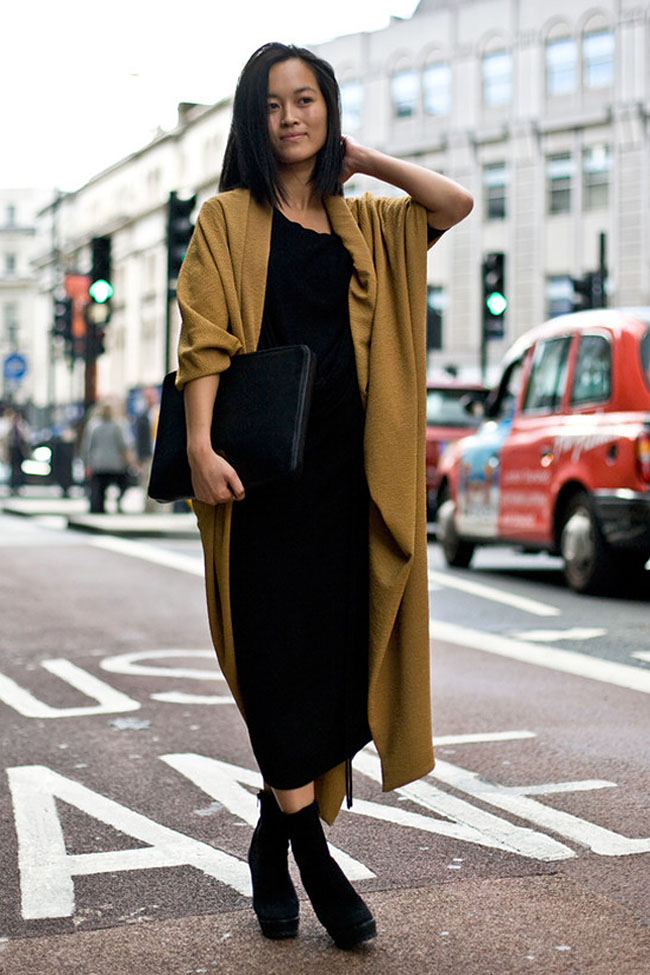 Dresses and Drapey Layers |
If you're looking for the simplest way to style long sweaters, try pairing it with a dress. A black midi/maxi dress is the perfect canvas for a long sweater that will add both drapey layers and a statement color. Rad ankle boots doesn't hurt, either. If you're looking for a beautifully minimal way to style long sweaters, this is it.
What's your take on long sweaters this season?