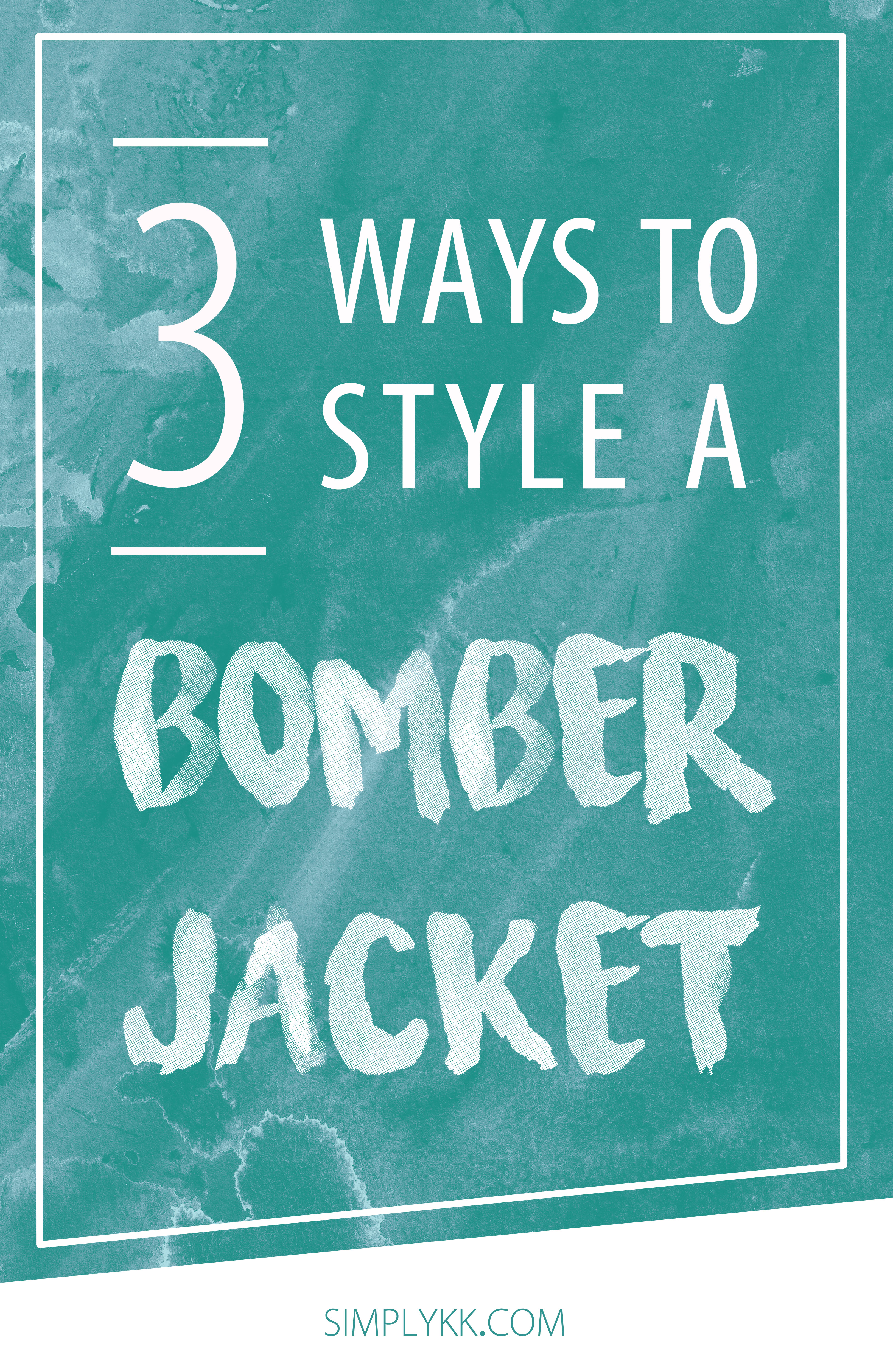 One piece I've been loving lately has been the bomber jacket. The sheer variety of options with bomber jackets draws me in, while it's their versatility and the number of ways in which you can style them that makes me stay loving them. Whether you're looking to incorporate this trendy piece into your everyday looks or to wear to work, I've got you covered with these 3 bomber jacket outfits.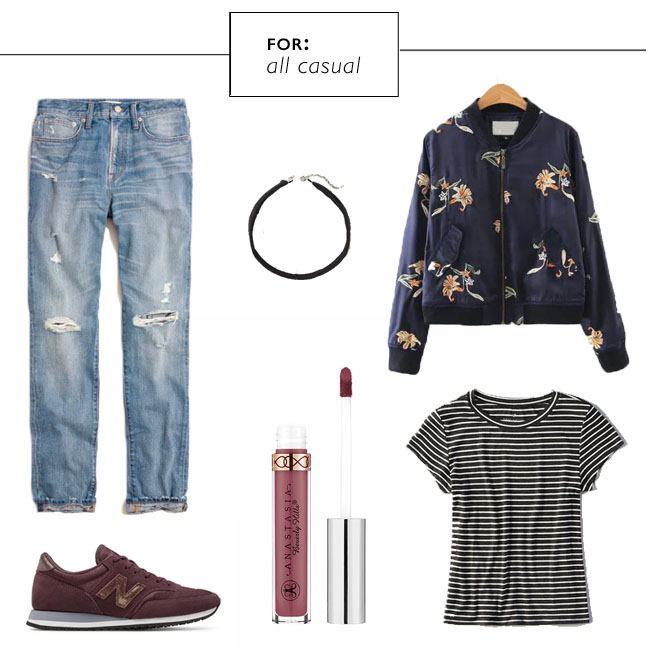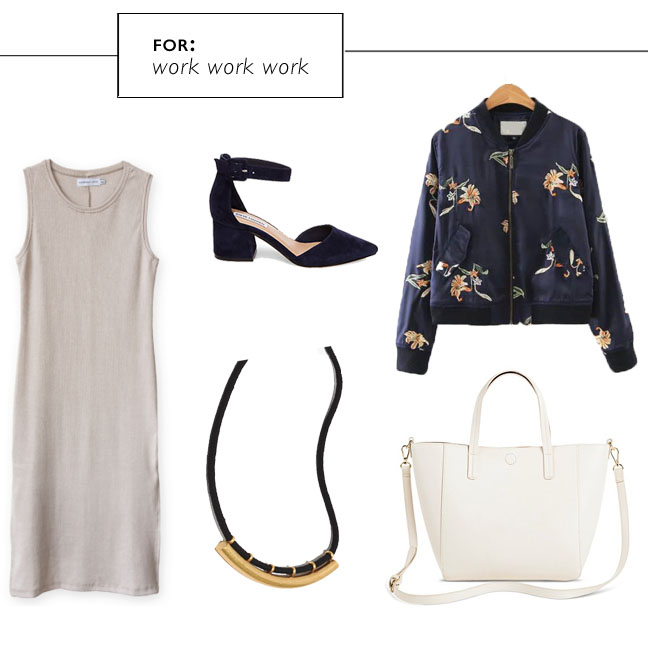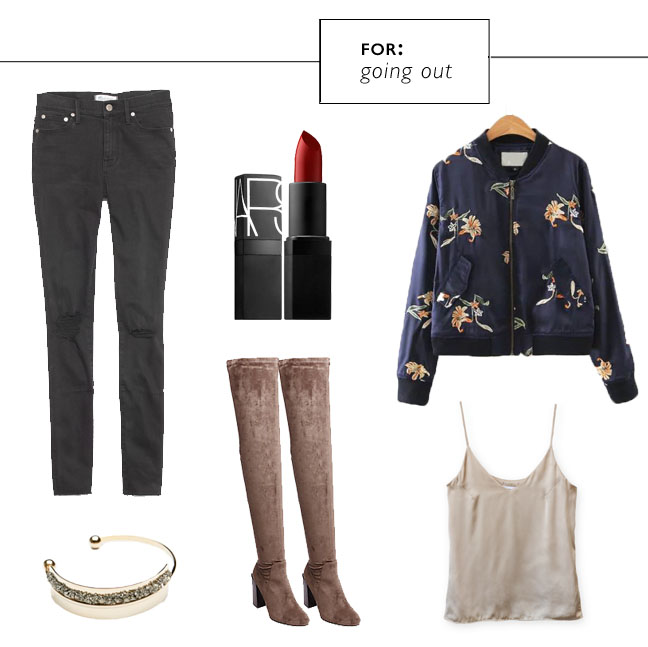 All Casual
Denim, sneakers, choker, lipstick, bomber, t-shirt
Go for a street style/athleisure vibe by pairing a printed bomber jacket with light denim and sneakers. Print mixing, a choker, and a classic mauve lip color balance this look between  trendy and effortless. This outfit would be perfect for easy traveling, or a weekend of errands + to-do's.
Work Work Work
Midi dress, heels, necklace, bomber, bag
For work, try pairing a printed bomber with a sleek midi dress and neutral shoes. (Depending on your location, you're probs going to want to add tights to this look, because BRR.) Adding in some winter whites makes for a clean, crisp look. Plus, I love the idea of mixing shades of white with both black and blue. Those colors should get paired together more often than they do!
Going Out
Denim, bracelet, lipstick, boots, bomber, silk cami
A variety of textures help take this look from every day to all night: silk bomber, silk cami, velvet OTK boots, and a chunky bracelet. Adding a bold red lip also amps up this bomber jacket outfit, and is an easy addition if you're taking the look from day to night.
Are you a fan of bomber jackets? What's your favorite way to style them?