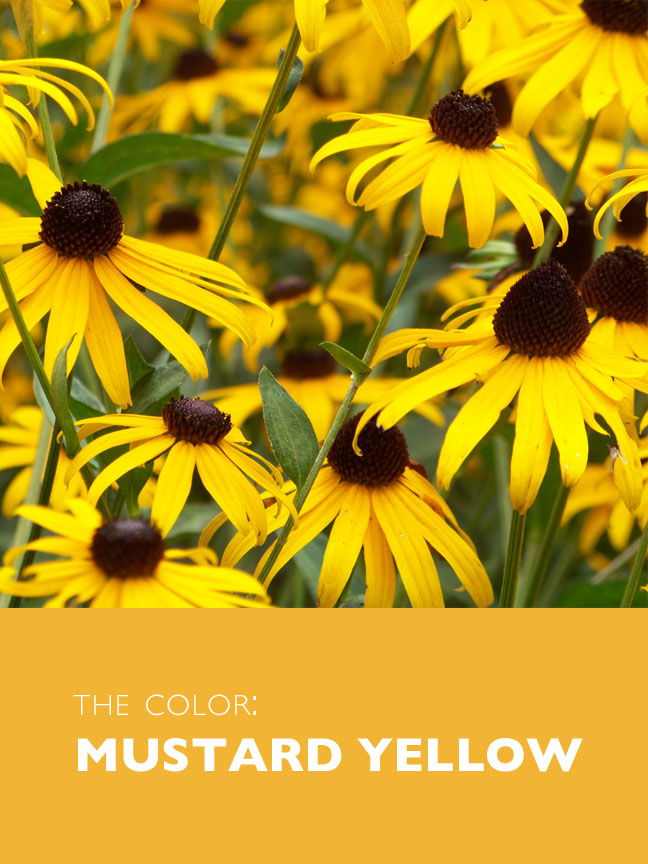 I really love the color yellow. It's not that I wear it that often, or want to decorate my entire space with yellow, but still, I'm drawn to it. I think what attracts me to yellow is how happy of a color it is. Plus, the sun was out ALL DAY Monday, which acted as some serious inspiration for finding bright mustard yellow pieces either to wear or use. Here's what I found: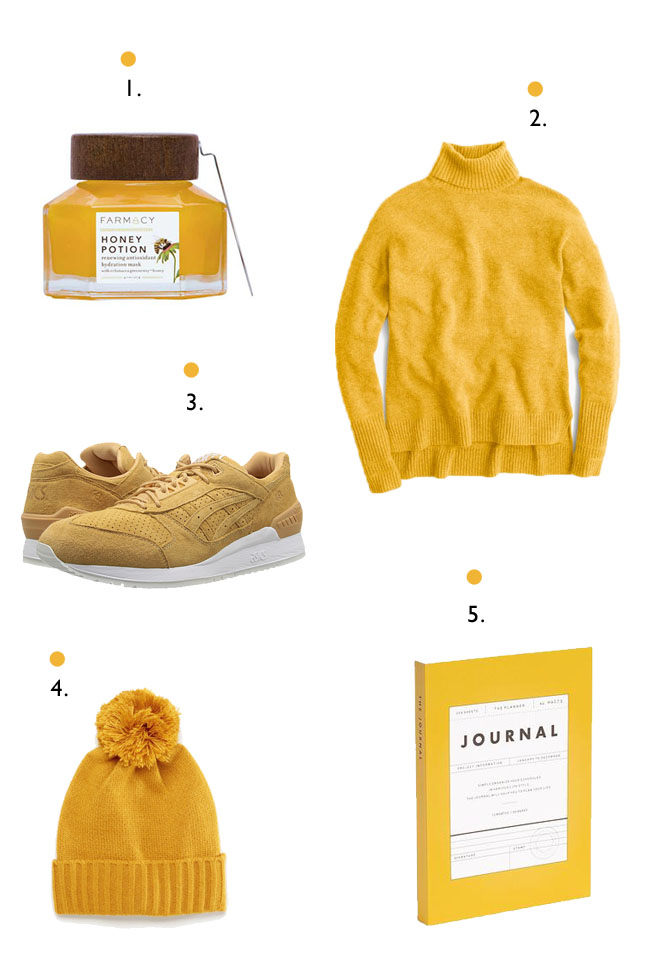 Honey Potion Face Mask
I've convinced myself this is the next splurge-y mask I'm going to get myself (shoutout to Emily and Mili for posting about it at various times!). The reviews on the mask itself are great, and I'm also really digging the bright mustard yellow color. It just makes me happy looking at it.
Turtleneck Sweater
Honestly, I'm still a little surprised that I'm into turtleneck sweaters again. Sort of thought that ship had sailed but clearly not. Wearing a mustard yellow sweater definitely goes against my neutral tendencies, but for some reason the fact that it's a cozy knit makes me feel OK about that. It being a mustard yellow rather than, you know, yellow yellow, helps too (my skin tone doesn't seem to go well with certain shades of yellow). Plus, the little high low detail? I'm all about that.
Sneakers
Cheers to athleisure looks and incorporating sneakers into your outfits. I could see these going well with a long neutral coat for now, or a little black dress for when the weather warms up.
Beanie
Beanies have sort of become my life this winter. While it's not a secret that I'm more of a neutral-color kind of girl, I think accessories like this would be a good way to add some color to an outfit if I'm ever feeling like changing things up. It's bright without being overwhelming.
The Journal Planner
It seems that it makes sense to have a bright mustard yellow journal planner. Just looking at it makes me want to be productive and happy. Also, I'm a sucker for notebooks so that could be why, too. Either way, this would be one small way to brighten up your day during the winter, which is always a good thing.
What colors have you been loving?