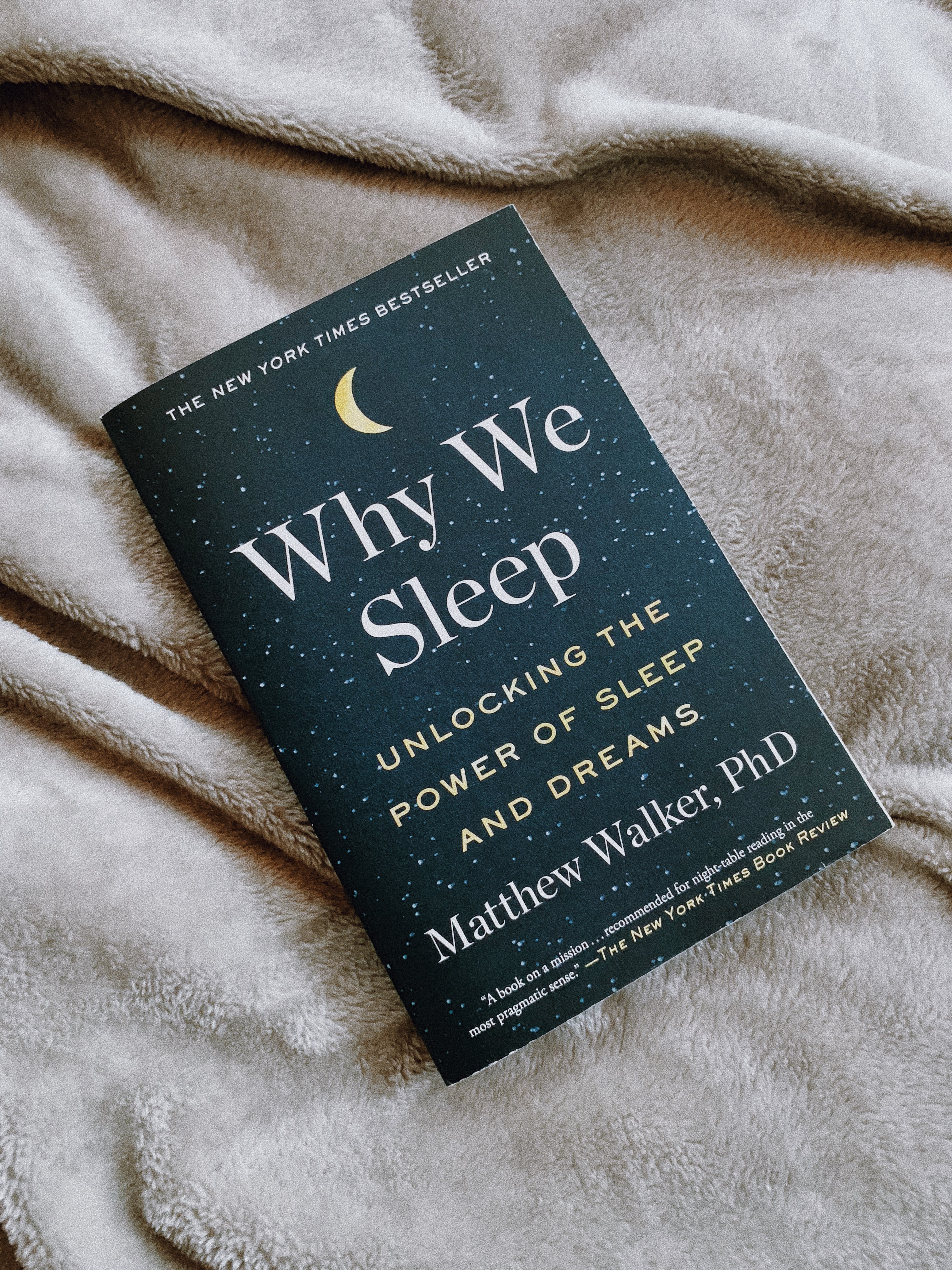 With winter finally upon us (at least, it's upon me in the form of snow and 4:00pm sunsets so…) I find myself creating more and more time for reading. There's something extra nice about snuggling up with a good read when the weather is cold and there's nowhere I have to be. In case you're in need of some book inspiration yourself, here's three books I've read lately that I would highly recommend, and five that I've added to my "seriously want to read these" list. Bring it on, winter.
The Three
1. Crazy Rich Asians
(Kevin Kwan, Fiction)
You might ask, hasn't this book been out for 5 years? Well, friends, I'm sensing a theme here and we're just going to have to go with it. Sometimes I read books right when they come out. Sometimes I'm a little (a lot?) later. It is what it is. I have yet to watch the movie (also on the to-do list) but the book was really enjoyable. This is a good option if you want something light, fun, and full of ~drama~.
2. Braving the Wilderness
(Brené Brown, Non-Fiction)
If you haven't read any of Brené Brown's books, I highly recommend doing so. In my last post, I used a quote from Braving the Wilderness, where it says "The mark of a wild heart is living out the paradox of love in our lives. It's the ability to be tough and tender, excited and scared, brave and afraid – all in the same moment. It's showing up in our vulnerability and our courage, being both fierce and kind." This book will challenge you and encourage you, and really make you evaluate yourself and the relationships you keep. Read it, seriously.
3.  Eleanor Oliphant is Completely Fine
(Gail Honeyman, Fiction)
This is one of those books where I swear, every few pages I was going, "Ok WHAT just happened?" I started off the book thinking it would be one of those easy breezy beach reads, and while it's definitely not an intellectual strain to read this, it has more depth + layers than I anticipated. I found myself loving Eleanor and hating her and above all, wanting to get to the end so I could finally get some answers.
The Five
1. You Are A Badass
(Jen Sincero, Non-Fiction)
Add this one to the list of books I've been sleeping on. I feel a little skeptical – some reviews seemed to find it remarkably average, and there's always some sort of fine line between books like this being motivational and being narcissistic. Have you read it? As with most books, I'm figuring I'll give it a chance and decide for myself.
2. China Rich Girlfriend
(Kevin Kwan, Fiction)
Book two of the Crazy Rich Asians series. Need I say more? This series feels like it's going to be something where it's not my all time favorite, but after the first book, I'm just in now. It's too late to stop and I really want to know how the series will go.
3. Why We Sleep
(Matthew Walker, Non-Fiction)
This past month I got into a conversation with a coworker about sleep, especially as it relates to modern culture. So often, the general consensus is that "the grind never stops", or "hustle harder" or "I can survive on 5 hours of sleep a night and coffee." We chatted about how important it is to prioritize and keep sacred your sleep time, and then she recommended this book. As someone who mindfully wants to fight back on that mindset (I believe in rest, y'all! And I love sleep.), and is a pretty vivid dreamer, I was intrigued to say the least. I actually have this book sitting by my bed – once I finish up the one or two I'm currently reading, this will be next up for sure.
4. Once Upon A River
(Diane Setterfield, Fiction)
An online description of this book says "Once Upon a River is a glorious tapestry of a book that combines folklore and science, magic and myth. Suspenseful, romantic, and richly atmospheric, the beginning of this novel will sweep you away on a powerful current of storytelling, transporting you through worlds both real and imagined, to the triumphant conclusion whose depths will continue to give up their treasures long after the last page is turned." Does that sound like an over-the-top description? Yes. Does it sound like the perfect read for a cozy winter day? Also yes. Curious to get into this one when it releases in early December.
5. Nine Perfect Strangers
(Liane Moriarty, Fiction)
Even the winter season needs its equivalent of a nice beachy read (i.e. – a page turner that is easy to read, entertaining, perhaps a bit predictable). I'm not sure if this one will be predictable or not, but if the one sentence overview says anything ("Could ten days at a health resort really change you forever? In Liane Moriarty's latest page-turner, nine perfect strangers are about to find out…") it's definitely going to be a laid back read that doesn't require too much brainpower. Always nice to have some of these thrown in with the more thought provoking reads.
Final Thoughts
Reading any good books? Let me know! I'm always curious to hear what other people are loving.