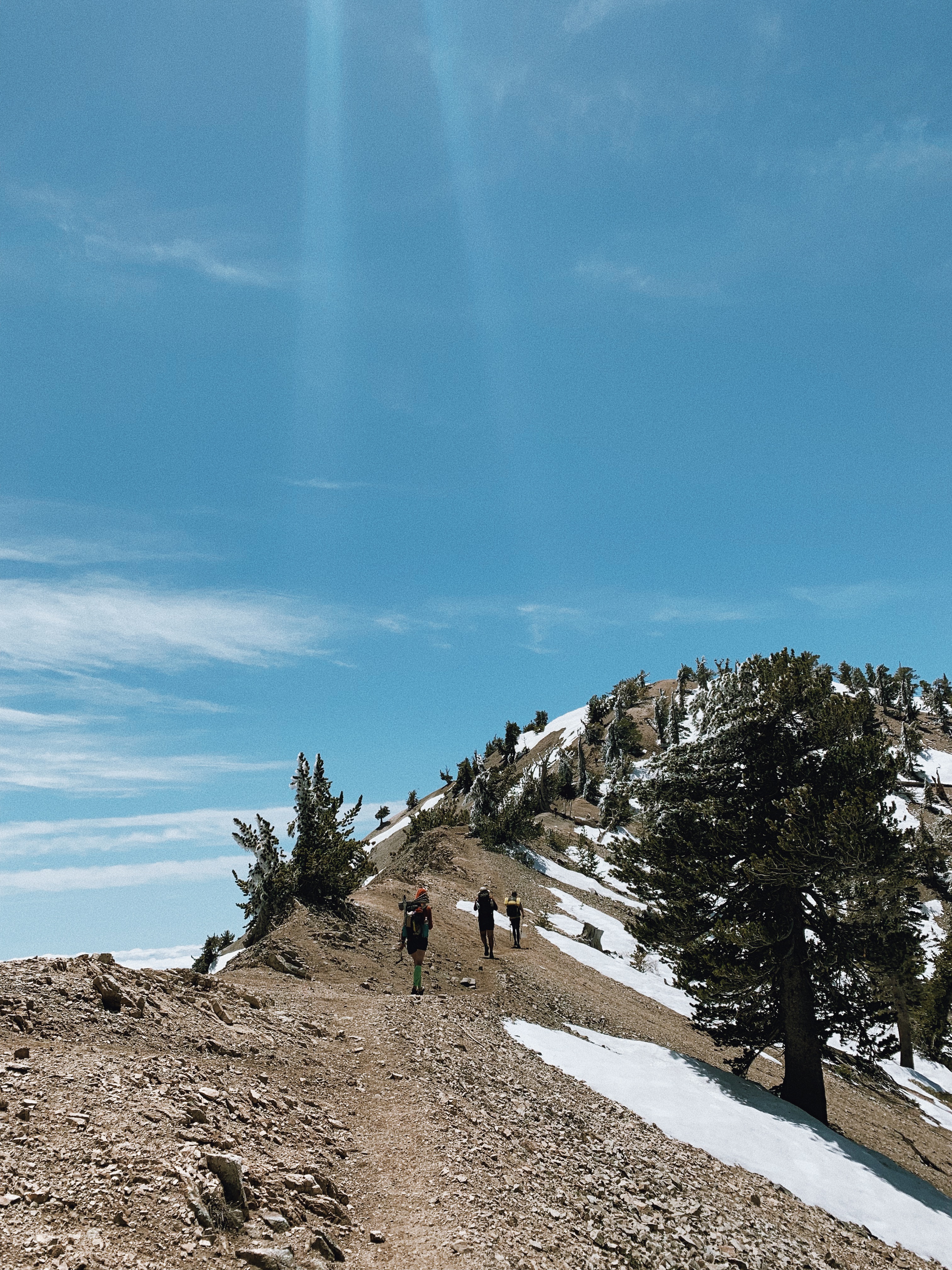 Day 25
0 miles in Wrightwood
I don't sleep well or much, probably a product of a full house of hikers. Even though I have no reason to be up early, I'm awake and moving around at 6, this one probably a product of being a hiker but also a Moseley. After free coffee from the local cafe, I head over to the Airbnb room I booked. They're letting me check in at 8am which is a sweet deal. I figured for just one night I needed a bed and a little space, and I'm not disappointed.
I eat, do laundry, sit, eat some more, do some of my typical town chores in my room, then take a nap – one of the naps where you wake up and have no idea the time of day or where you are. This time, it takes me a minute to even recall what town I'm in. Must have been a sorely needed nap. There are phone calls – surprisingly I catch my mom, dad, and both of sisters over the course of the afternoon and evening. I watch the Sounders game on my phone, drink some tea, and am ready for bed.
There's been some word of high wind and rain with potential snow at higher elevations tomorrow, and since I'm heading up from here, I'm considering taking another zero. Ultimately there's no reason to rush to Kennedy Meadows (yes actually I have been told once or 57 times that it's a huge snow year) and it can only help my body to rest one more day. I'm not trying to camp on some exposed ridge if it's going to be snowy and windy. 🤷🏻‍♀️ We'll see.
Day 26
0 Miles in Wrightwood
I wake up in the morning to the sound of rain hitting the window and wind whipping around outside. The first text I see is from my dad, a link to a Cliff Mass blog post about the insane precipitation in California this May, and the deluge that's hitting today specifically.
Ok, I think I've been convinced to take a double zero. No reason to find out if the rain turns to snow at higher elevation. I walked over to the local bakery to get a bit of food for the morning after checking out of my room, and run into a couple id met on trail a few days earlier. They had just gotten into town and said it was a miserable day for them between the wind and snow. It was confirmation then that I didn't want to head out into anything that involves snow.
I pick up a breakfast burrito (yum) and bring it to a trail angels house where I'll stay the night. My friends are there and I basically sit on a bed all day without moving. It's refreshing to rest but I definitely start to get antsy. Two days in town feels like a very long time right about now.
Day 27
Wrightwood to Little Jimmy Campground, 14.6 miles
We roll out of town around 9, and pretty easily get a hitch back to the trail. Hiking by 9:20. The weather is a million times better than yesterday – a chill in the air but still sunny and some blue skies. All day, it seems we run into people who had left town the day before only to return due to the weather. I feel even better about my double zero.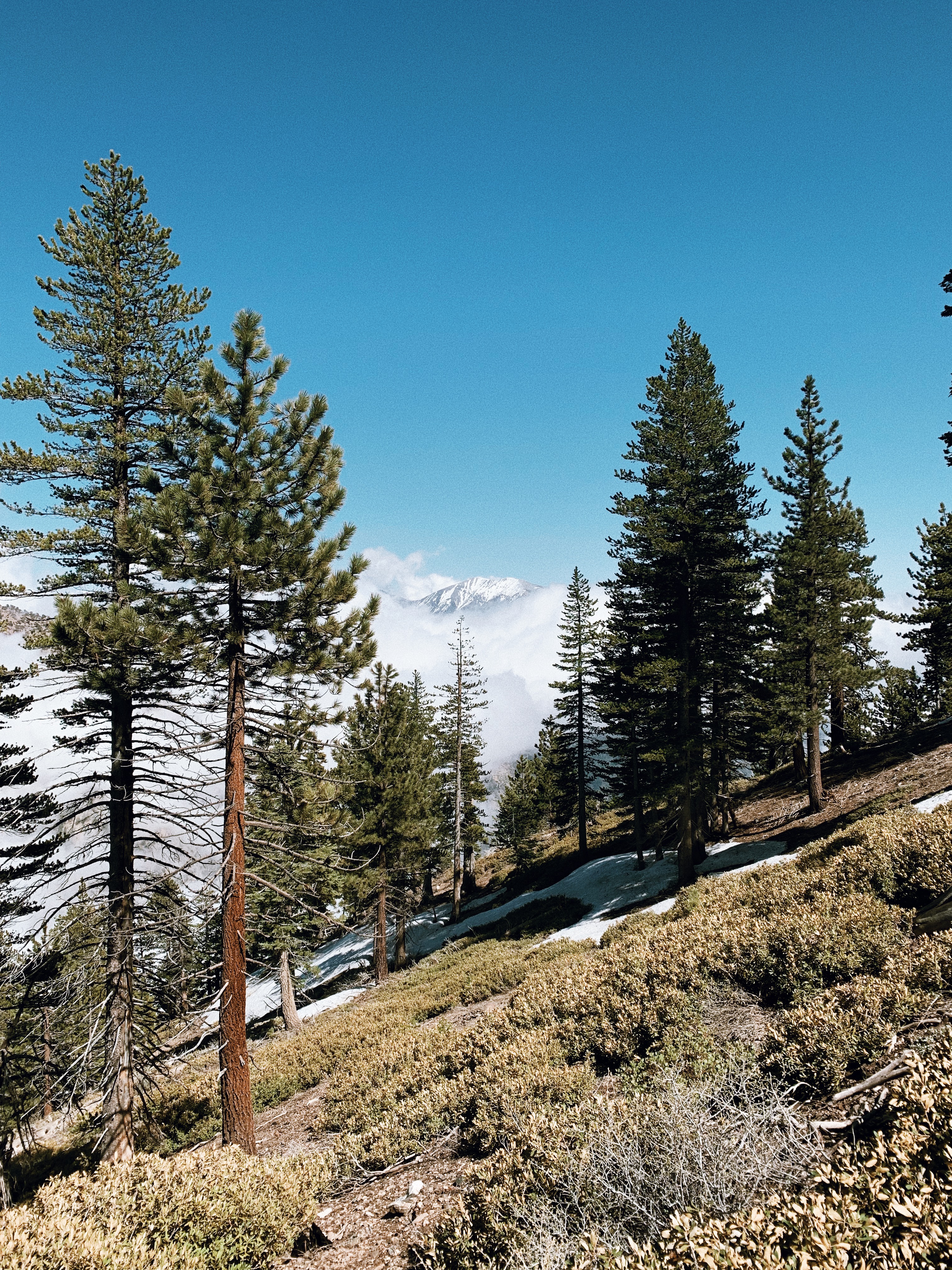 The first 6 or so miles this morning are a nice way to ease back into hiking. Slight downhill, easy terrain, just me and my thoughts. I hit Vincent Gap around 11, which is the start of the climb up to Baden-Powell. Slow and steady I climb, my legs trying to get used to the constant up and my lungs trying to adjust to the elevation. I stop after a mile and a half to refill my water from a stream, then push on for the 2.5 left to the summit. Two words: slow going. The final mile up is just about all covered in snow, and at one point near the end the boot track just charges straight up. Tiring.
At about this point, I notice all of the ice on the trees. Apparently that was from yesterday. Yep, glad I wasn't out in that.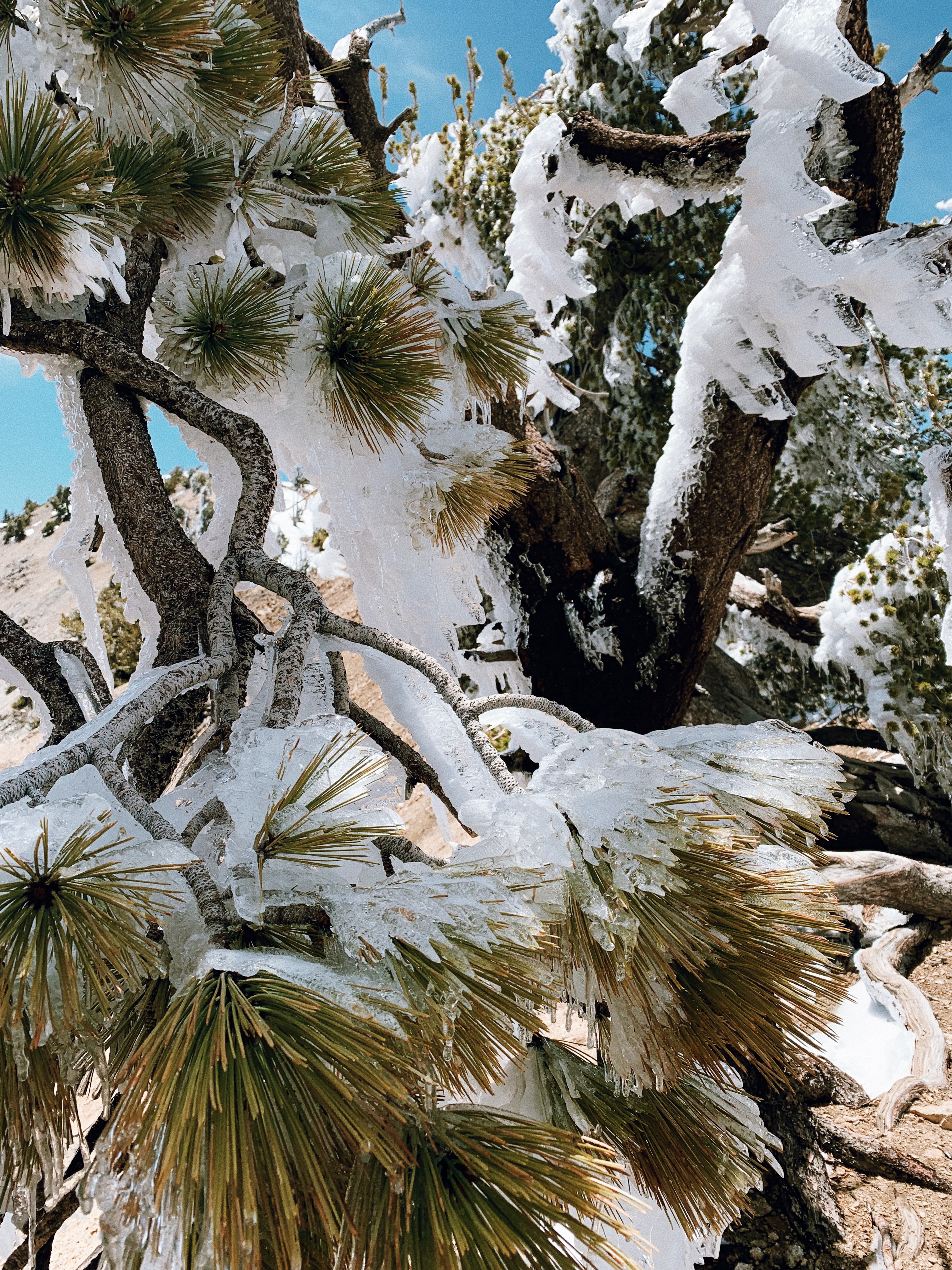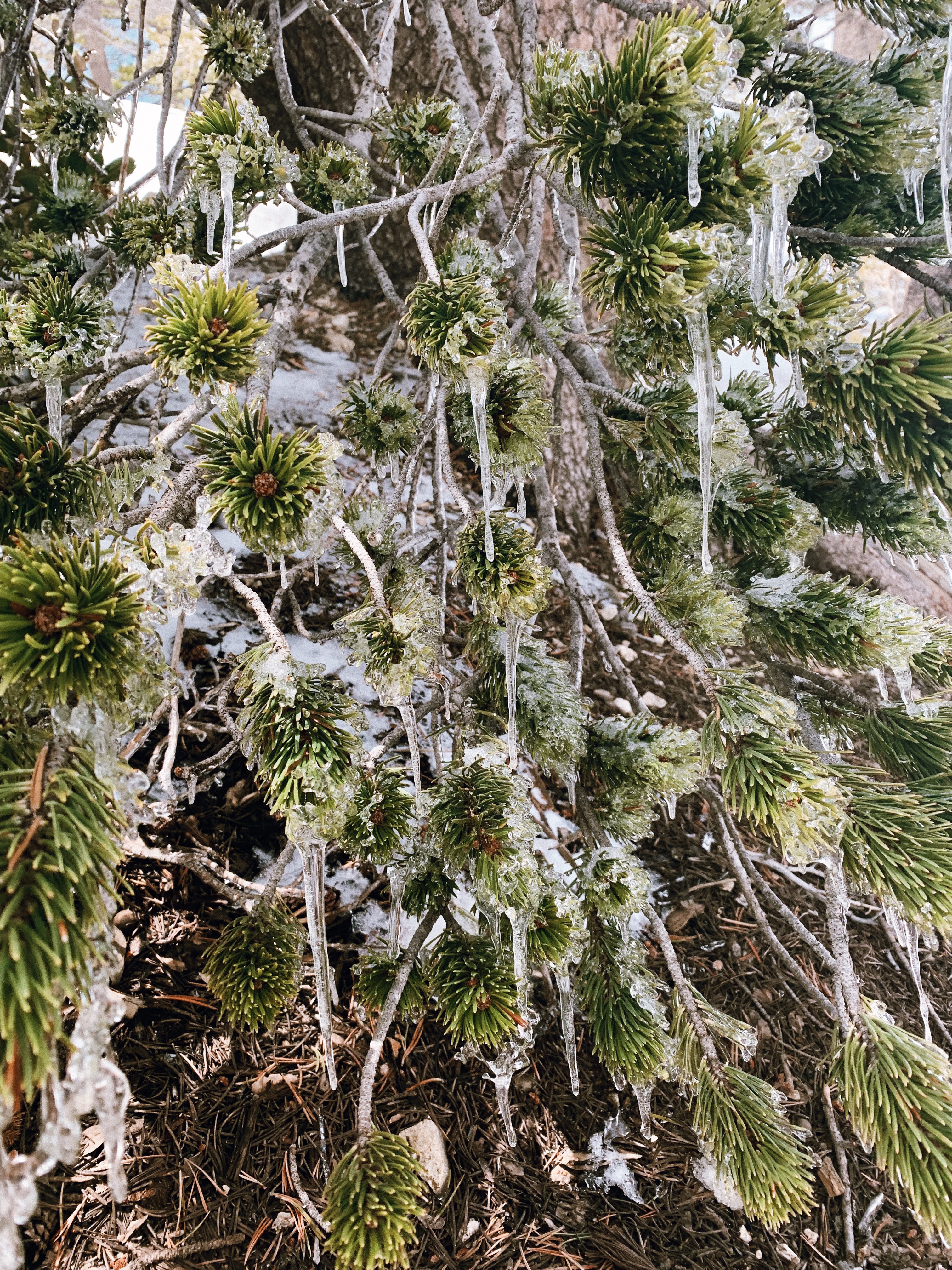 It's a focused time of hiking – watching each step on snow, being aware of where the trail is, legs starting to feel the burn. But…it's beautiful. The snow is gorgeous, the ice is fascinating how it hangs from tree branches, and as we get to the final tenth of a mile, we see the clouds. A sea of them below us. And then we summit. Joy. The hard work of the morning paying off with views, personal satisfaction in summiting, and lunch. We don't linger too long, as the wind begins to pick up and it gets cold.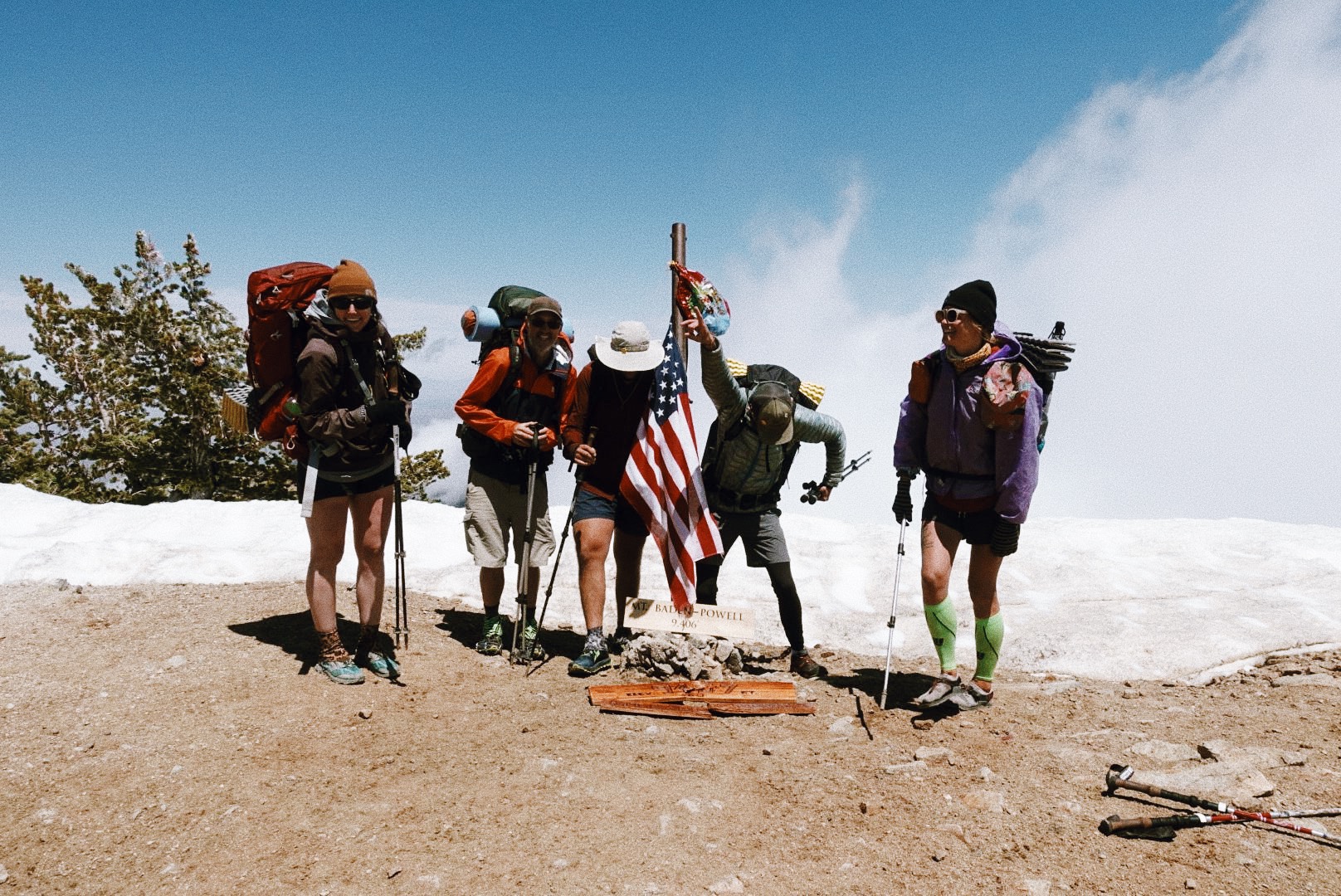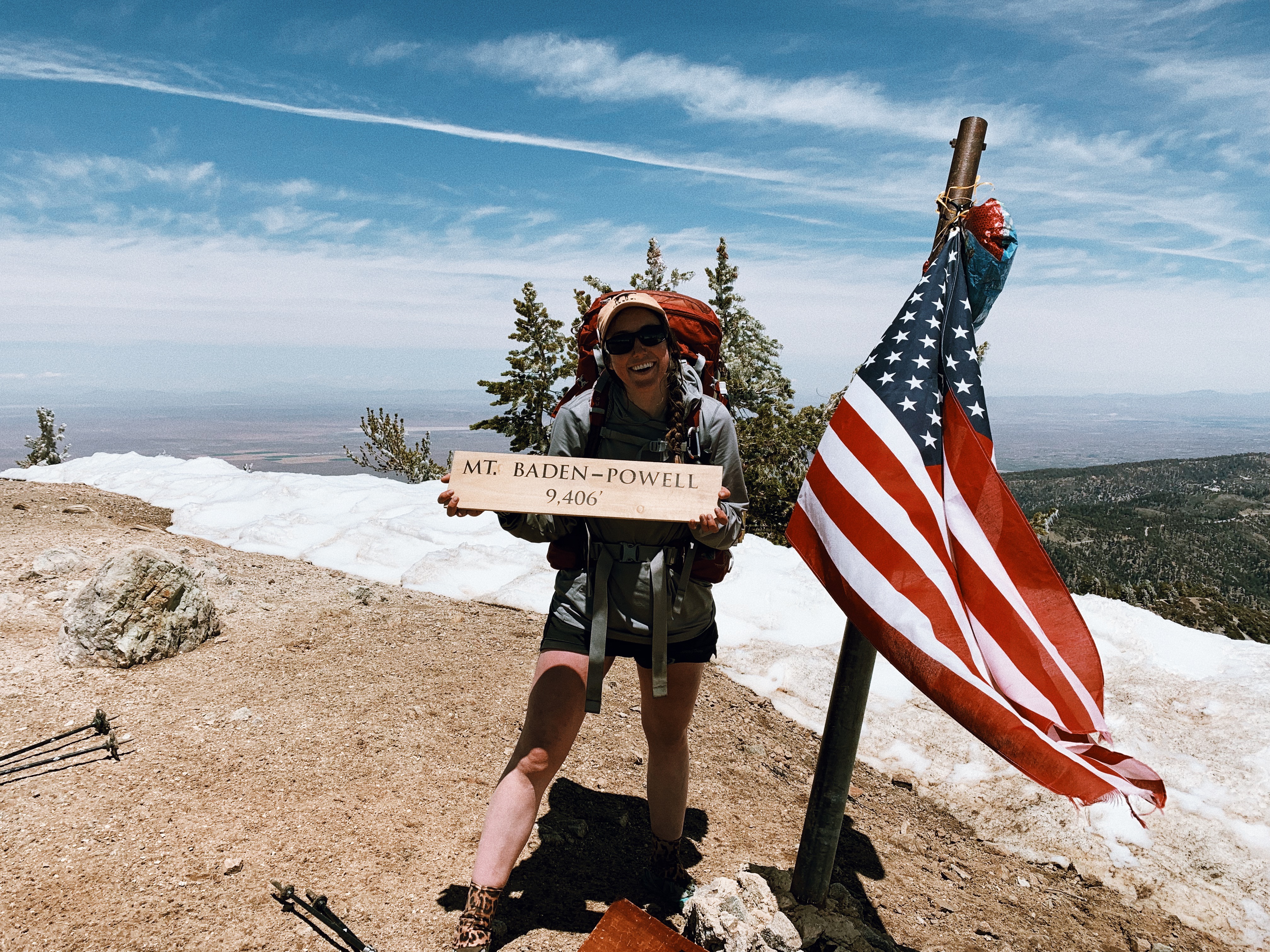 We head down on a ridge, not always on the trail. Big sections are again snow covered, some of which we cross and some of which we stay above on clear ground. The ice on the trees has slowly begun to melt too, so anytime I cross beneath one I run. The chunks fall fast and are not small. It's still slow going, especially as we continue to have some climbs, but mentally I enjoy the afternoon. With three miles left for our day, the trail flattens and then descends, and we hike on the border of rushing grey clouds and perfectly blue sky. I reach camp around 4:30 – it's more of a campground, with a toilet and bear boxes and a good amount of PCT hikers and weekend hikers, too.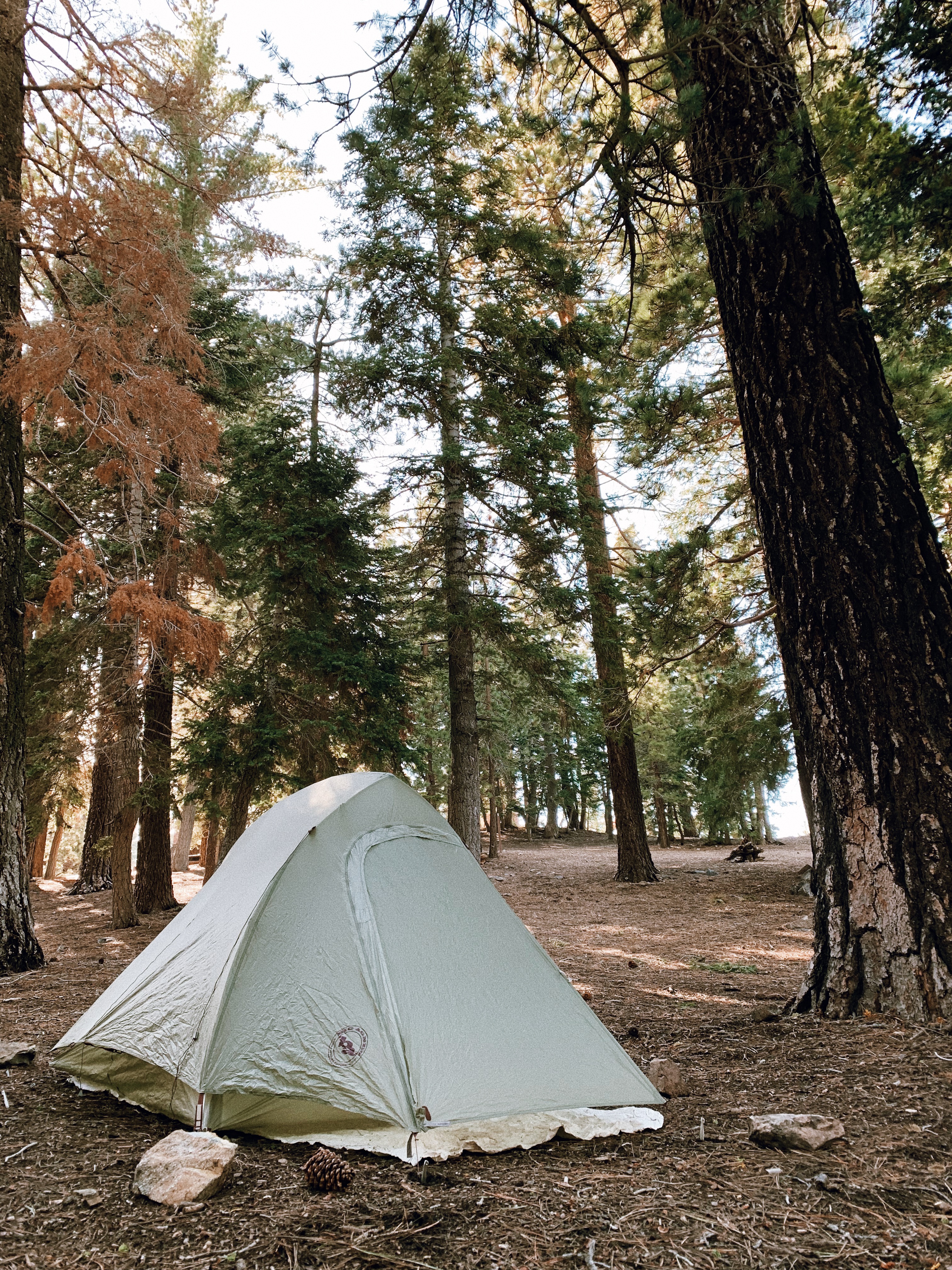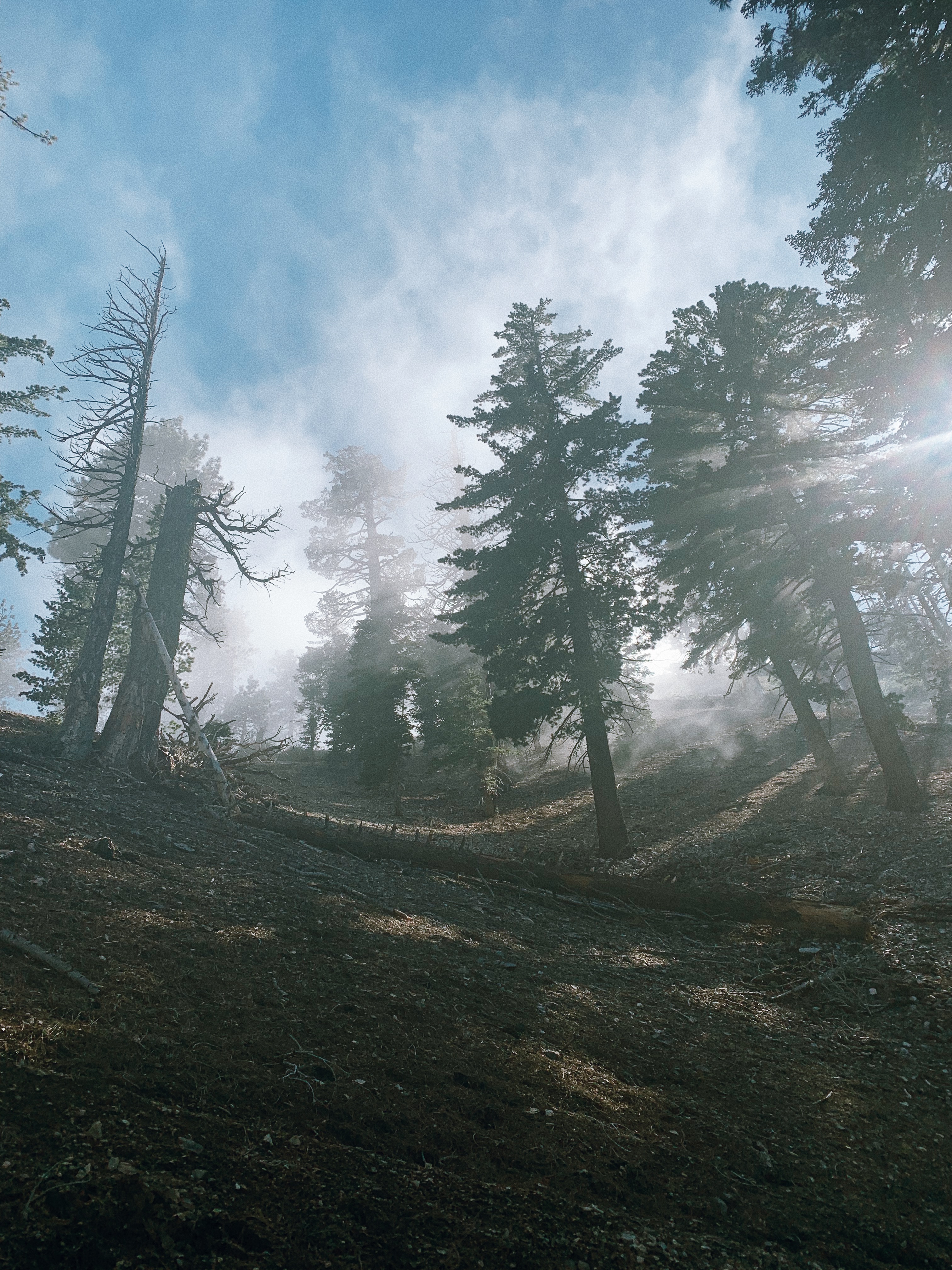 A shorter day, but with summiting Baden Powell, a big day nonetheless. It's going to be a chilly one tonight, I can already tell. With my tent on pine needles, snuggled in my sleeping bag, I'm ready for a good night of rest. It's nice to be back in my tent I realized. I've really come to love this little home of mine.