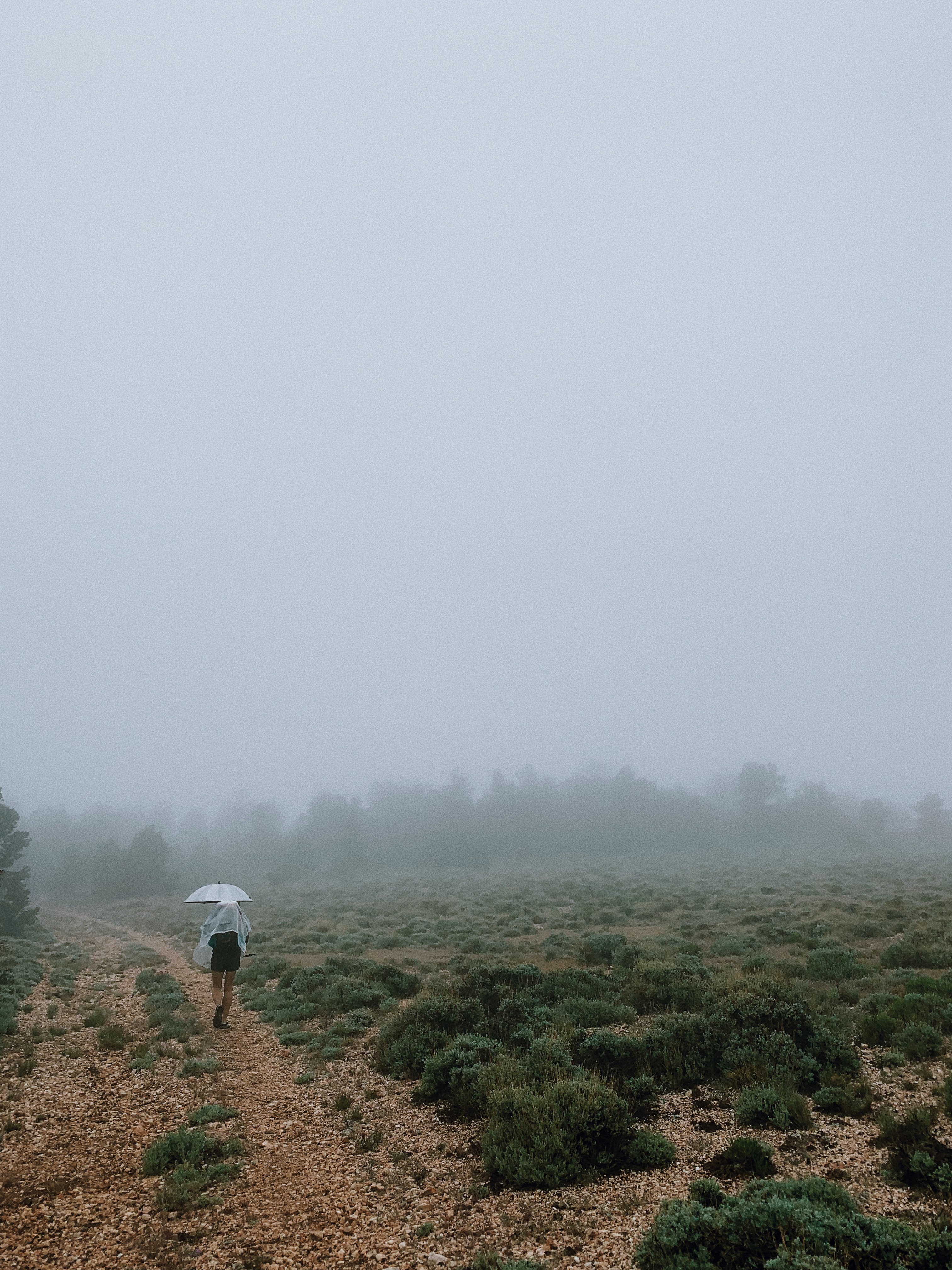 Day 20
Big Bear Lake to Mile 279.2, 13.1 Miles
It was a wonderfully slow morning before our return to trail. Sleeping in, eating breakfast in bed (a real bed, not my sleeping bag), lounging around, then finally checking out at 10:30. After a few errands, and another unbelievably easy hitch to finish up our town to-do list, Ina Muir met up with us and gave us a ride back to the trail. It was INCREDIBLY tempting to take her up on the offer of her friends cheap Airbnb and a hot dinner, but that's the thing about town. It's way too easy to get sucked in and never leave, especially with inclement weather.
When she dropped us off around noon, it was chilly, foggy, and raining. We wondered if we were crazy starting out today. What I've realized though is that this was an important thing to do – an important tone to set. I am ok in the rain, I can be uncomfortable, there are going to be days with less than ideal weather and I will be fine moving forward. Plus, it might still be raining tomorrow and I'd eventually have to hike out anyway. Can't hide forever.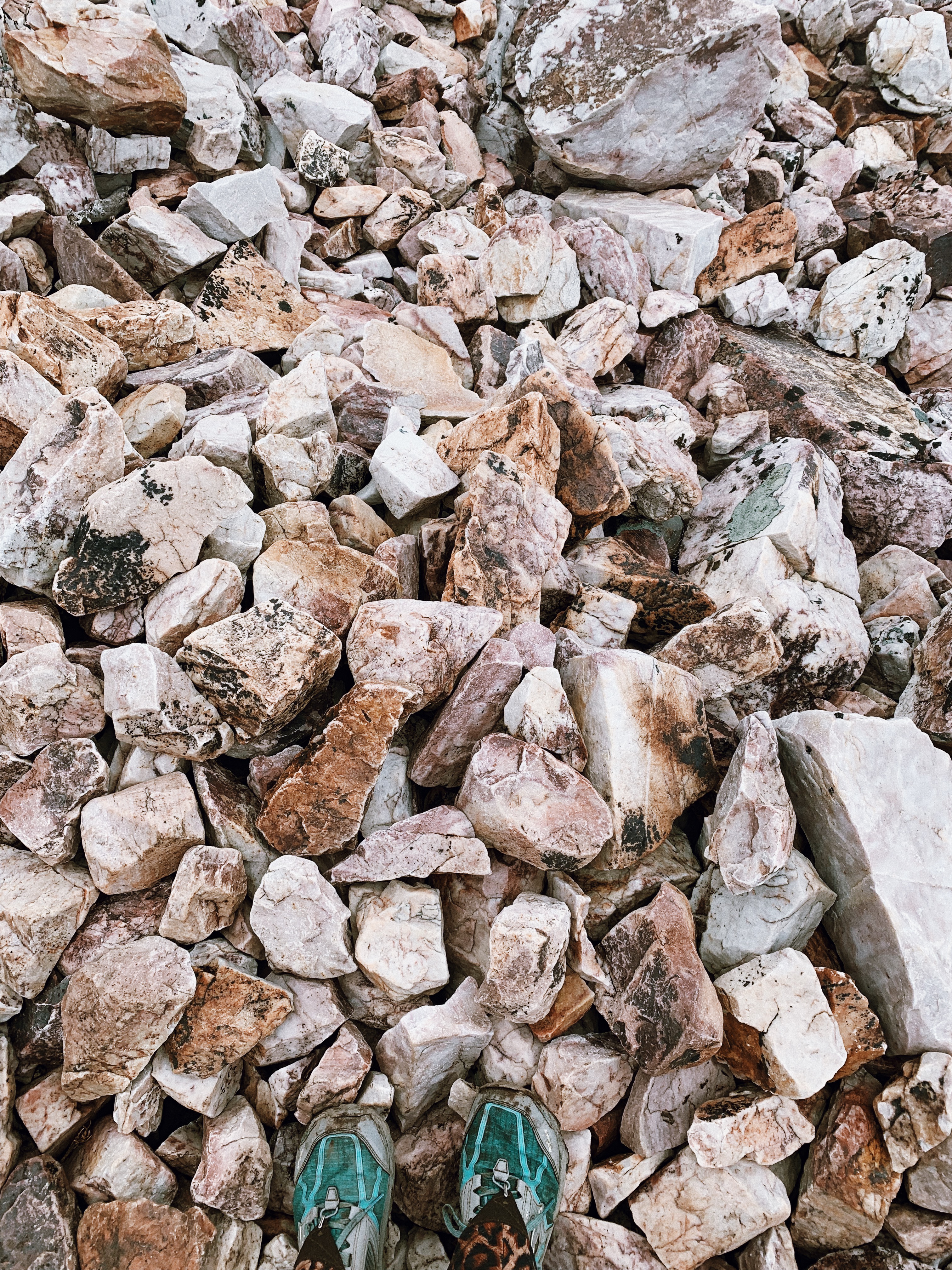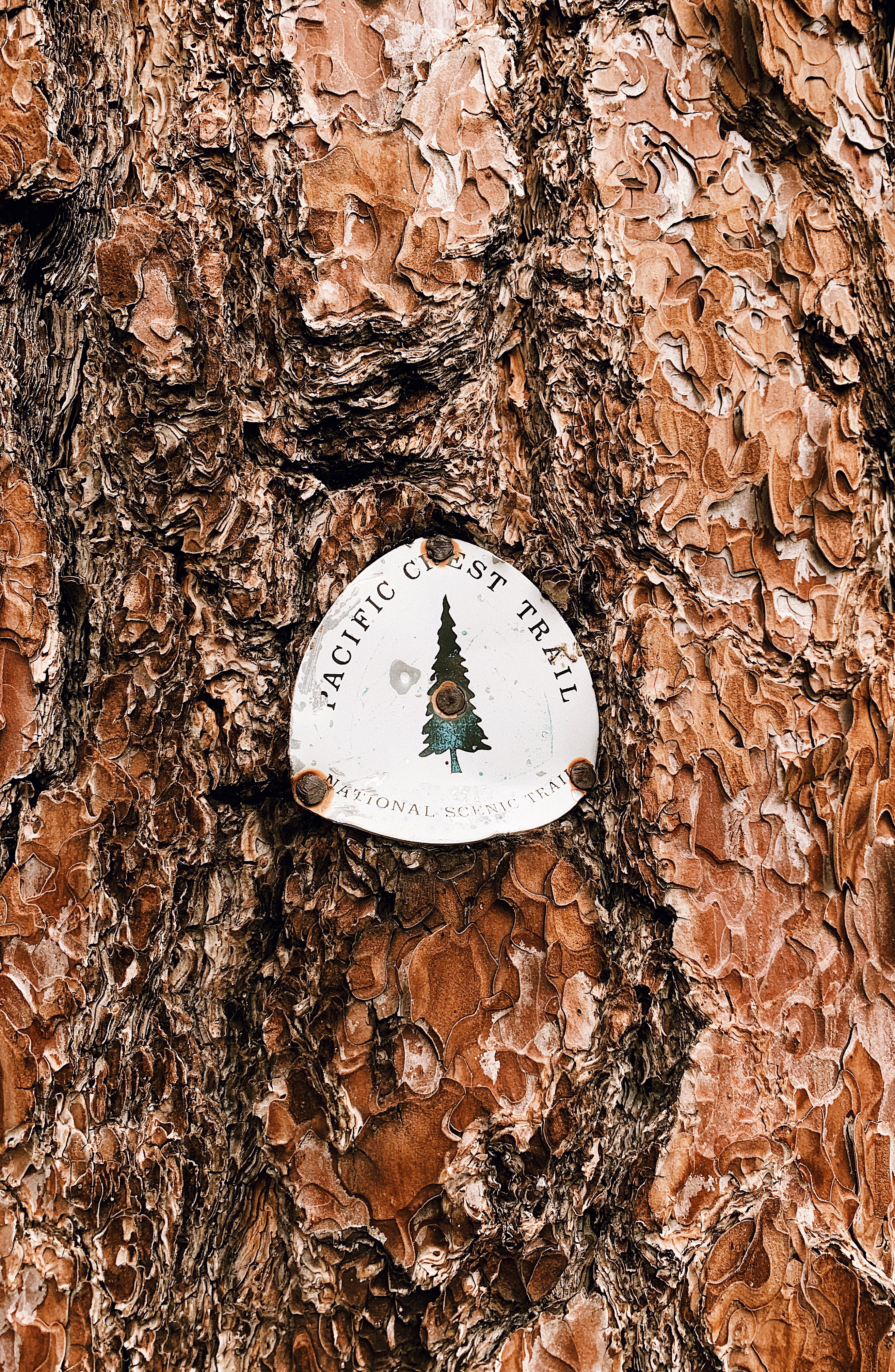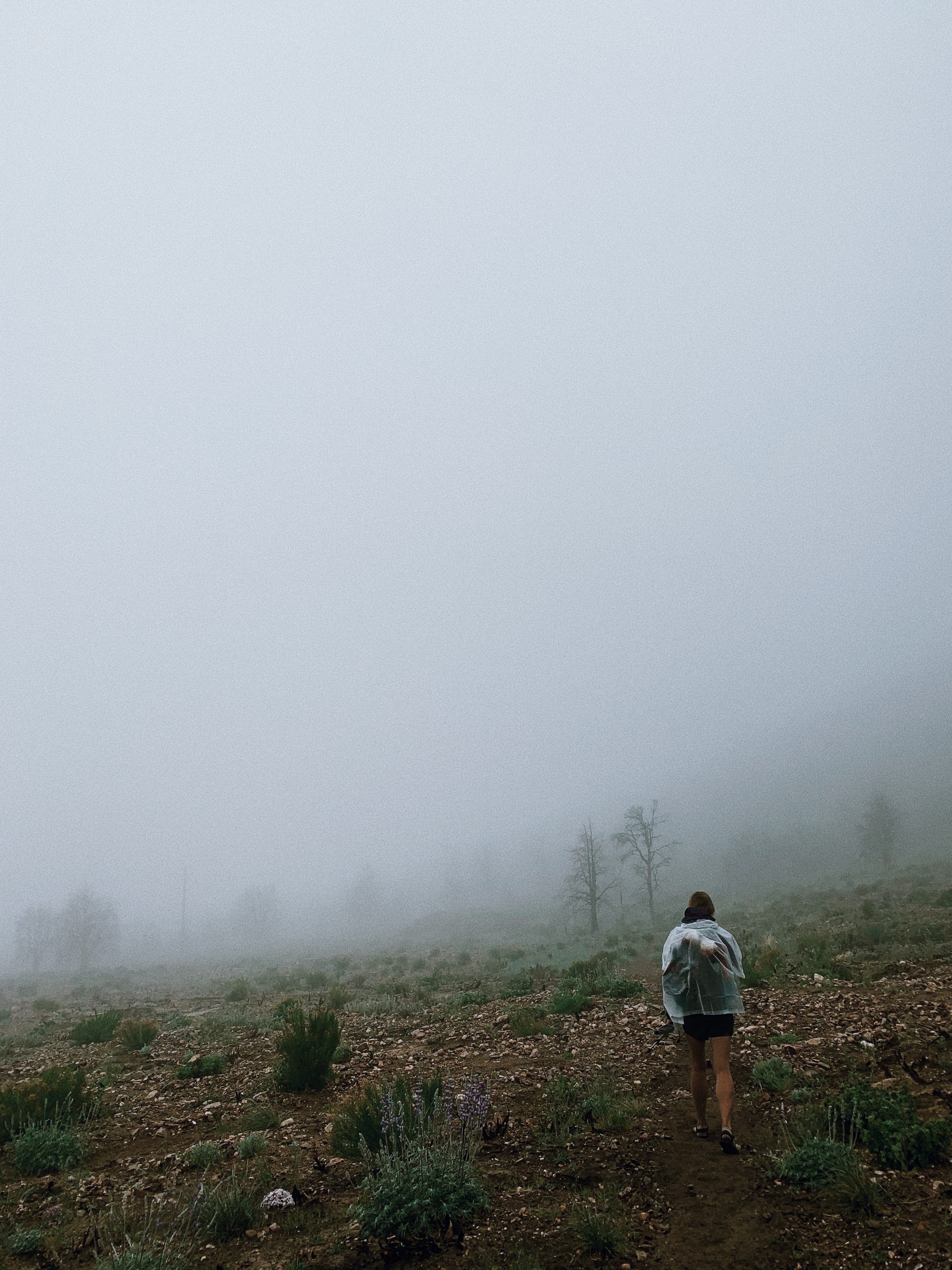 The great thing about the weather is that it's perfect for hiking. It actually only rained for about an hour, then sprinkled on and off and was dry for the last 2 hours of hiking. Because it wasn't hot, there weren't many breaks needed, or views to see due to the clouds, so we easily cruised all afternoon. We did 13.1 miles today and once our tents were safely up, it began to rain again. Perfect timing. Since we never stopped for lunch, I had two meals in my tent (update: hiker hunger seems to be ramping up, especially in the cold) and pretty much haven't left since. Obviously. Now, falling asleep to the rain and hoping to stay extra dry and cozy.
Day 21
Mile 279.2 to 298.5, 19.3 miles
Last night the sky opened up and absolutely poured, HOWEVER, I stayed pretty much completely dry in my tent so that's a win. It also hailed for about 37 seconds this morning which was a fun and exciting change of pace! Keeps things interesting, because it's definitely not a challenge just being here in the first place ?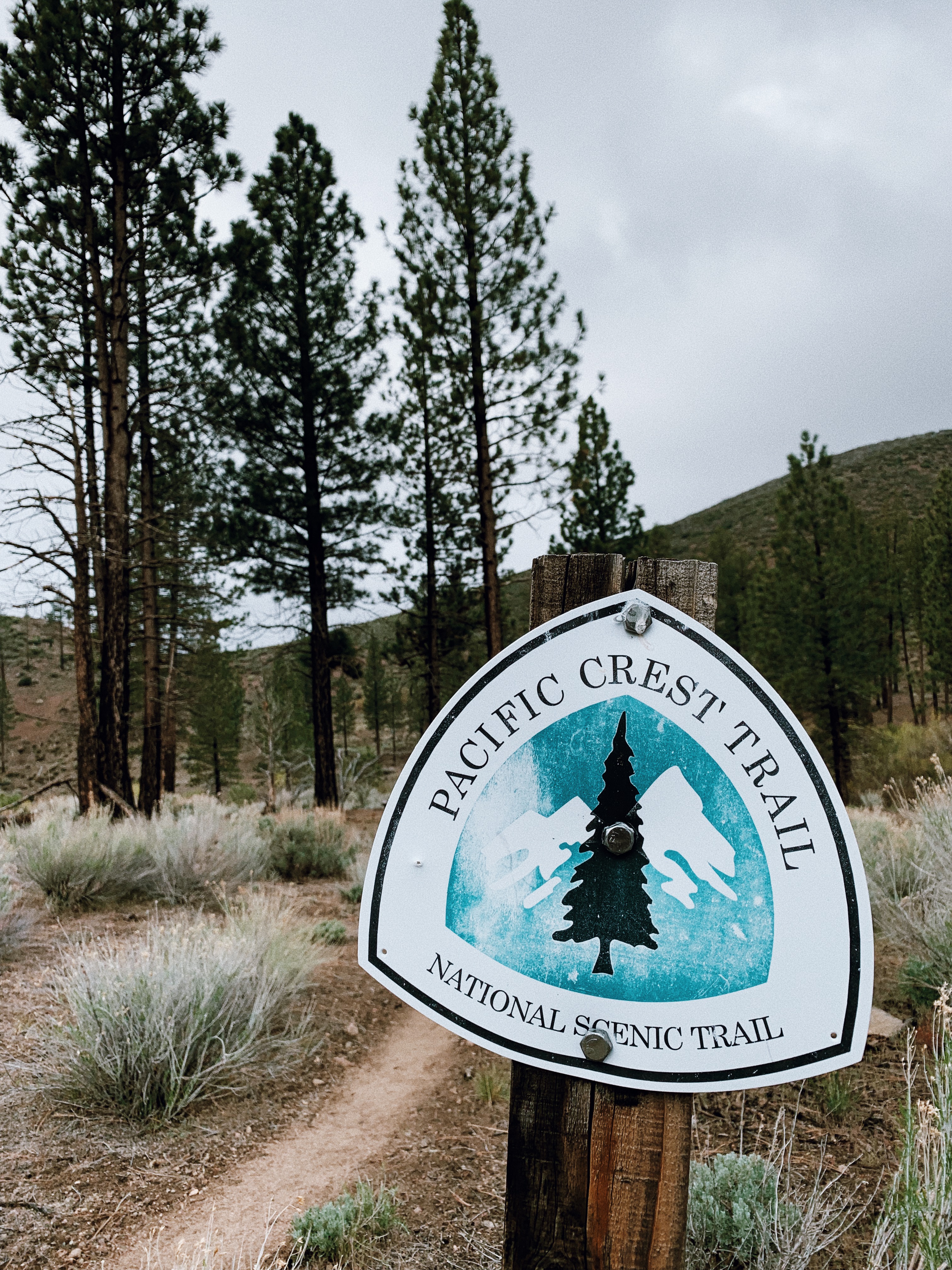 Thankfully, though, the rain stopped as I packed up my tent and I was able to get out of camp without getting too wet. There was a light rain on and off in the morning, but otherwise very, very comfortable hiking weather. The landscape today was interesting enough, but nothing particularly exciting. In and out of trees, on hillsides, all a gradual down. Maybe the most exciting part of the morning miles was that we passed a campground with a pit toilet. Never take those for granted, friends.
By 10:45 or so, we'd already done 10.5 miles despite a slower start at 7 this morning. With the sun breaking out, we stopped to lay out some wet things (tent fly, ground sheet) and take a bit of a lunch. I hadn't had high hopes for lunch today, since I wasn't going to stop if it was raining, so it was a nice surprise.
As we continued on, the weather turned warm. Off in the distance a dark blue/black cloud was hovering over the desert , and I even got to see a nice lightning bolt. It was equally sweet to have the sun back for a while, and also a reminder at how good the cooler weather had been for hiking. An early arrival to camp around 3pm, but after 19.3 miles I just wasn't feeling especially motivated to keep pushing on for the day. Ate a lot of food, sat at a picnic table because we're camped at a trailhead, and going to bed early. I can't believe it's been three weeks since I started the PCT, it feels simultaneously like forever ago and yesterday at the same time.
Oh, and one last super fun update: I think I'm working with a sweet bit of tendinitis. On my arm. Honestly, I think it takes talent to walk just about 300 miles and yet get tendinitis on my arm. It's actually quite painful but I'm hoping that by not holding a trekking pole in that hand, in partnership with Advil, I can heal it up quickly. Stay tuned! ??
Day 22
Mile 298.5 to Silverwood Lake 326.3, 27.9 miles
The anatomy of a marathon (plus some) day:
Sleep really well. It may have been the soft ground, it may have been that I've finally adjusted to life on a foam pad, it may have been both. All I know is that I was incredibly comfortable and had a great nights sleep.
Leave camp at 6am
Cross 300 mile marker shortly after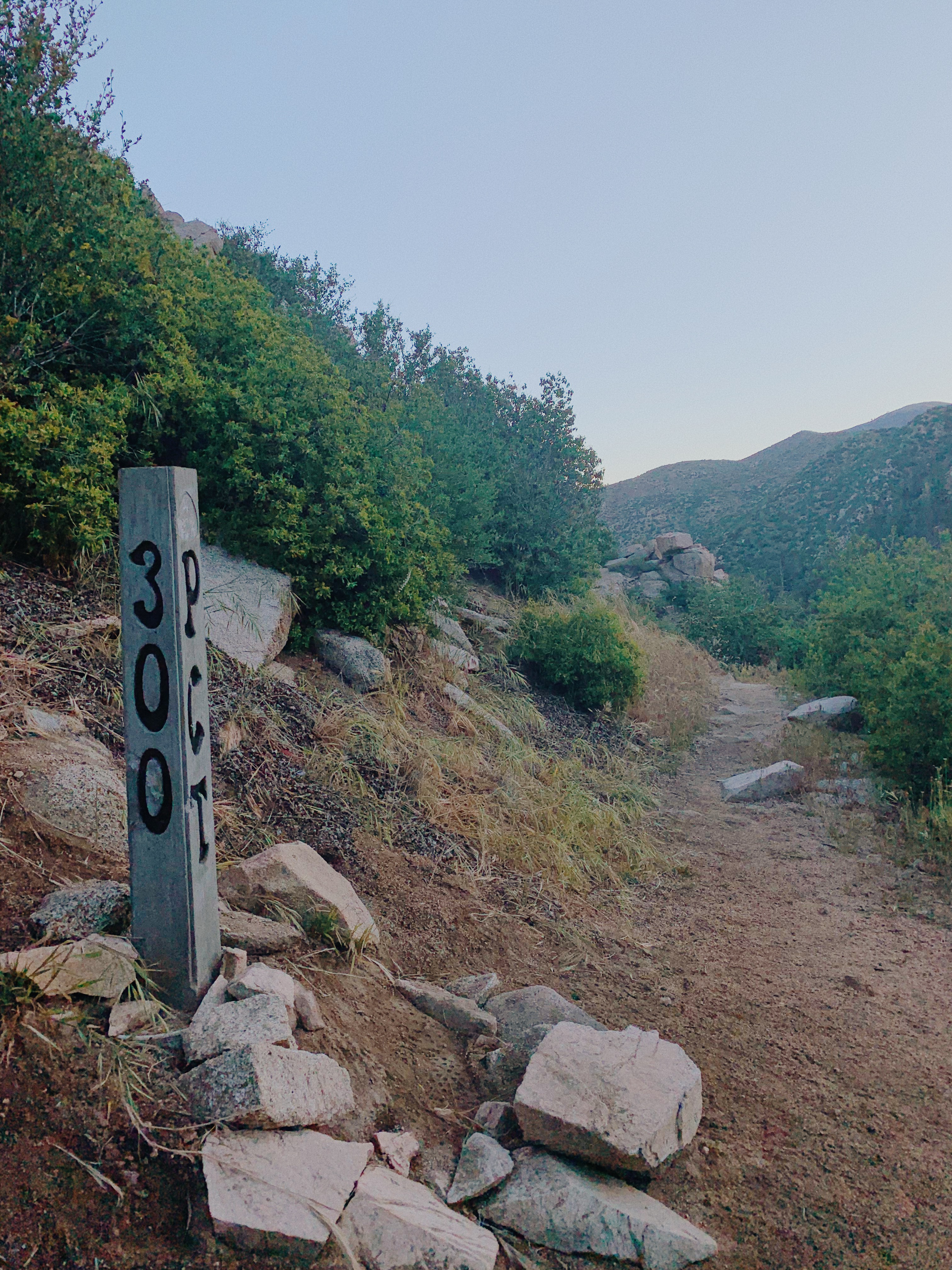 Cruise 3 hrs, 9 miles on mostly empty trails still in the cool of morning
Arrive at a hot spring. Stay for an hour soaking in both hot and cold, eat second breakfast, then get back to hiking by 10
Get to a viewpoint of hot springs. Turn around for one last look at the oasis, only to find that the view you're getting is of the old naked man fording the river. Avoid this step at all costs for next marathon day.
Cruise some more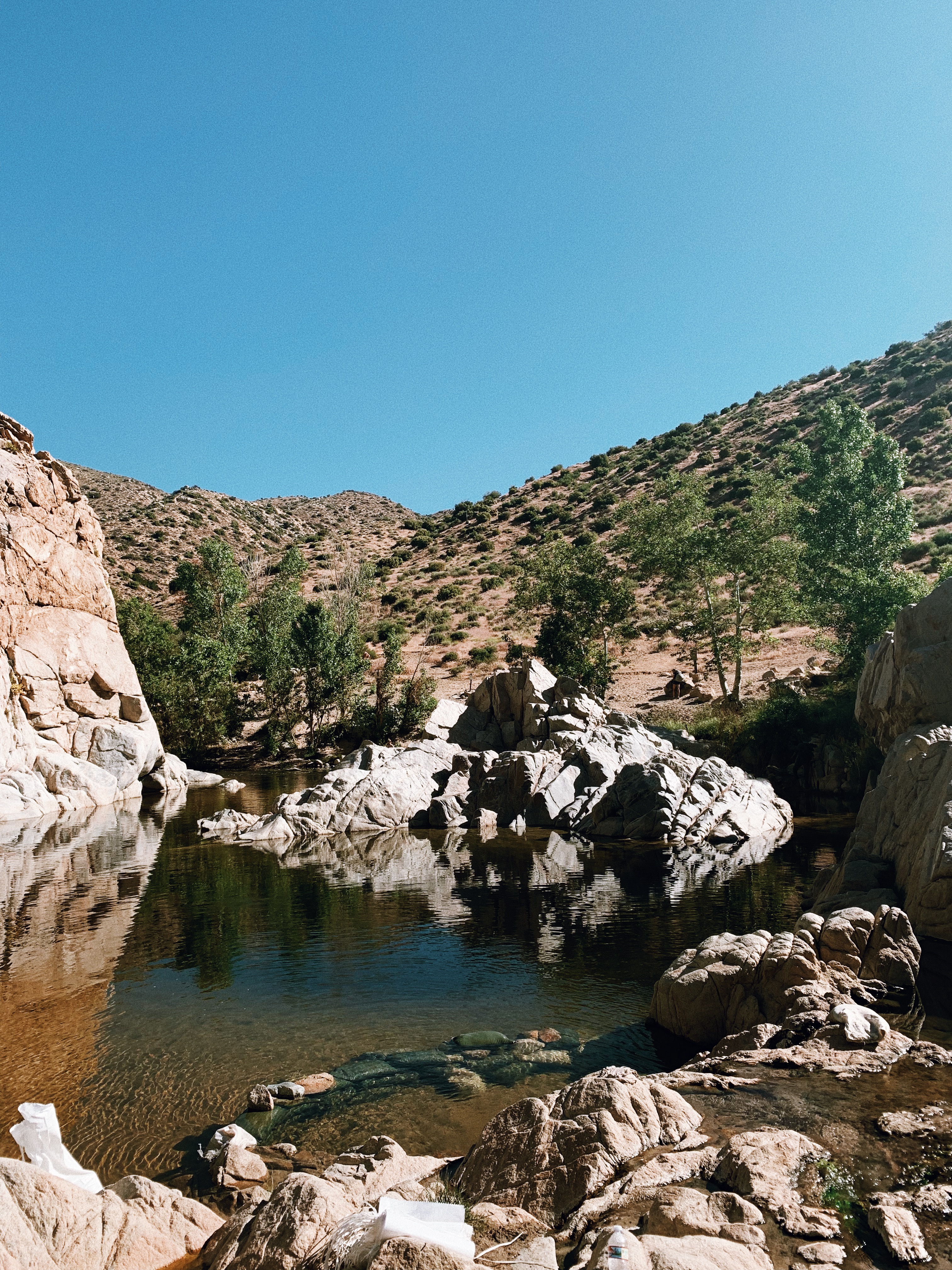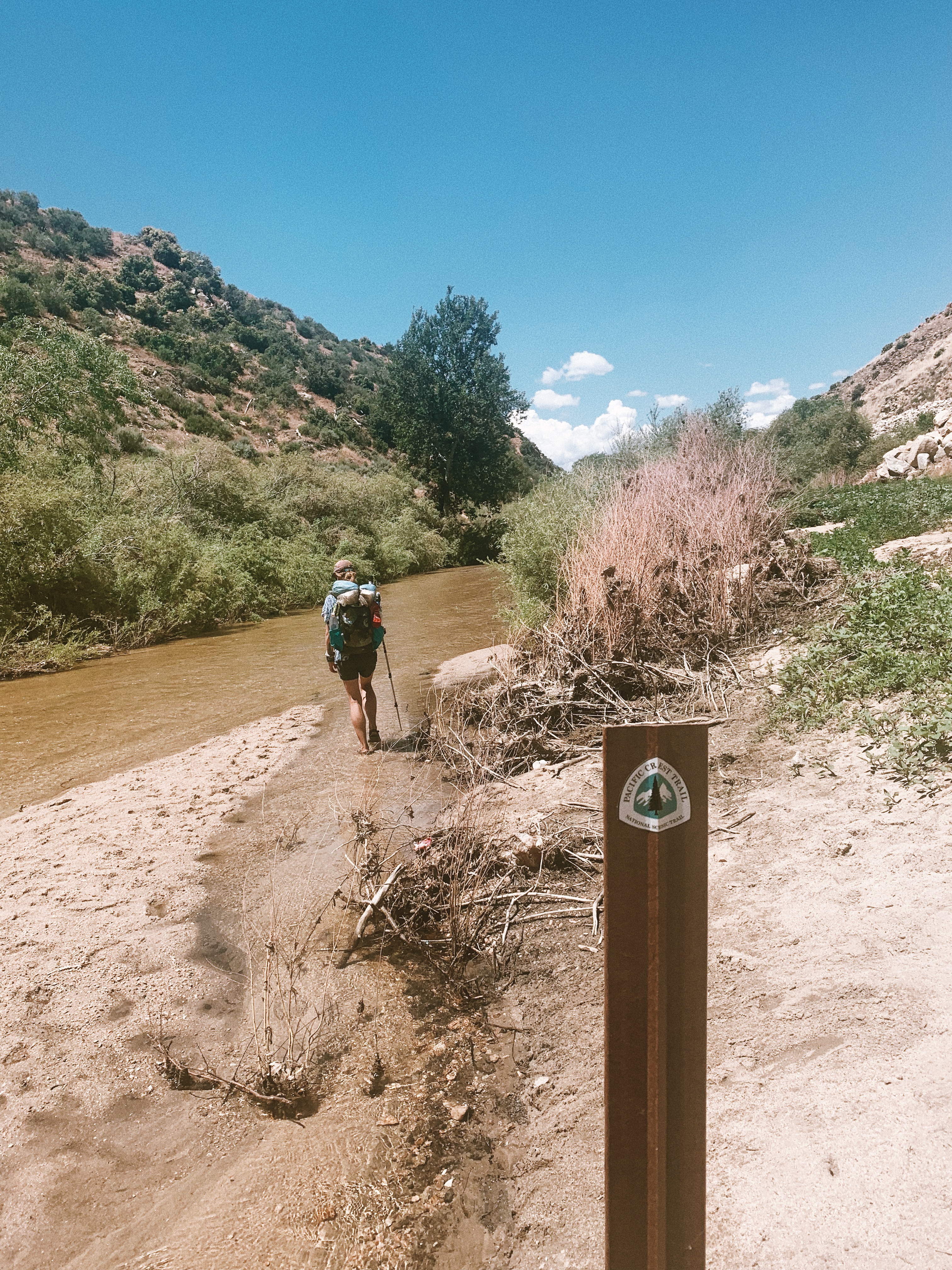 Take a lunch break at 1. Eat more. Sit in the shade. Drink water because the heat is finally ramping up. Try to amp yourself up for another 10 miles.
Feel a small amount of regret when it's really hot and you don't want to keep walking
Drink more water
Eat more snacks
Wonder why the last mile feels like an eternity, even though you've done almost 28 miles by 5:30pm
Set up tent, go for a quick swim, curse the ants that won't stop crawling on you, eat dinner
Get into sleeping bag. I have a rectangular sleeping bag that is particularly cosy. Eat some more. Think about the McFlurry you want from McDonalds tomorrow.
Write about your day. Realize you've skimmed it into a compressed version without much detail.
Realize it doesn't matter because you're tired and your one blister hurts and you're probably going to be sore tomorrow.
Fall asleep to the sound of the lake waves hitting the shore.
Sleep.