Day 11
Mile 155.9 to 176.4, 20.5 miles
Day 11 kicked my butt, which is why I'm writing this on my zero day. It all started out well enough. The first 5 or so miles were actually some of my favorite on trail – I was above the clouds on a chilly morning, walking around giant rocks, watching the sun start to break above the hills. I was by myself and really enjoying the quiet start. A lot of time was spent thinking about turning points on the first 3 miles – how dots never seem to connect until you get a little bit of perspective and distance, and can then really appreciate the path you've taken to get to this exact moment.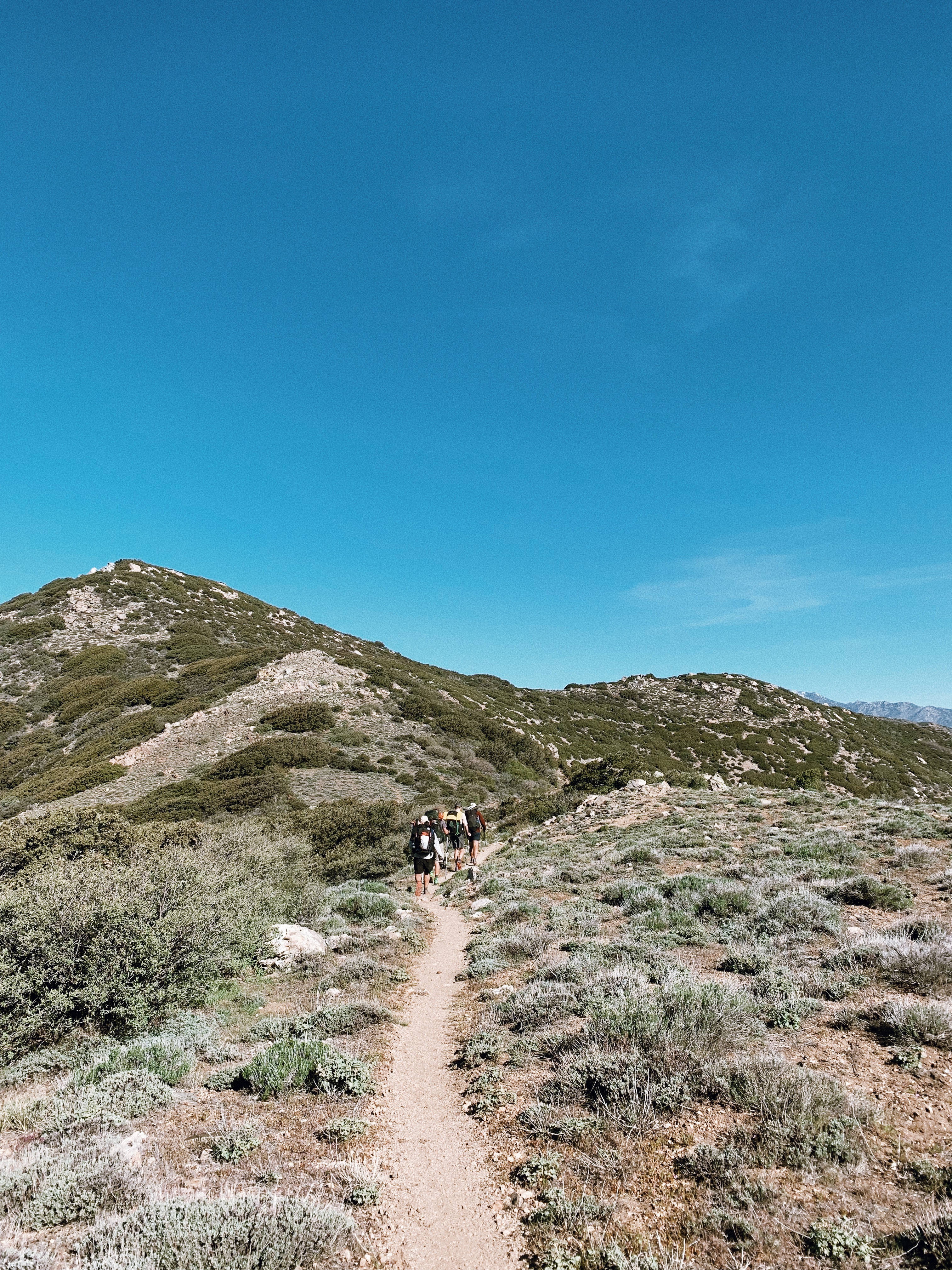 I took a break about 6 miles in. Water was 7 miles away and I was planning lunch there. There was a lot of elevation gain to come in the 14 miles before camp, but I thought it couldn't be too bad. Honestly, it might not have been too bad except that my heat rash had a major flare up that was painful beyond what I ever anticipated. Here's how the day unfolded:
Climbed the 7 miles to my lunch spot. The switchbacks up there were steep and continual, sweeping back and forth up the exposed mountainside – wrapping tightly up and up, one after the other. I tried not to stop too much, but it felt like every other switchback I took a breather, drank some water, tried not to look too far ahead at the rising trail ahead. After a final push, I made it to the turn off for water. I plopped down onto my foamie where the rest of the crew was sitting, trying to make a little shade for myself. It was hot and the climb here was a butt kicker.
Water was 1/2 mile off trail, apparently a steep climb. Two people I've been hiking with owed me a little money, though, so I told them I'd call it even if they took three liters of mine down and filled them. Success, I saved myself a mile of walking round trip.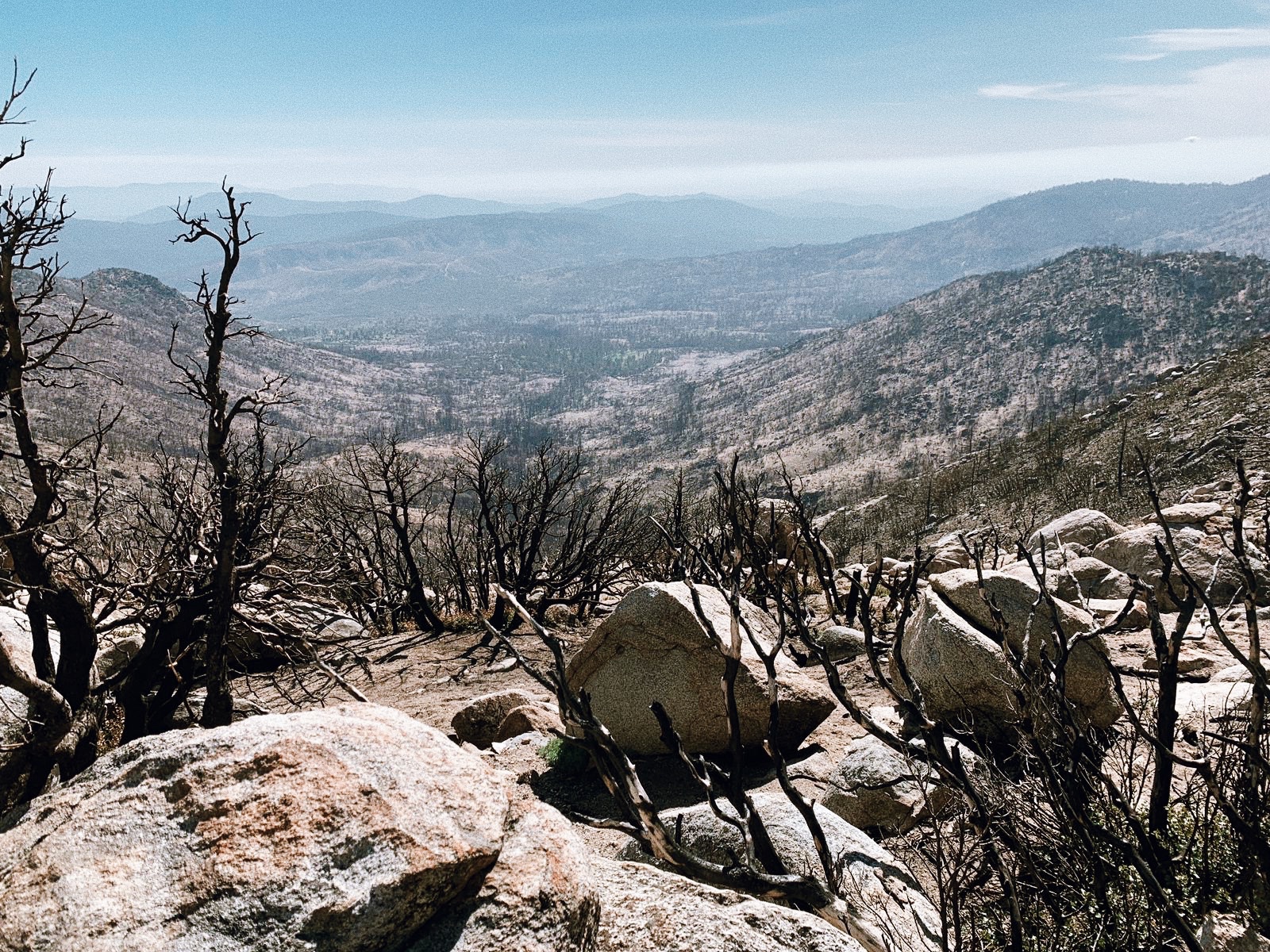 After eating, sitting more, and drinking water it was getting late in the day so I headed out. Up until this point 7 miles has been pretty much a cruise – a little over 2 hours no problem. Not today, my friends. Not today. I swear I moved maybe 1 mile an hour in the later part of the day. Not only was the elevation huge compared to the desert a few days before, but this is when my heat rash came out full force.
My thighs felt crinkly and were burning up, each step feeling like my legs might actually catch on fire and burn my entire body to a crisp. After what felt like an eternity, I checked Guthooks (gps app for the PCT) only to find out I still had 3.5 miles left. I've had a fair share of hard days in the outdoors, but this easily cracks the top 5, probably even top two. I'm not sure how the climbs would have been for me minus the heat rash – probably tough but not as crushing. Because it's one thing to be physically pushed and quite another to be physically pushed and hurting, and mentally struggling with it all too. It was especially a bummer because it really was a beautiful stretch of trail – mountains, trees, snow patches, craggy rocks and cliffs. But I just couldn't savor it much.
Finally, FINALLY, I dragged my body into camp. It was 6:30pm, temps were dropping, and I felt chilled. Maybe a fever? I set up my tent, crawled in, and ate a bar + gummy bears in my sleeping bag because I felt too exhausted to even boil water for dinner. No writing, no reading, nothing. I fell asleep wrapped in my puffy, beanie, sleeping bag liner, sleeping bag. I woke up about two houra later – it was dark and it felt like whatever fever or chills I had had broken. Shed a layer and fell back asleep, completely wiped out. There was some comfort in knowing I had just about 5 miles into Idyllwild the next day, and a zero day. Thankful for everyone who has kept me in their prayers on this adventure!
Day 12
Mile 176.4 to Idyllwild, 3 PCT miles + 2.5+ into town
I woke up feeling better. The heat rash was still present and uncomfy, but my legs didn't feel like they were on fire. Just extremely agitated. I left camp around 6:50 with the people I'd camped around. It was good to be in a group, as we crossed some little snow patches and the trail disappeared for little chunks of time. Nothing serious or major, but still. A bit of climbing for the beginning, but then it was downhill to Saddle Junction, where we took a side trail 2.5 miles to a trailhead, then walked into Idyllwild.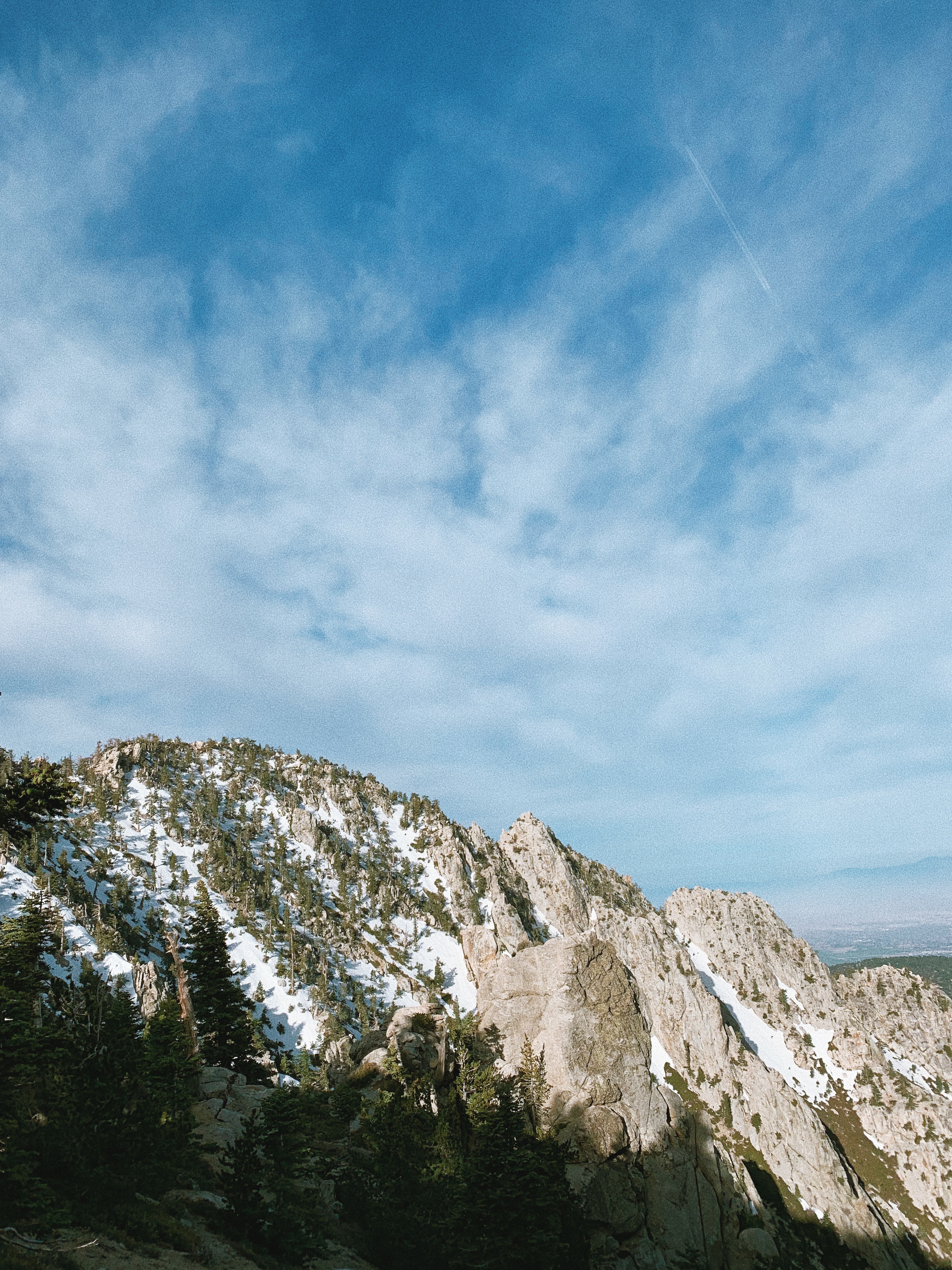 My mom had let me know there was a clinic on my way into town, and after going back and forth over it, I figured it'd be best to stop in. I was sweaty and gross and smelled after days of heat and rain, but I needed something, anything to fix the rash. It's one thing to smell when you're on trail, and quite another to step into a clinic that smells like a spa and smell bad. The people there were so kind, though, and accepted walk ins. In the end I got a shot and a prescription, and a huge sense of relief that this would start to get better. Leaving the clinic, I stopped by a thrift store to grab a couple dollars worth of things to wear while my laundry was being done. We got an early check in where we were staying, I stocked up on some fruit and veggies at the store, showered, and sat. It was my first real shower in 12 days and it was magical. So clean, smelling nice, hair not a giant dreadlock. Rocking my thrift store clothes, the whole group of us walked to the Mexican restaurant in town for tacos and margaritas. Yummmm. It was an early night for me – long hiking days and dealing with the heat rash wiped me out. My bed feels so soft and comfy and I know I will sleep well.
Day 13
0 Miles in Idyllwild
This morning my room was so dark that I woke up at 8, thinking it could maybe be 5am but who really knows. That's the longest I've slept in for a while, on trail or not. Again, I'm thankful for a zero day, not only to rest in general but mostly to heal up the heat rash. It already feels better, even though it still looks pretty gross.
Idyllwild has a lot more going on than Warner Springs, so I went out to breakfast then walked over to a coffee shop and sat for a while there with a latte. I like to sit on my zero days – sit whenever possible. Plus, I'm not drinking coffee on trail so this was a nice treat. The rest of the day was a mix of chores and relaxing. Cleaning my cook pot, organizing food, catching up on writing here. Showering again because why not, resting, meeting the mayor of Idyllwild. Mayor Max, to be exact. A good doggo.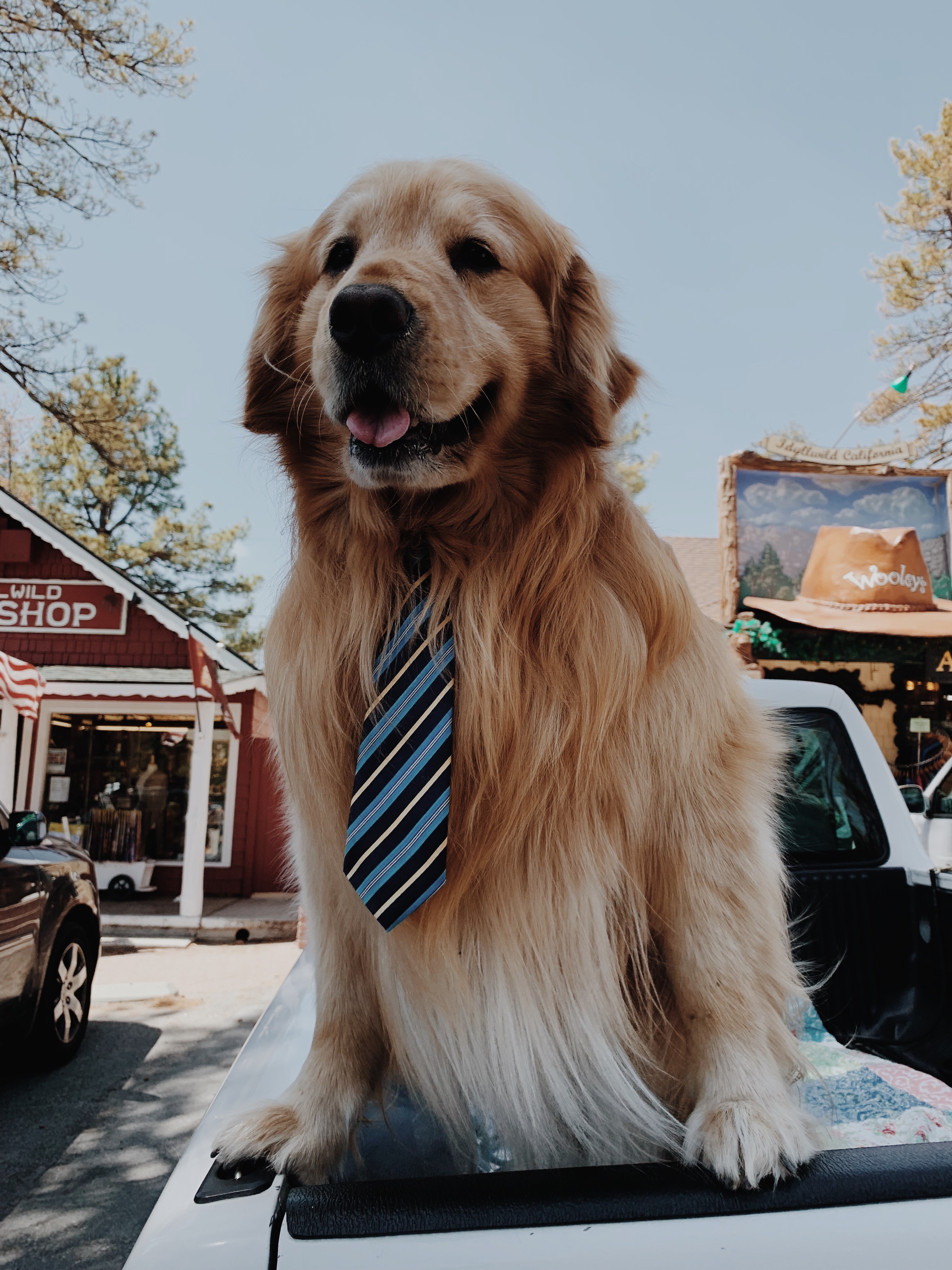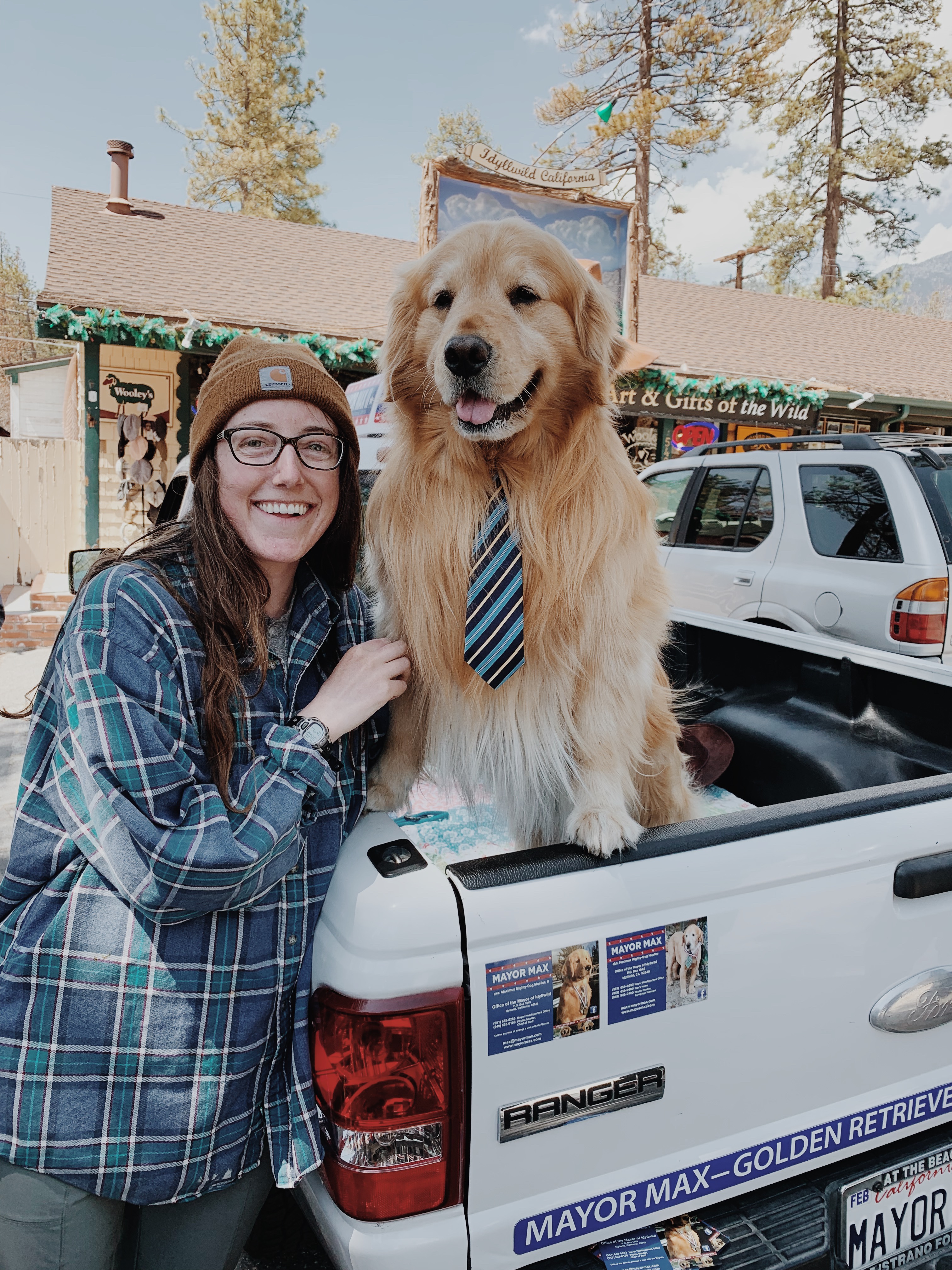 Tonight: pizza to celebrate the birthdays of Pig Pen and Mr. Snuggles (trail names, obviously) and then one last night in a bed before heading back to the trail. Oh, and on the note of trail names: Stripes. I've been using a sunscreen stick so I haven't had to get my hands gross and slimy, which has been awesome minus the fact that day one I missed an actual stripe on each leg. Since then the stripes have faded but the name has stuck. On occasion, the name also goes for Racing Stripes if I end up hiking fast that day. Trail names are funny that way, though- they're not always a highlight of your finest moment. I've been hiking with or around people named Freight Train (snores at night) and Water Boy (missed the last water source before an 18 mile dry stretch), for example. I really can't complain about Stripes, then. 🤷🏻‍♀️
Cheers to zero days, healing, and hitting the trail again.