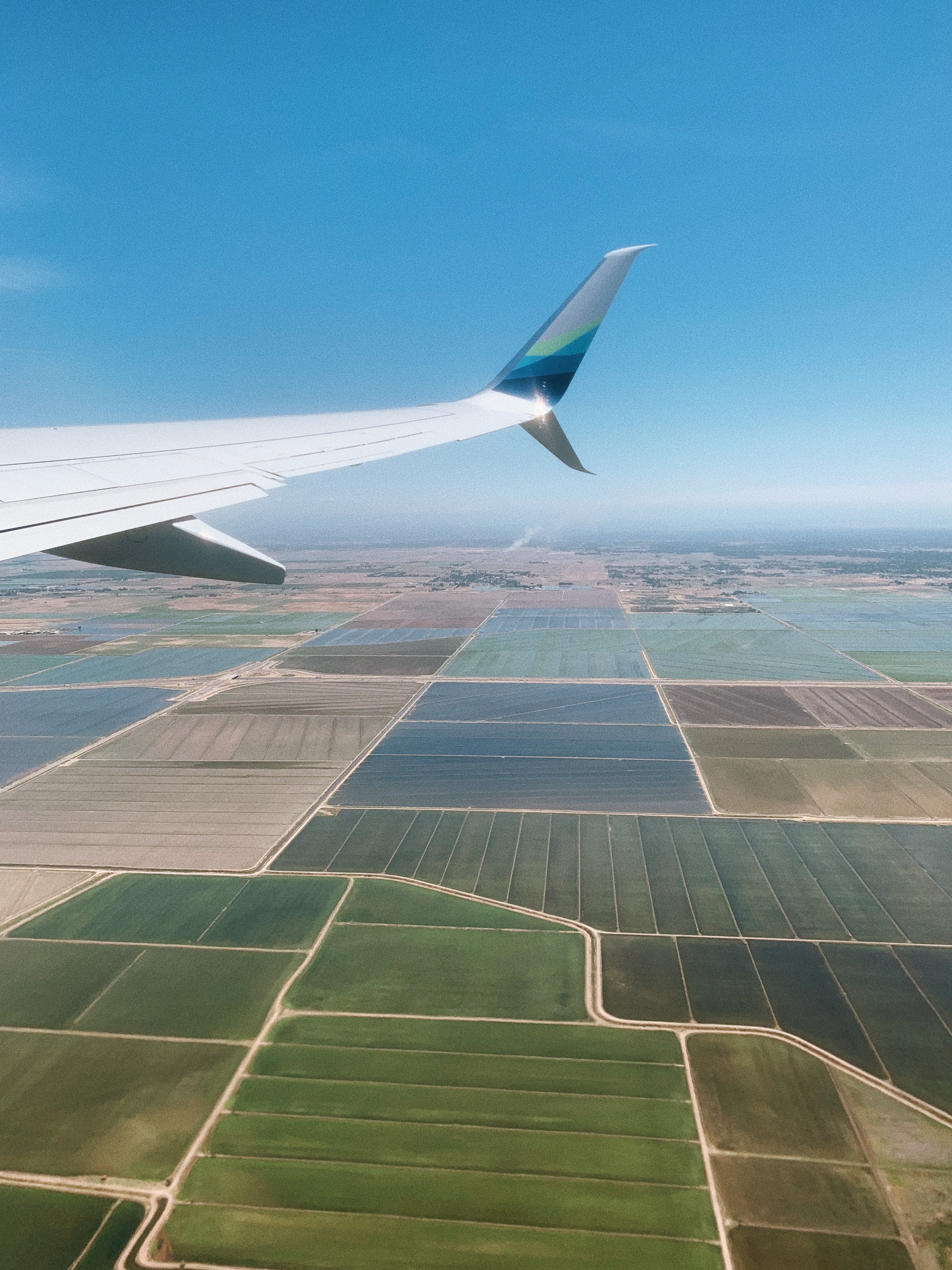 If you read nothing else of this post, here's what you need to know: I'm back in Washington for a little bit, but I am not done with my hike. There. Now that the "too lazy, didn't read" part is out of the way, here's an update on where I'm at.
Where I Am and Why
Even before it became very clear that snow levels in the Sierra would be at roughly 8.7 billion percent of normal this year (that's a scientific stat, FYI), I knew I would be flying home in June. Two of my good friends from Beyond Malibu are getting married, and I'm a bridesmaid in the wedding. So, no matter what it's sort of a can't miss thing. No problem. Upon arriving at Kennedy Meadows, I had a choice to make then. I could go ahead for another couple days of hiking, and then have to figure out some sort of hitch/bus/car/ combination to get to the closest airport, likely the one in Reno. My second option was to accept a ride with some friends I'd been hiking with to Sacramento, and fly from there.
Not knowing exactly how long the first stretch into the Sierra would take me (snow, weather, lower miles, etc), and not wanting to deal with uncertain transportation upon reaching a town (the last thing I wanted was to start cutting it close on getting back for the wedding), I decided to take the ride to Sacramento. The thing about the Sierra section of the PCT is that once you get in, it becomes harder and harder to get out. It's remote, and nothing seems to be convenient to get to – so leaving from Kennedy Meadows with a guaranteed ride felt like the right thing to do.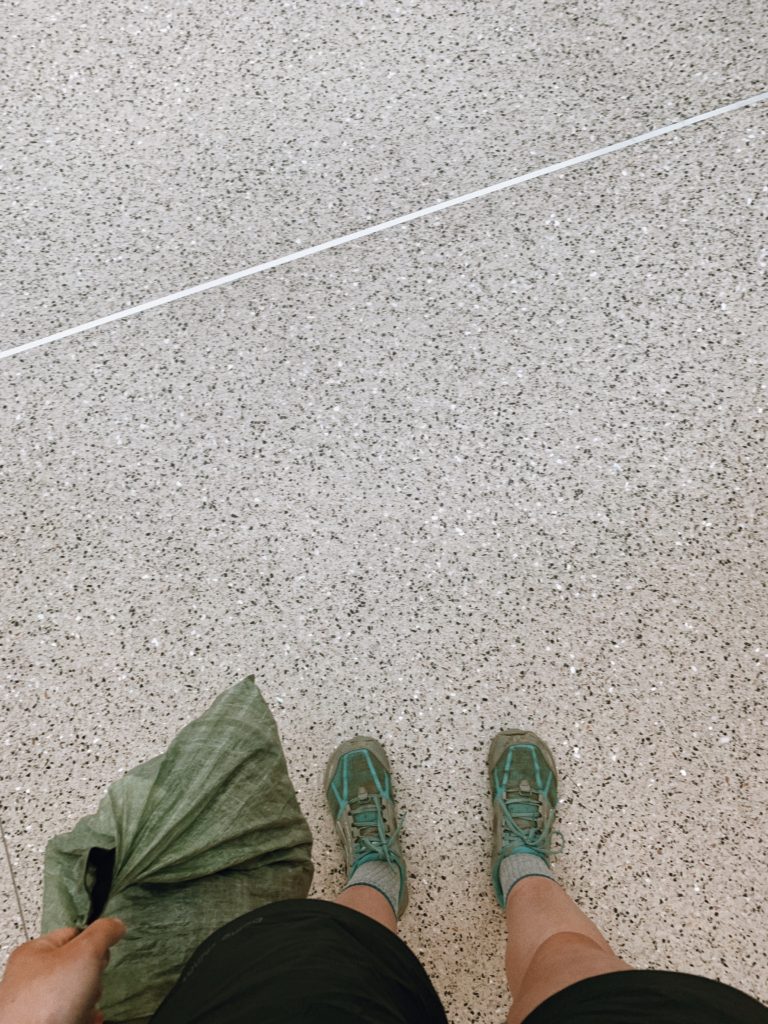 Now That I'm Home
I flew into SeaTac wearing my hiking clothes (clean, thankfully), and using my food bag as my purse. More classy moments with Kathryn. Since being home, I've been fixing and cleaning gear, sleeping a lot, eating food that is not dehydrated or in the form of a bar, doing some small hikes, and resting. Lots of resting. I also needed to sort out my shoe situation while at home – shoutout to my mom's friend Mark from TC Running in Minnesota who helped with that. I started with Altra Lone Peaks in a size 8, and they served me really well, but will be starting up again in Altra Timps in a size 9. Hooray for foot swelling.
Gear things aside, this week of being home also gave me time to share a little bit about my hike with some 3rd, 5th, and 6th grade classes at the elementary school my mom works at. They made me feel way cooler than I really am, but I guess what's even better is that they asked really good questions about the PCT and life on trail. I got everything from "how do you use the bathroom when there are no bathrooms" to "how has this hike helped you connect with yourself and with nature" (wait isn't this what we ask participants at Beyond Malibu? 6th graders bringing the heat). It was fun to share my experience so far with them, and I'm honored they took the time to hear about it. If any of them are reading this post, hi! You guys are awesome.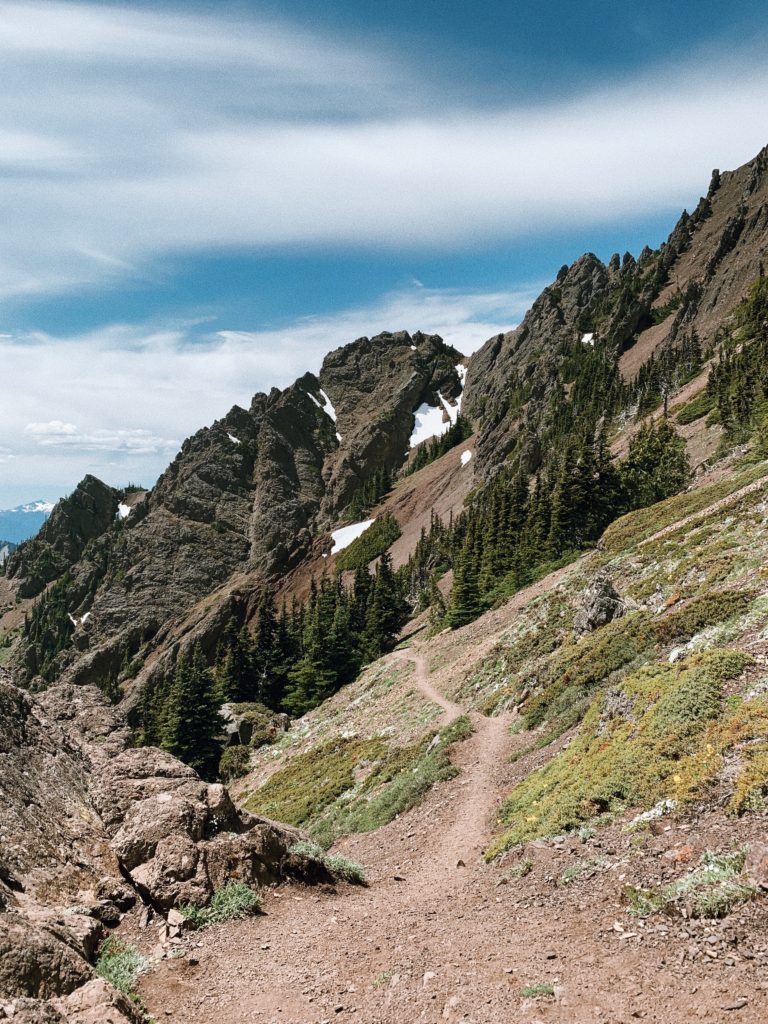 Getting Back On Trail
Thinking through where I wanted to get back on trail was another hard decision. My plan the whole time was to do a constant northbound hike. One continuous line up to Canada. And, in any year remotely resembling "normal" in Southern California, that's what I would do – return to Kennedy Meadows and head north. Even upon starting in April, that was my hope. I wanted to be able to go straight through in one line up to the Canadian border. However, the amount of snow in the Sierra this year has made it more of a mountaineering experience than I would probably enjoy. I mean, I've done mountaineering with Beyond Malibu and feel pretty comfortable in the backcountry… but this would be like a month long Beyond trip, rather than just one week.
Bottom line: Does the Sierra sound doable right now? Yes. But honestly, the thought of toes verging on frostbite for 400 miles, high river crossings, and constantly having to assess for avi risk, among other safety things, just doesn't sound appealing to me at this point. Plus, since I'm already home in Washington, it makes sense right now to start from the monument on the Canadian border and hike southbound to Kennedy Meadows. My hope is that in doing it this way I can successfully beat the anticipated wildfires in Washington and Oregon, and then hit California when the experience is back to hiking vs. mountaineering.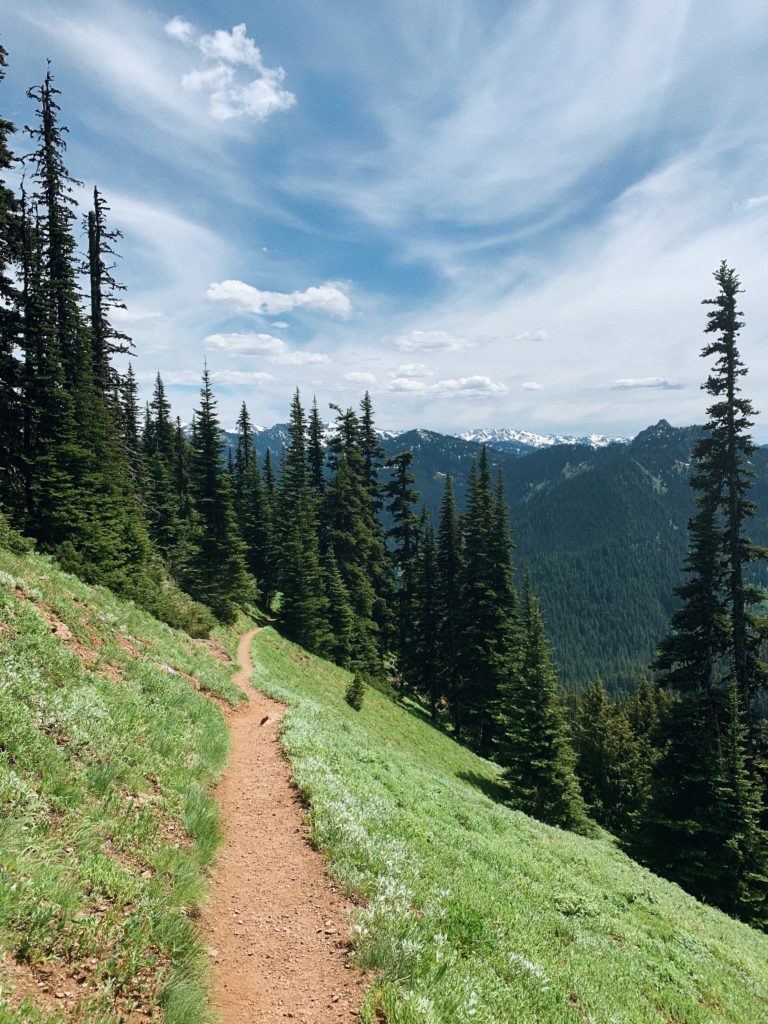 Some Takeaways
If nothing else, this trail has been a lesson in being flexible and letting go of control. It's a weird juxtaposition out here – in some ways I control everything (how far I hike, when I take breaks, where I camp, how early I wake up, what I eat, etc.) and yet nothing is in my control (the weather, water sources, snow pack, how fast the snow melts, etc.). Decisions are not always easy, and they're not always what you would want in your perfect scenario…but I guess that's part of the adventure of hiking. You plan perfectly, and then you must plan to have your plan change completely.
So, I'll enjoy my time at home resting and try not to get too antsy while waiting to get back on trail. Then, I will enjoy going southbound. Here's to plans that change and the adventure of thru-hiking!
PS: I'll be finishing up my blogs from the desert section in the next week – stay tuned.