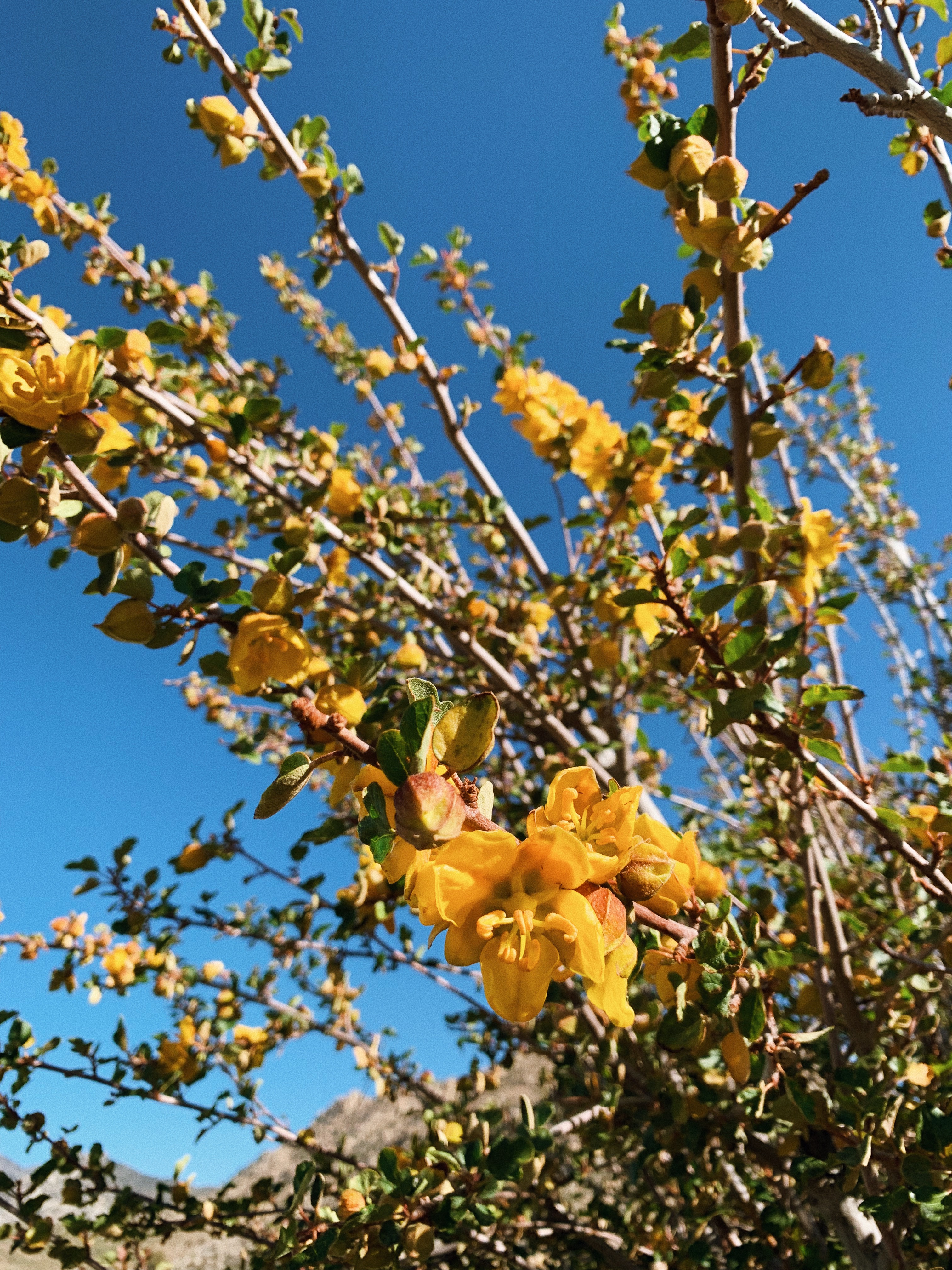 Day 45
Manter Creek to Kennedy Meadows, 8.7 miles
I nero into Kennedy Meadows this morning, and just like that the desert section of the PCT is over. 702.2 miles, completed. There is more to process, but with my feet seriously aching at this point, I don't feel too reflective. Mostly I am happy to be here – to shower, eat, drink a lot of water, and rest. As I said, my feet have been in a lot of pain on this seven day stretch which means I don't enjoy this last day of hiking in the desert as much as I would have hoped. It's 8.7 miles of hoping my feet stretch out and ease into hiking. They don't, not really. Because it's my last day before heading home for a bit, though, it's easier to push through.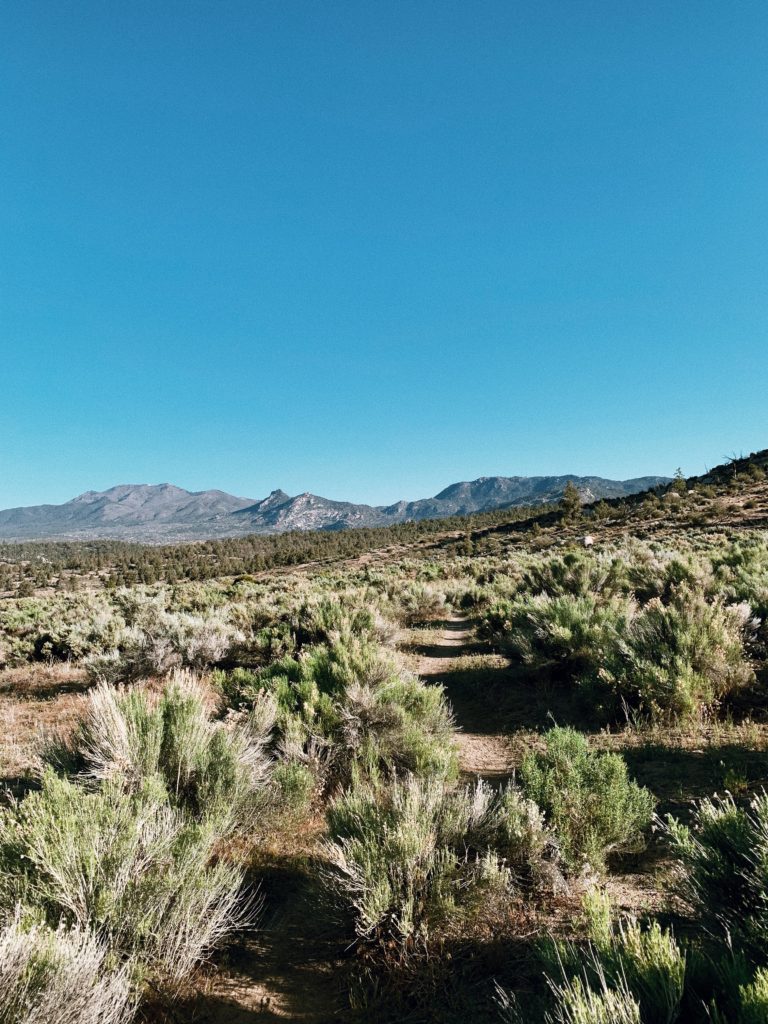 All that said, it was still a beautiful hike this morning. After yesterday's big gains and losses, it feels incredibly mild. Small ups and downs but mostly cruisey trail that transitions from desert to more mountainous the further I went. It's wild how quickly the landscape seems to change, perhaps the most obvious indicator being the Kern River that I come upon a couple of miles in. Even though it's been a very wet desert section with few dry stretches, it's exciting to come across something bigger than the creeks or streams of the past few weeks. It's beautiful, rushing loudly next to the trail – a sign that I am just miles from ending the desert section of the PCT.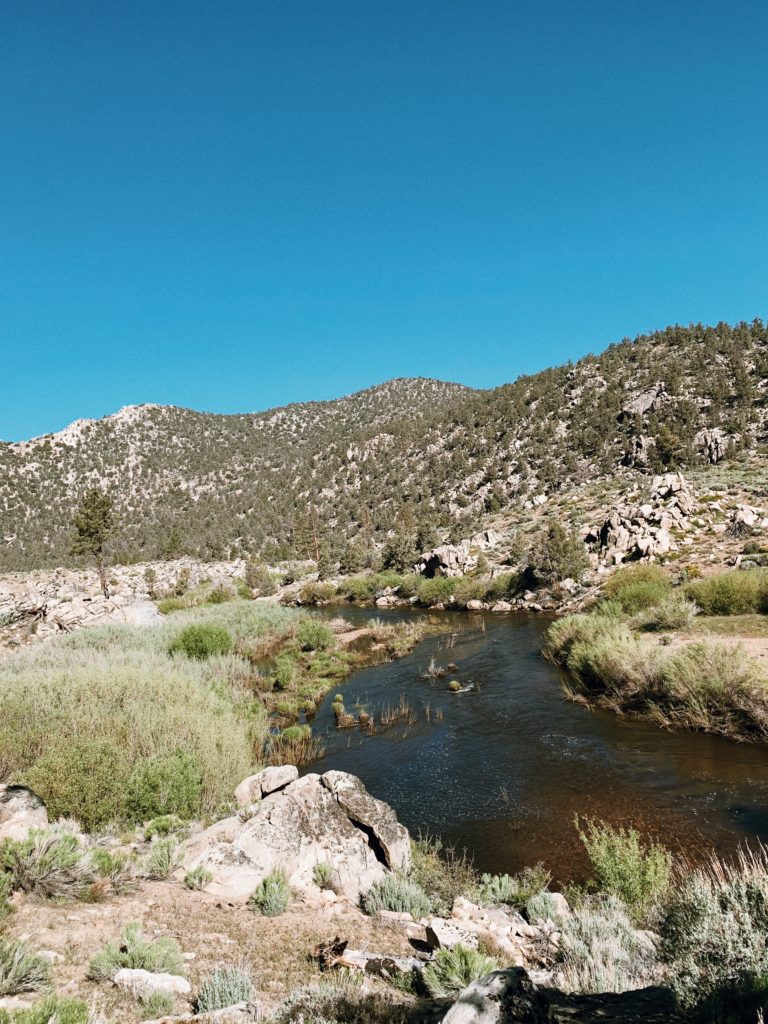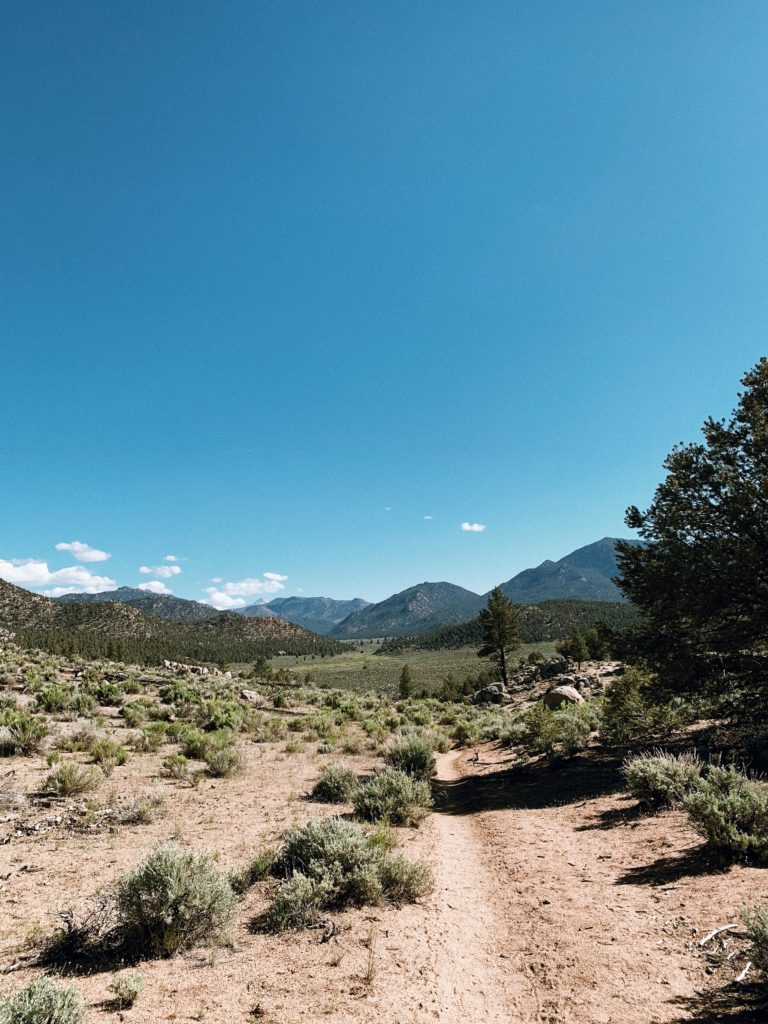 And then, I see the road. I make my way from the trail and turn right, walking just under a mile to Kennedy Meadows. I've officially done 702.2 miles – what?! I feel proud to have walked here, excited to be at such a milestone on the PCT, and relieved that my feet will have a chance to rest. I've seen so many photos and videos, heard so much about this point on the PCT, that it feels a little surreal to be here myself. Walking up to the general store is both overwhelming and underwhelming. Overwhelming: done with the desert, 702.2 miles complete, I can't believe I'm here, the place is packed with hikers, I know there is food here, where can I shower, when can I shower, is there Wifi. My thoughts bounce around in my head, a mix of the practical and the emotional. Underwhelming: the population here is like, 28 people, which means I'll still be sleeping in my tent and, should I choose to eat at a restaurant, will be eating at the restaurant.
It's fun, though, to be here. I run into people who started the same day I did – I saw them seriously 17 or so times on day one as we leapfrogged around one another, a few other times in the coming week, and then nothing. It's easy to assume people have blown past you, and is always a surprise to hear you were just a day or so apart the whole time. Trail is funny that way. Someone could be just miles in front of you, and if you're going the same pace for the same amount of hours each day you would really never know.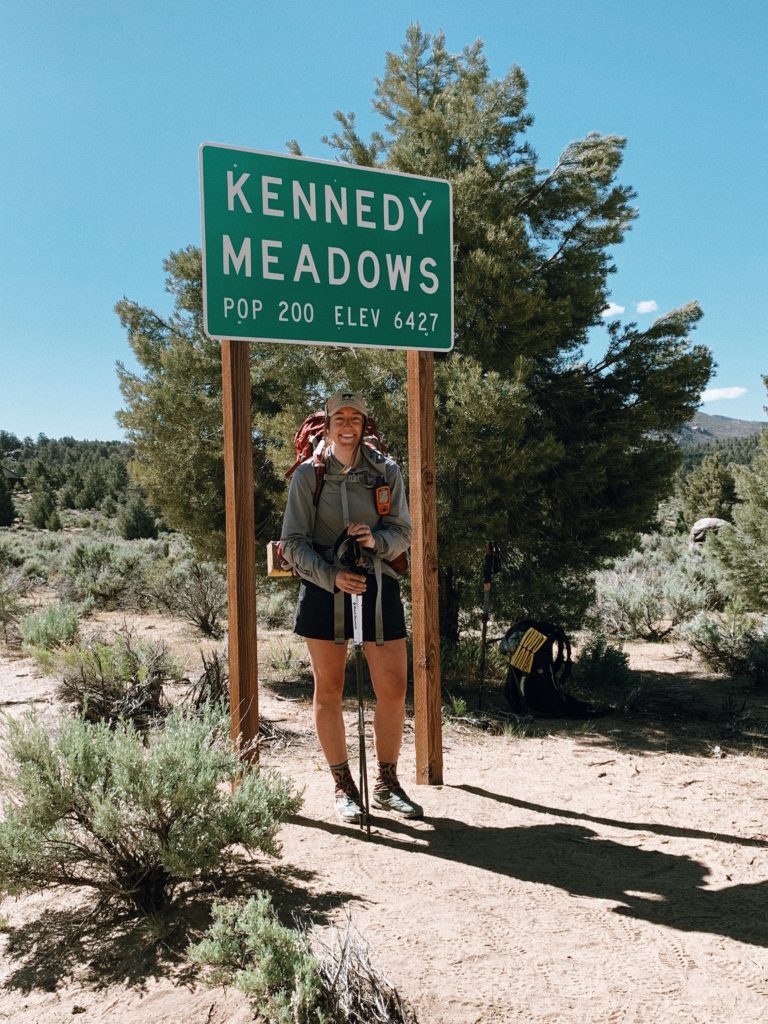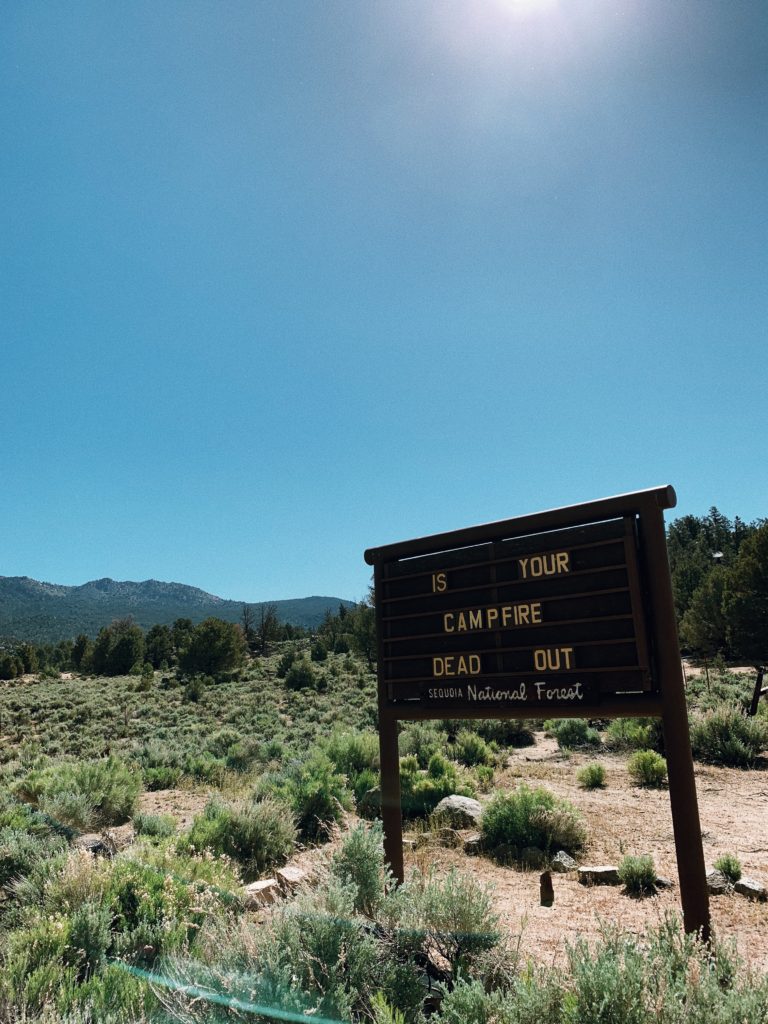 The day is hot, and my afternoon is slow. Lounging around, catching up with friends, not doing much at all. I'm here.
Kennedy Meadows
I'm up early for breakfast at Grumpy Bear's, the one restaurant here. I've been told lines get really long with hikers, but a lot of people must have headed out yesterday because there's not much wait time. Breakfast includes all you can eat pancakes, which has a sense of irony about it because one pancake is so big that I literally can't eat more than one. It fills the entire plate and is at least an inch thick. Even eating this one in the first place is an effort, especially since it's only part of the breakfast, and I'm rolling in with hiker hunger.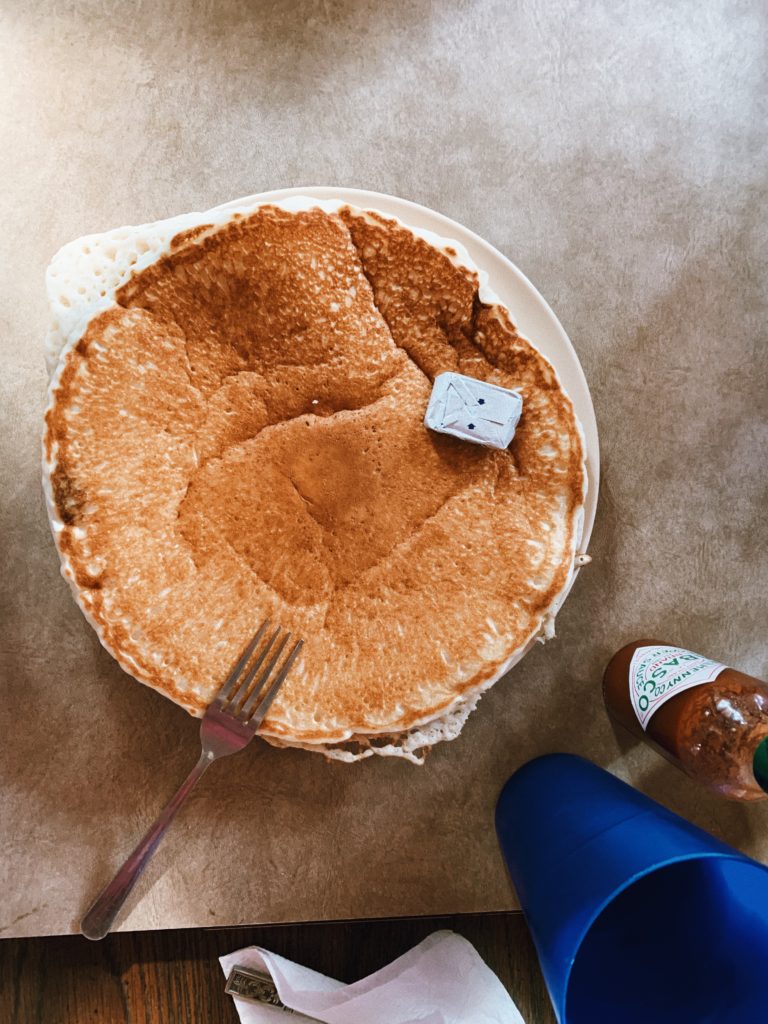 I linger over breakfast – for the WiFi, naturally. While it's exciting to be here in Kennedy Meadows, it's not really the place to kill a day and a half, especially since I'm not heading into the Sierra. I catch up on social media, do some writing, take a nap in my tent just because I can, listening to the rain pour down onto my tent. The afternoon storms have turned into a familiar pattern this past week. It's something I would expect from the Midwest, not Southern California. The days start out nice, the heat building all morning, warmer and warmer until all of a sudden the far off clouds are not so far off, and the afternoon storm we've come to know and dread is upon us. Rain, cool breeze, thunder, then a full clearing of the sky, making way for a beautiful evening. It's weird, but at least by now it's predictable.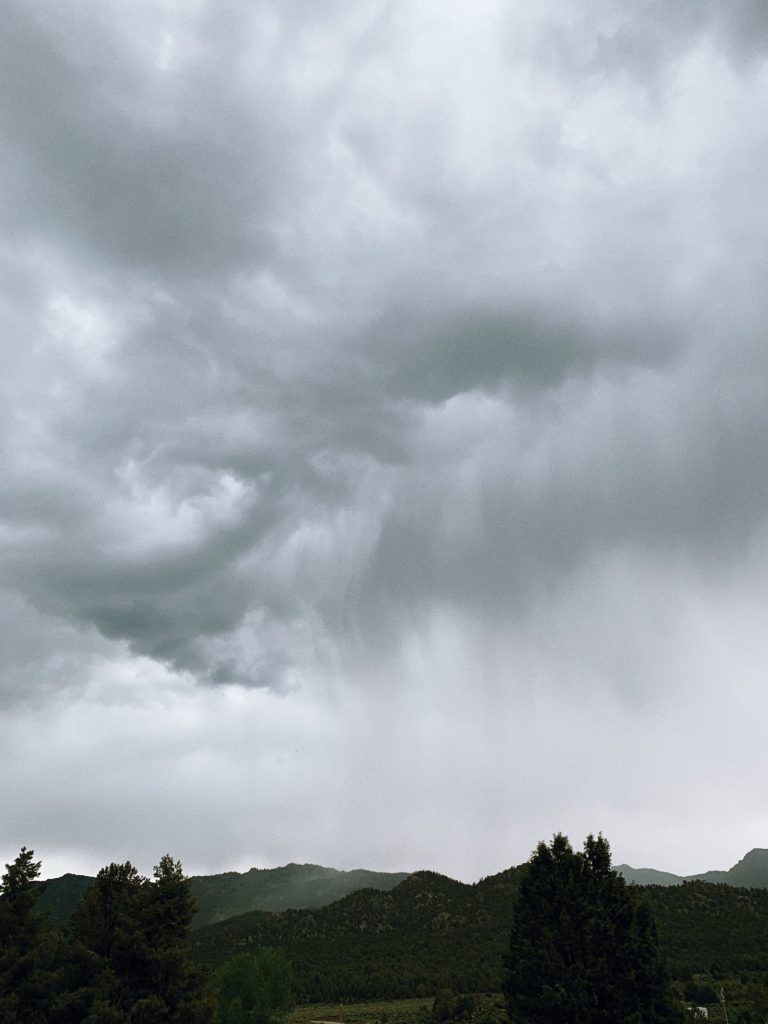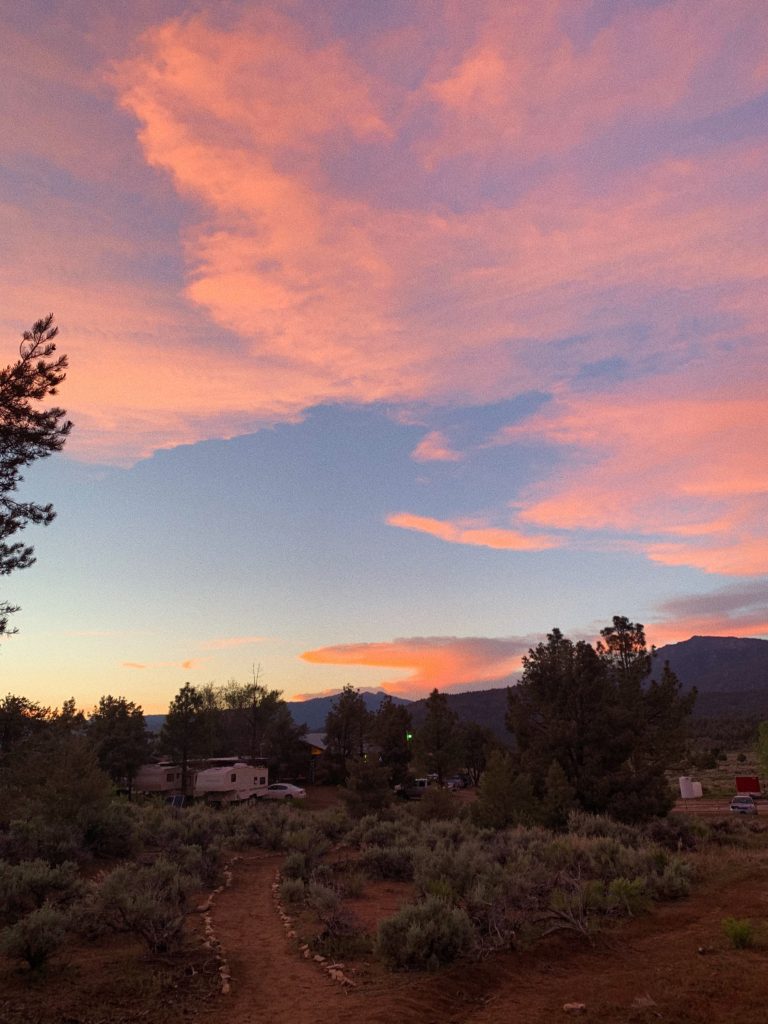 Predictable, too, is the buzzing energy this place has. It's the nervous, anxious, excited feeling of people gearing up (literally, but also mentally, I imagine) to head into the Sierra. Some hikers look, at least from the outside, to be ready. Others carry their packs uncomfortably back from the gear outfitters, ice axes hung precariously from random straps and crampons strapped haphazardly on top. I mentally wish them well and hope that their risk assessment and decision making is stronger than their ability to attach their ice axes to their backpack. I don't mean this in any way other than I think people underestimate the Sierra and I sincerely hope people know what they're getting into out there. I hope it's a safe hiking season for people.
Tomorrow, I'll be getting a ride to Sacramento where I have a flight back to Washington the following day. It's quite the drive leaving Kennedy Meadows, but it will only take an hour to drive to the town it took 6.5 days to walk from. Nice. As for now, home is next on the agenda, and I feel ready for it.