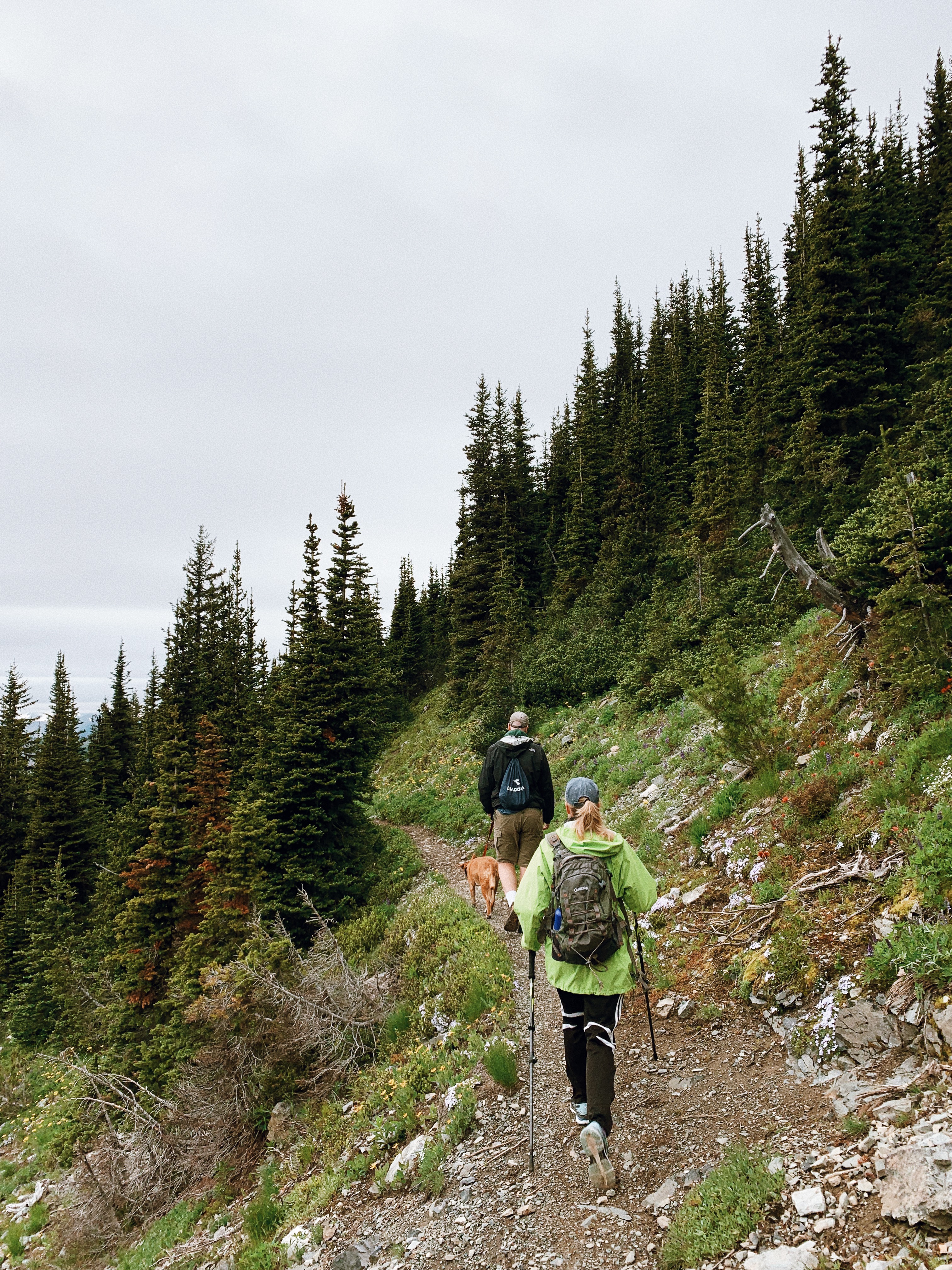 Spoiler Alert
No one really likes spoilers, but it felt appropriate to put this here at the beginning. I've thought out how to say this a few different times, in a few different ways, but none seemed quite right. So… I'm doing it anyway. Since starting back up in Washington at the beginning of July, my feet and knees (particularly the knee I've dislocated twice before) were in a lot of pain – more so than they really were in the desert, with the exception of the last 100 miles or so. As the physical pain became more prevalent, it began to take my head and my heart out of the hike. Naturally, I guess. It was an extremely difficult decision to have to make, but I decided to leave the trail at Stehekin, after doing 80-ish PCT miles in Washington. While I really believe it was the right decision for me, it's still pretty sad, and I'm in this in-between state of avoiding thinking about it and yet having quite a lot to think about now. More on that later – I'm sure I'll do a whole post on it, but for now, thank you so much to everyone who has supported, encouraged, cheered me on, and so much more. It has meant the world. In the meantime, I'll be catching up on the posts from the hiking I did do in Washington.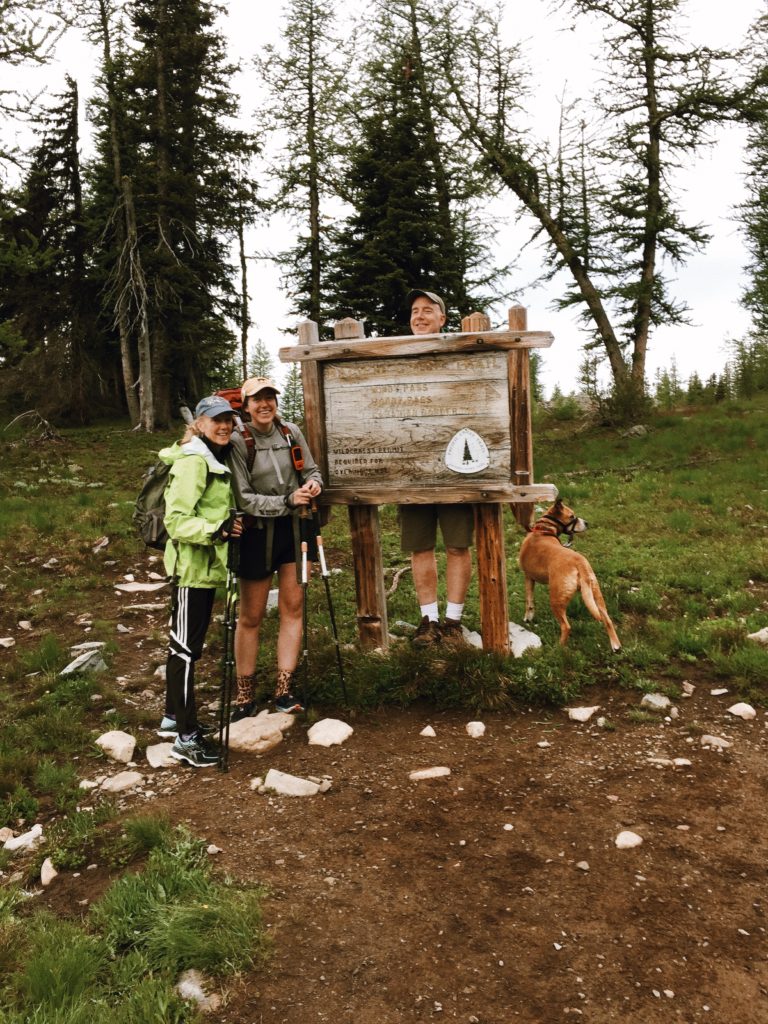 Day 46
Hart's Pass to Hopkins Lake, 23 miles
And so it begins, again! I got a ride up to Hart's Pass from my parents, in a car filled with us and my friend Marielle, and the dog Rooney. We were hiking by 7:15, all of us a little group heading south underneath dark clouds and the occasional sprinkle. It was so fun to have my parents and Marielle there – especially since I'm starting alone, as this sort of eased me into it.
After 4 or so miles, my parents turned back, and then after 7, Marielle did as well. And then, on my own. I'm mostly deep in thought today since I hike alone and take breaks alone, with the exception of another girl who flipped up from Kennedy Meadows who was also at the water source. I don't mind, though. The quiet and solitude is nice. To be perfectly honest, getting back on trail feels a little strange after three weeks off. I'm so happy to be in Washington, but it's definitely a big change in thinking to be going south now instead of north.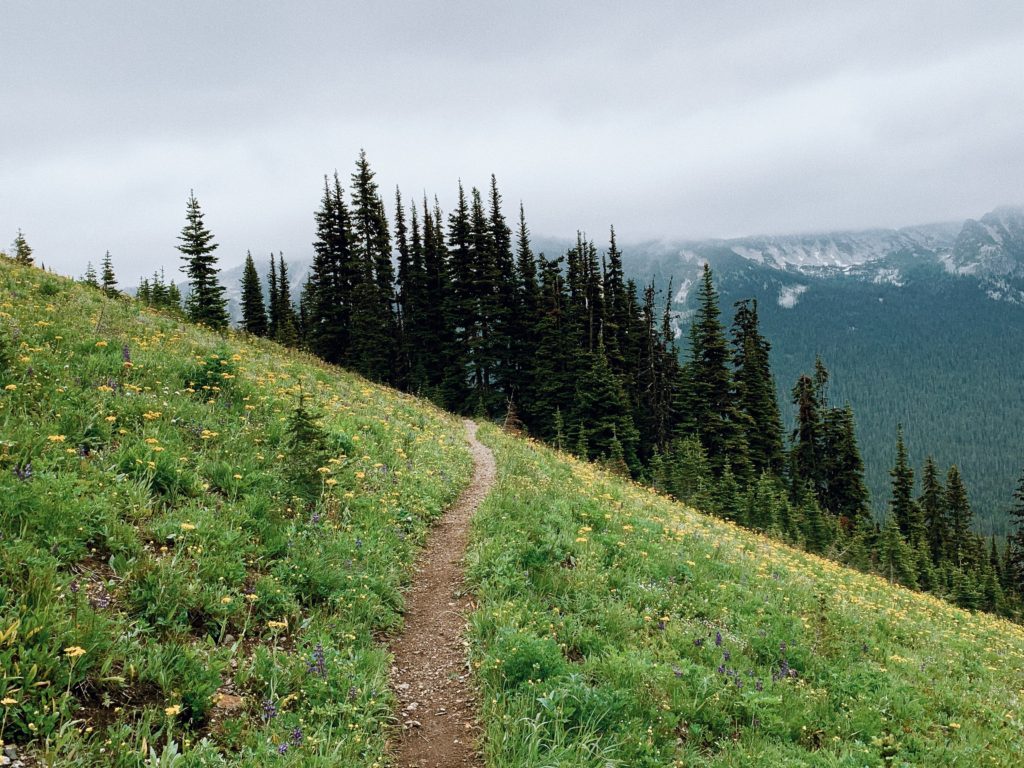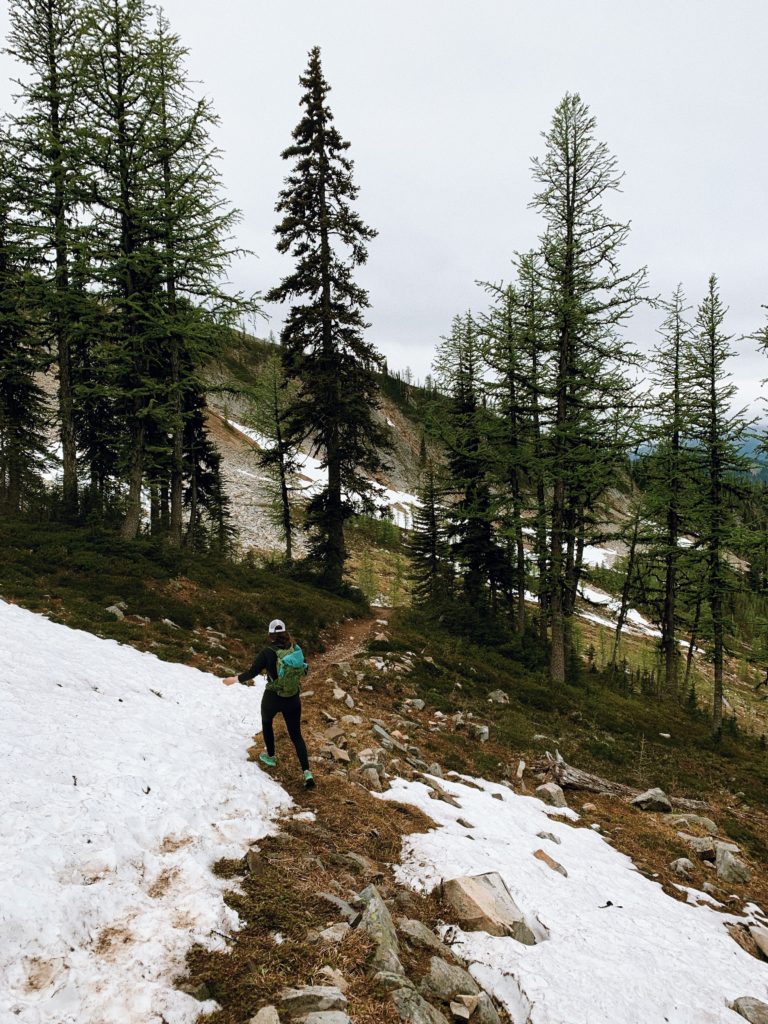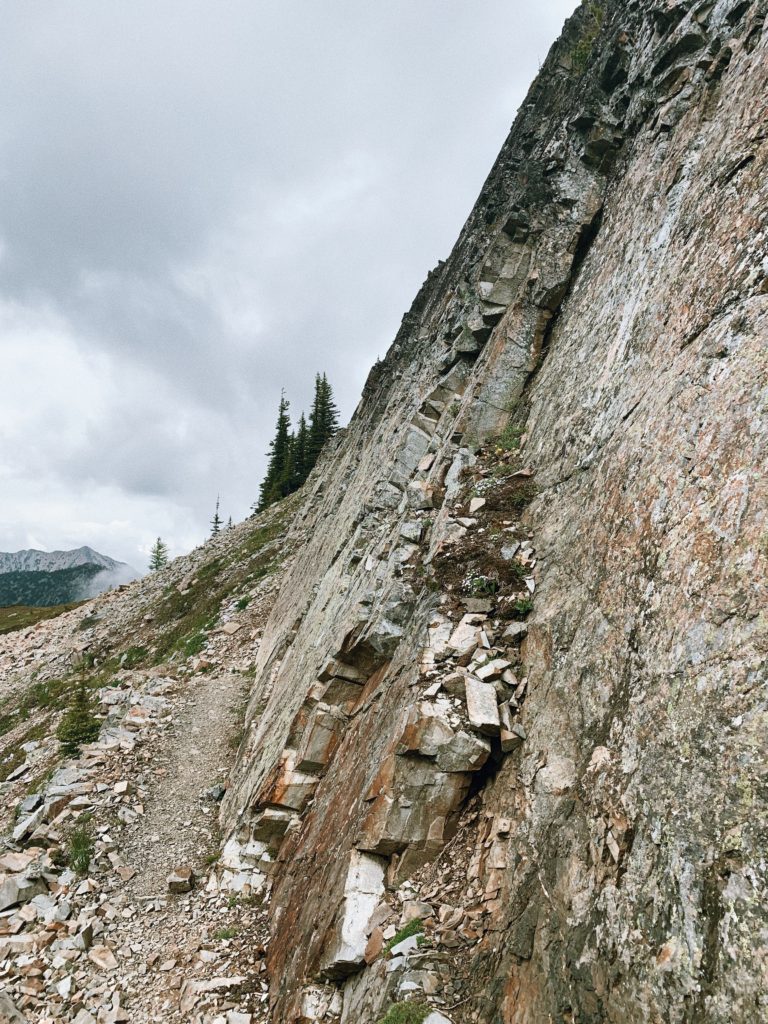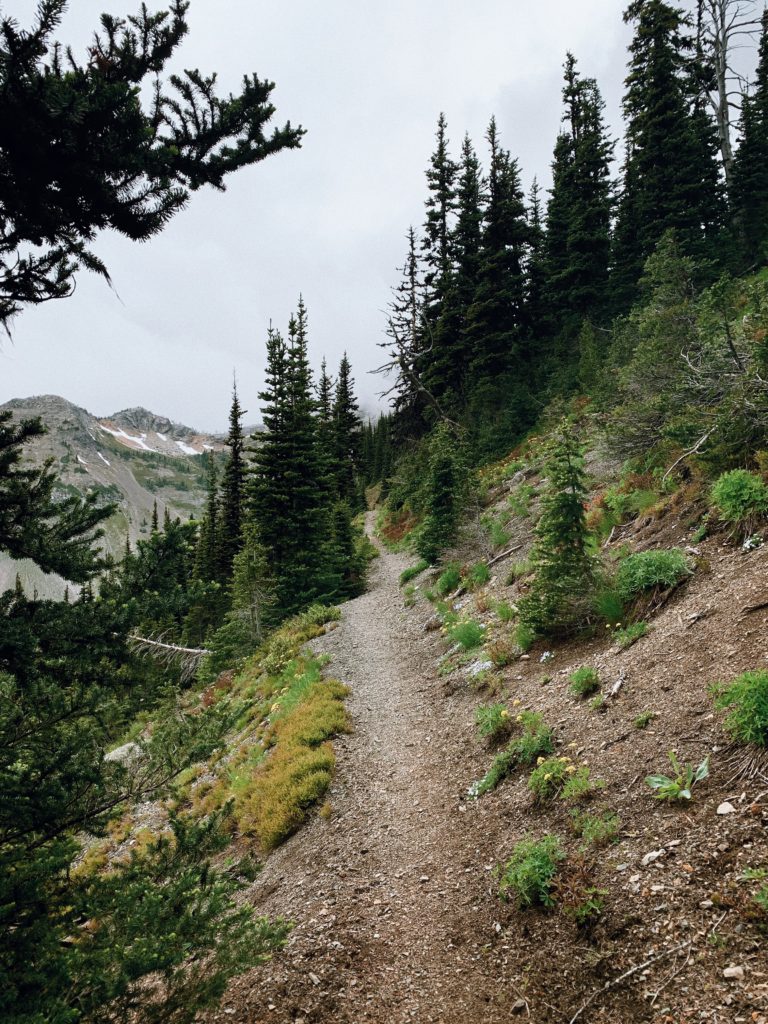 It's absolutely beautiful, too, not that that's any surprise. Even with the clouds, and even though I've been on parts of the trail up here before, I'm still impressed by the sweeping views. Craggy mountains, long green meadows, patches of snow here and there, and wildflowers. So many flowers, and I don't even think they're peaking yet. The desert was unique and truly beautiful in its own way, but I'm biased. These mountains are 10x better than the desert. Seriously, the amount of pictures I took in just over two days rivals the amount I would take in at least 150 miles…at least that's what it feels like.
Right before I end up stopping for a late lunch break, I round the corner and see K2 coming down the trail. I hiked with or around him for a large portion of the desert, especially the last 150 miles or so, and it was fun to see a familiar face; to catch up briefly. Earlier in the day, I actually saw a couple hiking with their dog that I had last seen around Mt. San Jacinto in Southern California. It's just another funny part of the trail, especially this year with the weather/snow situation, that you can see someone in one state, and then months later run into them again in a completely different state.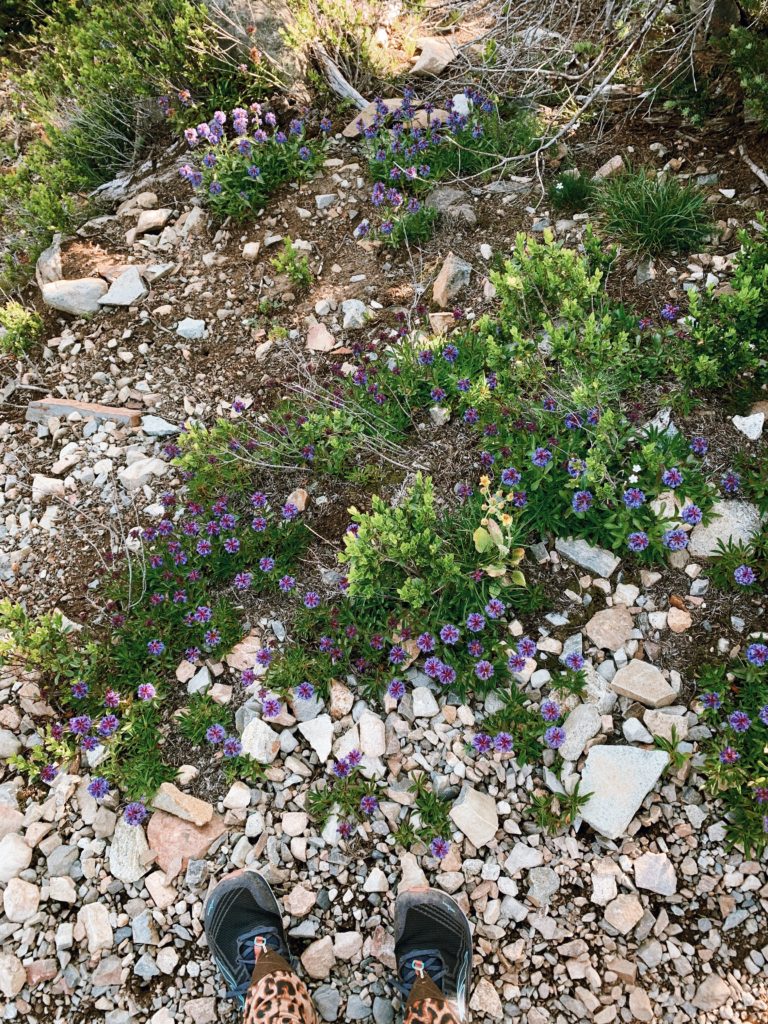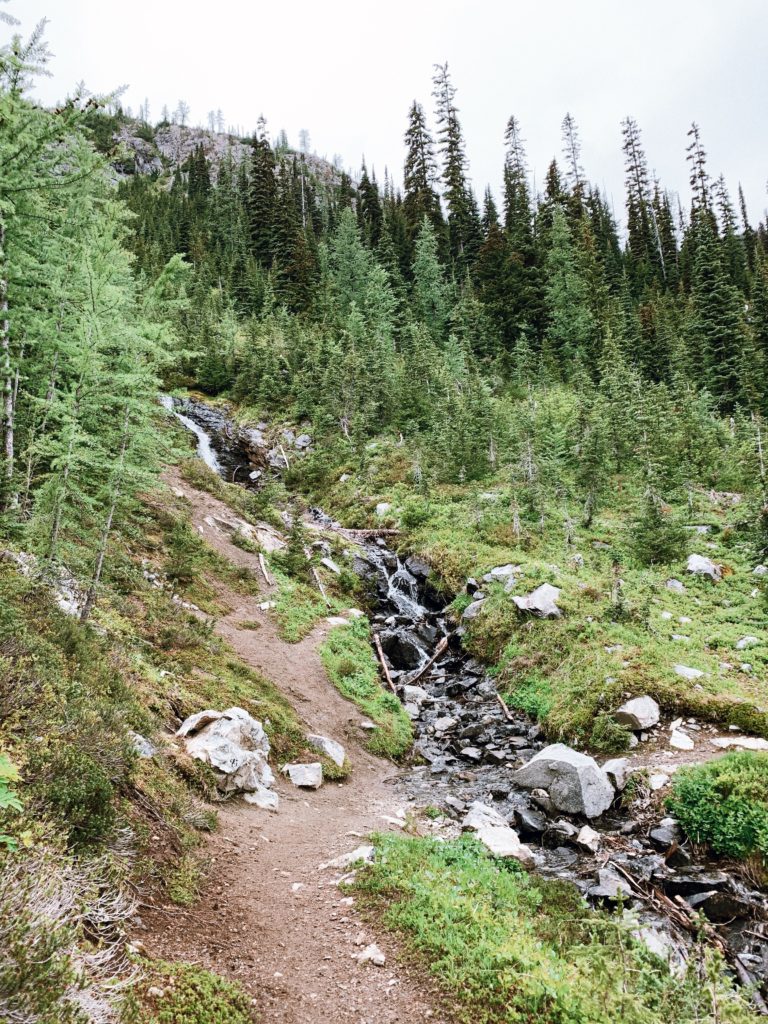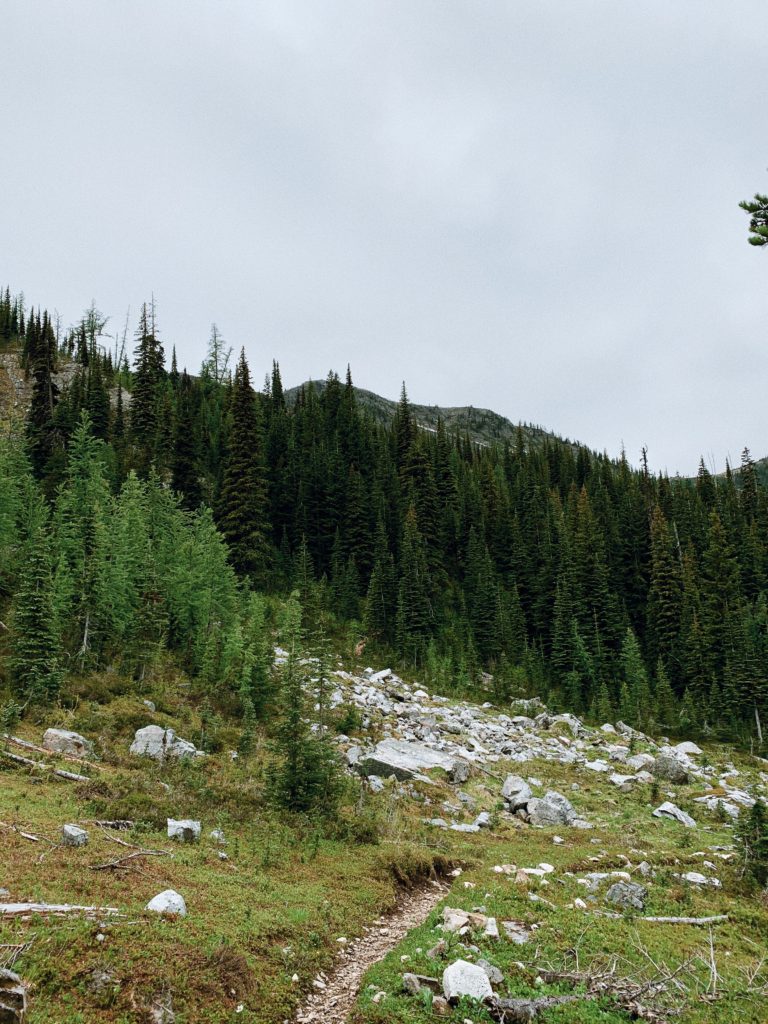 That being said, it's the Pacific Crest Highway our here. So many people have flipped from going Northbound (NOBO), and so on top of it being the start of SOBO season anyway, it's busy up here. I descend a final mile and a half to the lake where I've decided to stay, and see that it's a pretty full place. As I'm getting ready to grab water from the lake, I hear two hikers referring to a group of people as "dolphins". Apparently that's what they've come to call NOBO's turned SOBO's. They're only, what, 2-3 days into their hike, so I just tell them I tell them I hope I can change their minds on NOBO's turned SOBO's, but other than that I keep my mouth shut, and retreat to a flat, quiet tent spot by myself.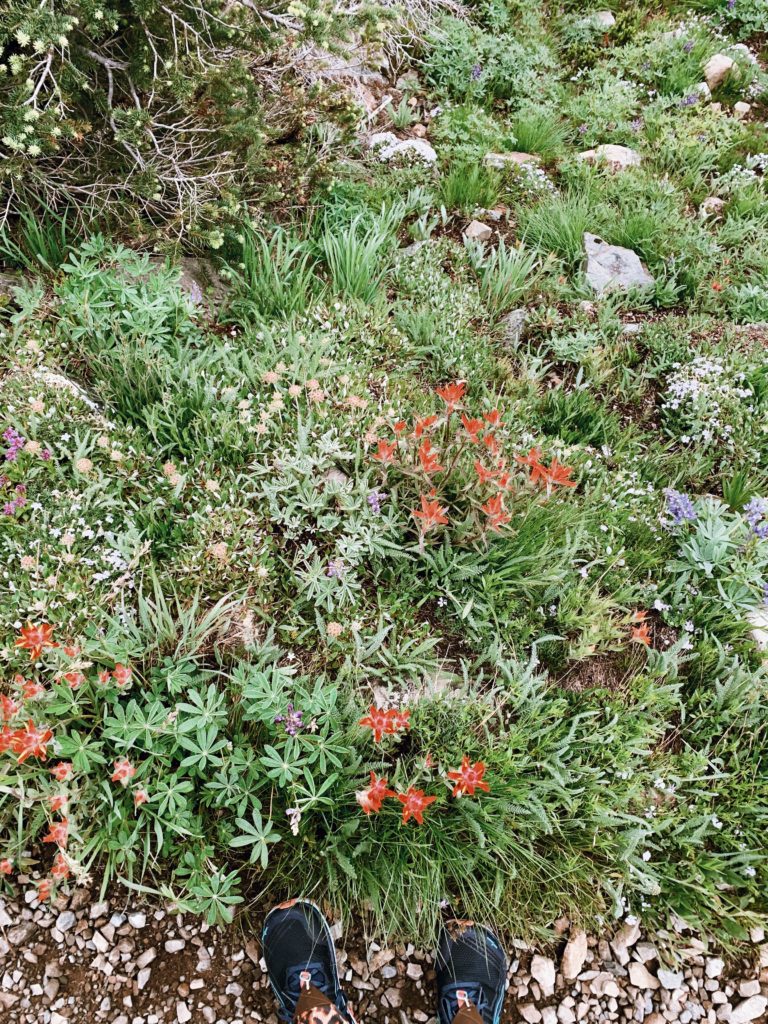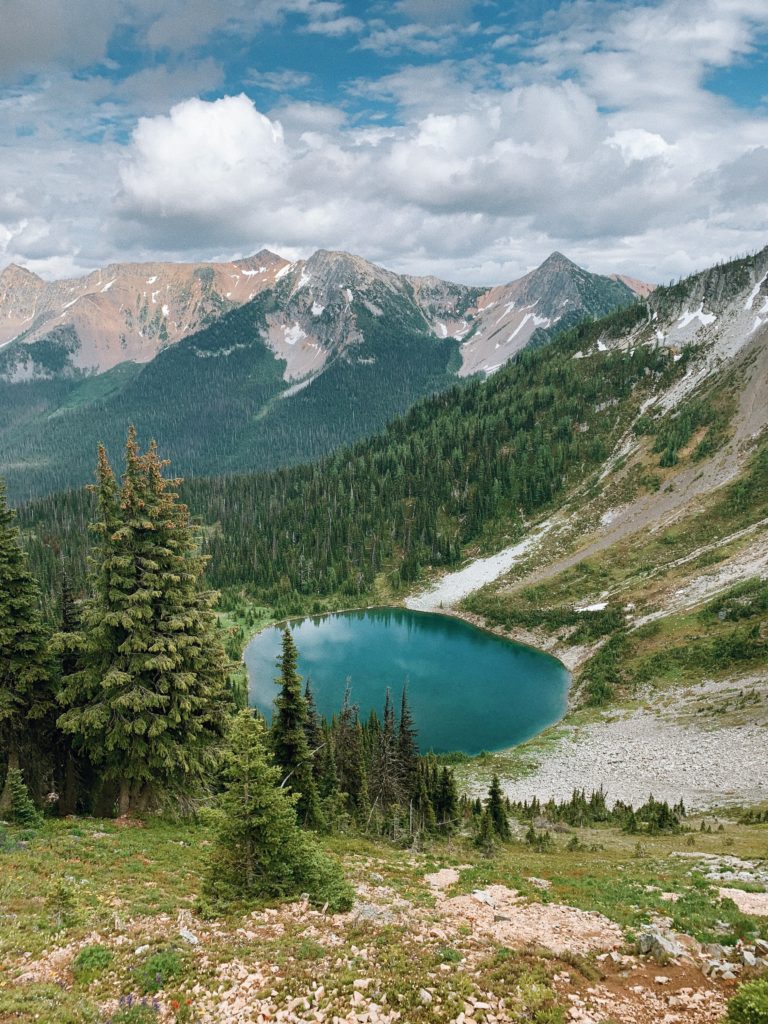 Dinner is cooked and eaten quickly (ANNIE'S MAC, I MISSED YOU!), because the mosquitos are starting to come out in full force. My tent is up, and so I head to bed early, content to just get off my feet to lay down. My body is confused after three weeks off then a 23 mile day. Just as I'm about to really, truly fall asleep, I'm woken up by the rain. Actually, it's the frantic scurrying of the group nearby that I hear first. Little panicked "oh no's" and a quick rushing around. The rain starts with a sprinkle, then opens up into a full on pour. I'm so happy I'm all cozy in my tent. Shortly after the rain starts, my tent is illuminated by occasional flashes of lightning followed by loud thunder. It sounds like there's two thunderstorms: one moving further to my left, and one seemingly right above the lake. Thankfully, they pass rather quickly, with only the rain continuing in a constant pitter-patter through the night.
Day 47
Hopkins Lake to Canadian Border to Mile 23.5, 29.9 Miles
725.7 Total PCT Miles
I wake up to the sound of…nothing. This is good – I'm not sure if it's nice out but at least it's not raining. As I open up my tent to peak outside, I see that it's a misty, foggy morning over the lake. Hints of blue are visible on the ridge above the lake which makes me feel optimistic about the weather for today. It's actually a bit cold getting out of my sleeping bag, which is sort of different than the desert. Maybe it's the time off, maybe it's the chill, but I move a bit slowly this morning, finally getting out of camp at 6:20am. All downhill to Canada! But actually. It's 6.4 miles to the border, with a little over 2,000 feet elevation loss over the course of the miles. They go by fast, at least up until the last two or so miles before the border, where there are a good number of downed trees. Tangles of branches and tree trunks make for slow moving and lots of climbing/bending/crawling/vaulting to get to the other side.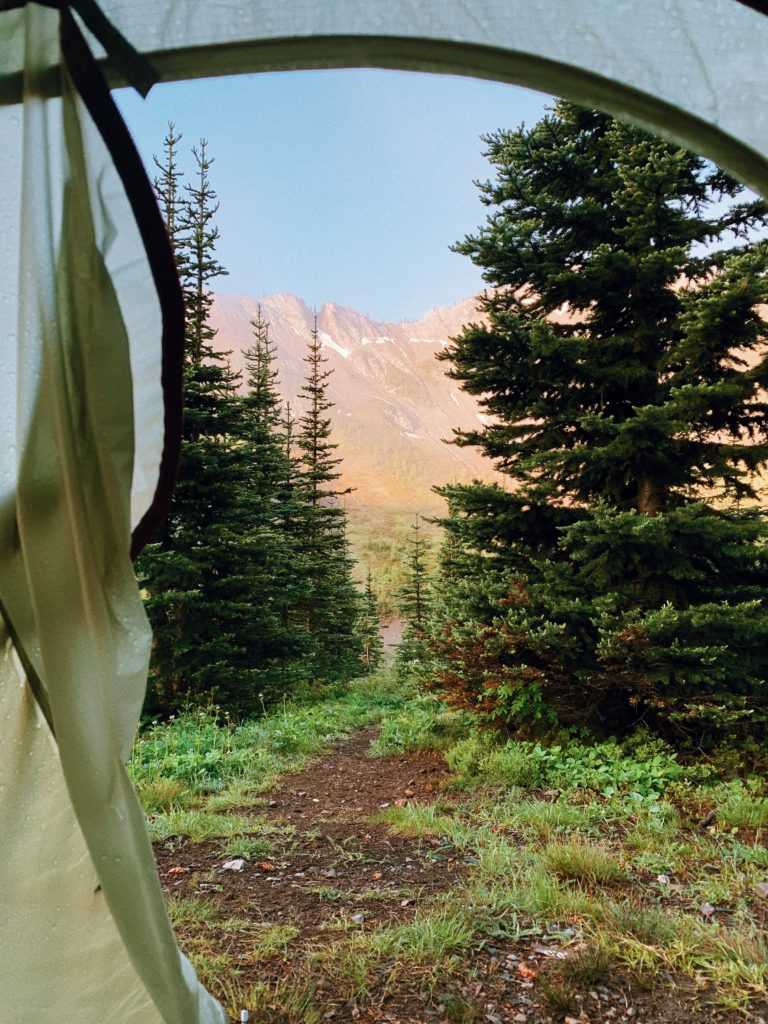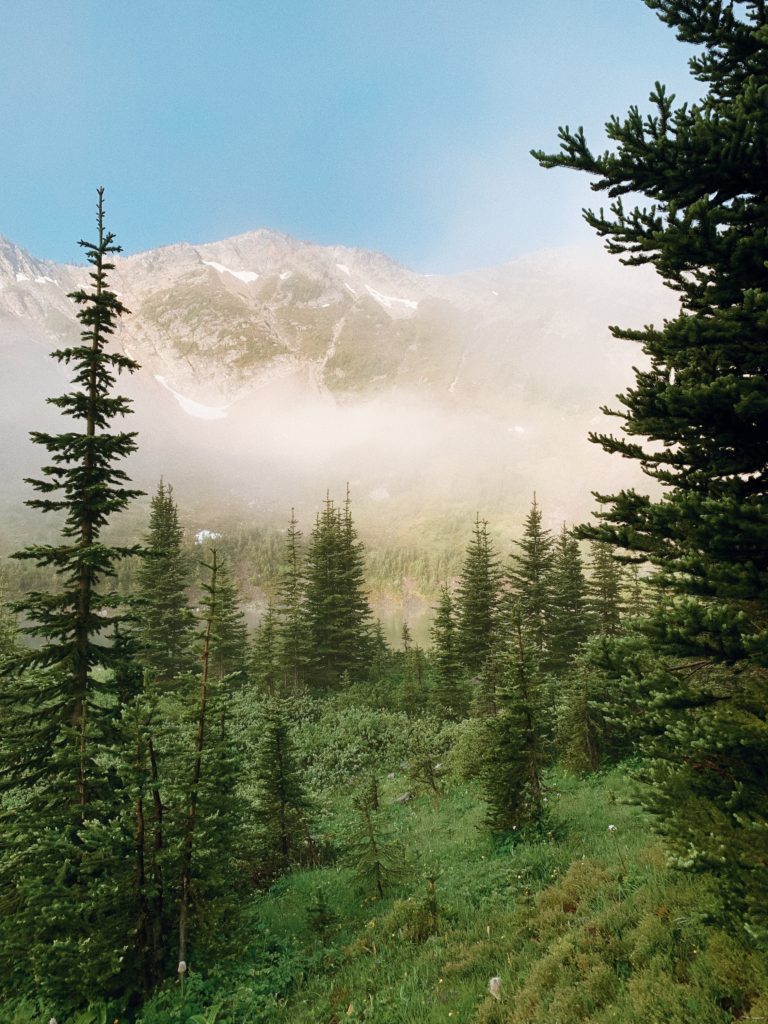 And then… the border. The monument. I come around the corner around 8:30am and there it is. It's a weird moment, seemingly equal parts excitement/joy, and yet a touch of sadness, really. Or, maybe not sadness as much as a strangeness. For 700 miles I anticipated continuing my hike northbound from Kennedy Meadows, and even though I don't have any regrets with my choice to change direction (I feel I made the safest choice for me, I have nothing to prove, etc. etc.) , it still is something to wrap my head around now. Anyways. I don't stay at the monument too long, just enough to chat with some other hikers, get a few pictures taken (the beauty and/or disaster of the iPhone burst feature resulting in a magnificently awkward first pose! nice) , and start getting attacked by mosquitoes. It's a beautiful, fast, strange moment at the monument and then onward, back the way I came.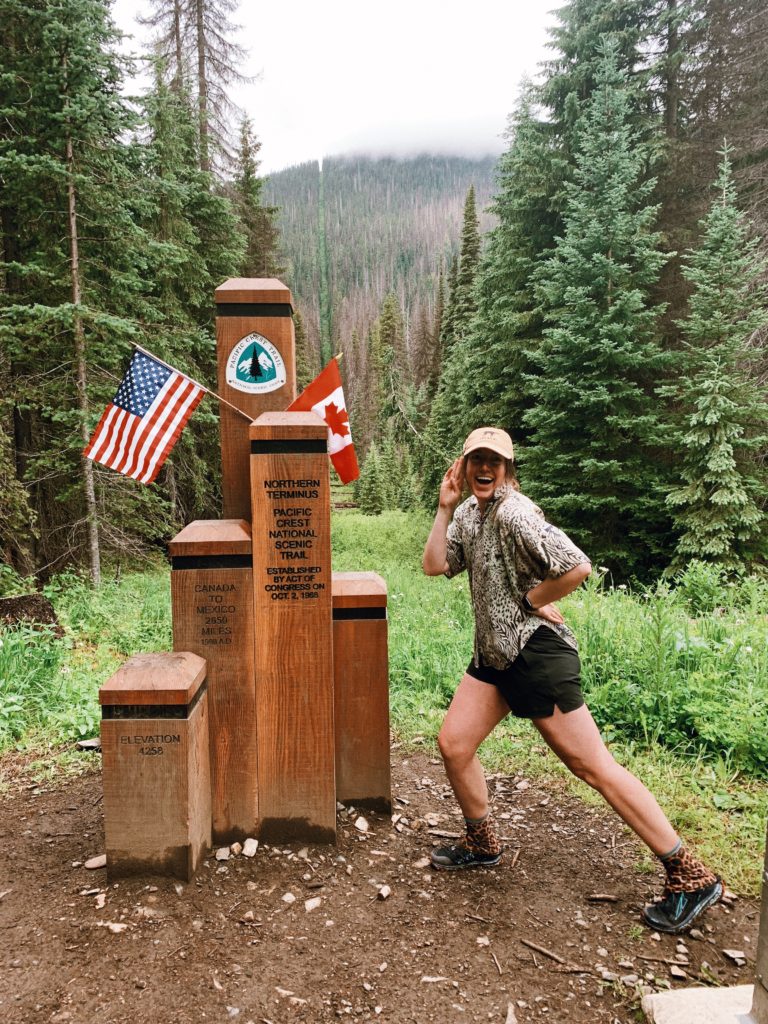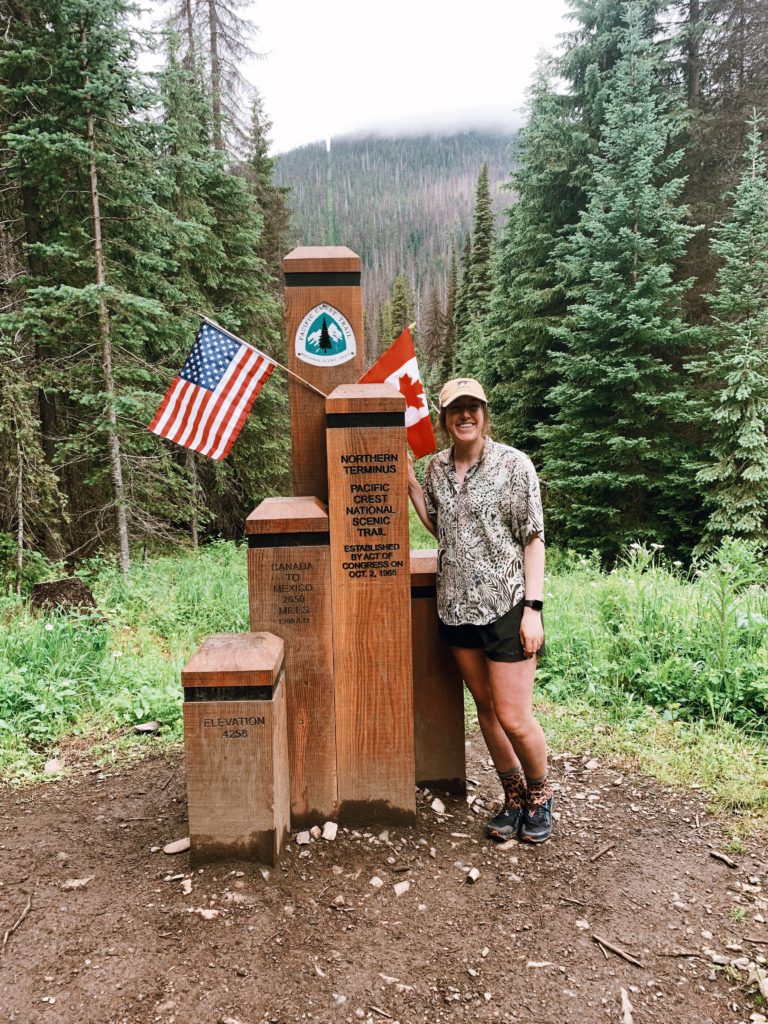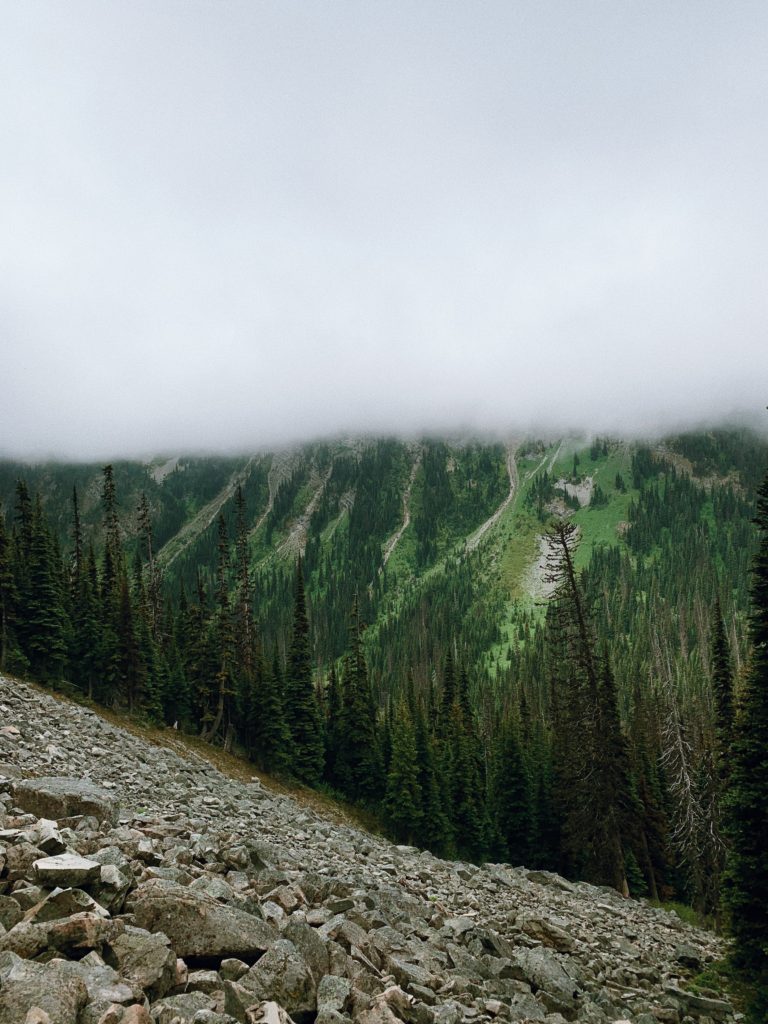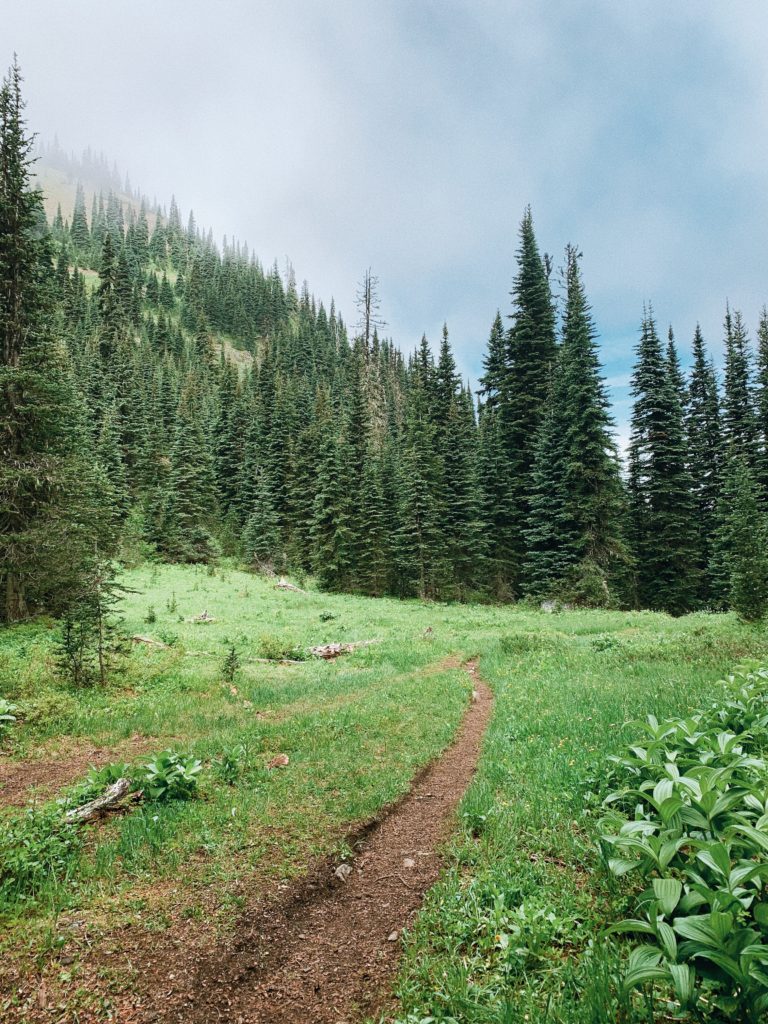 The worst part of this section is probably having to backtrack on miles. There's something challenging, especially mentally, about noting every difficult part on the way there and knowing I'll have to do that difficult part on the way back, too. But, I push myself along in the fog and clouds, lost in thought again for another day of hiking alone. Overall, the trend back towards Hart's Pass is uphill. It's a pretty moderate section with maybe one or two decently big climbs, but I feel strong in terms of my cardio and muscles. Reassuring, really, after all of this time off. 20 miles in for the day, I stop to take a late lunch. Thanks to the mosquitos, it's a short one, but a break nonetheless. I've convinced myself that since the weather has been getting nicer this afternoon, I can walk later in to the evening to get closer to Hart's Pass today. And, that's just what I do.
Since my off trail break this month, I've added a few new songs to my hiking playlist, and let me tell you, I've found a new personal favorite power hiking song. "I Hate Myself For Loving You" by Joan Jett blasts through my headphones and it's impossible to walk slowly. Seriously, try it. Put the song on and try to walk in a meandering, purposeless way. It's impossible. You've got to be careful with songs like that, though. One time in the desert I hiked so fast up a hill while listening to Cyndi Lauper's "Girls Just Want To Have Fun" that I didn't even realize that I was going at a speed I couldn't possibly maintain until the song ended.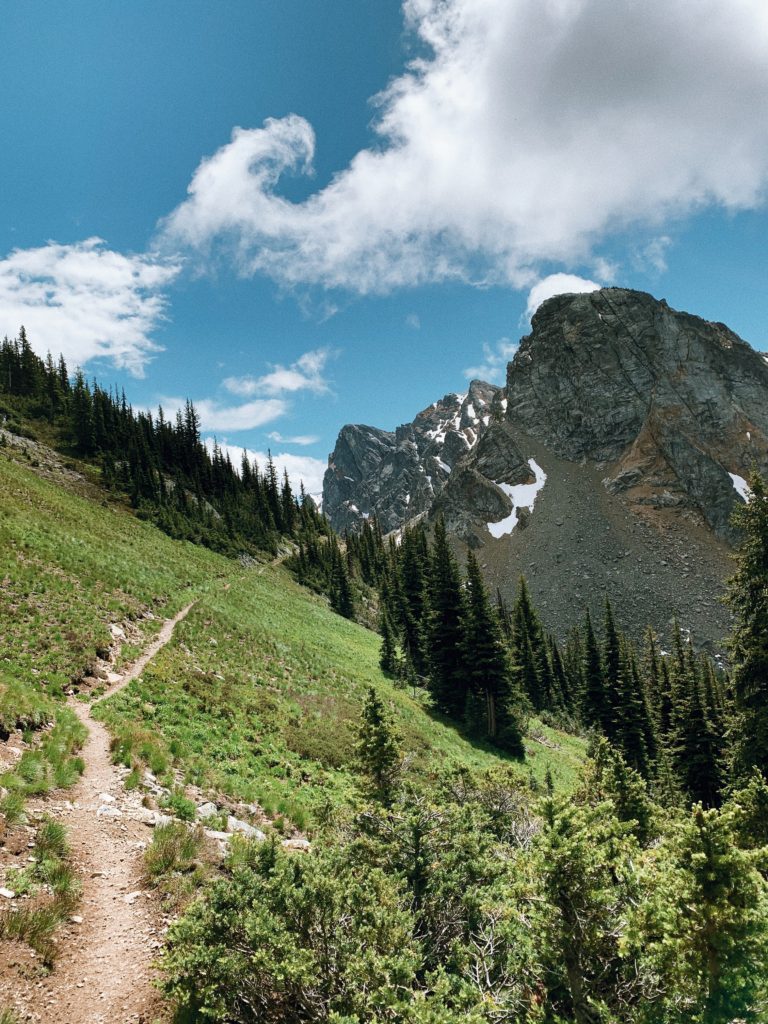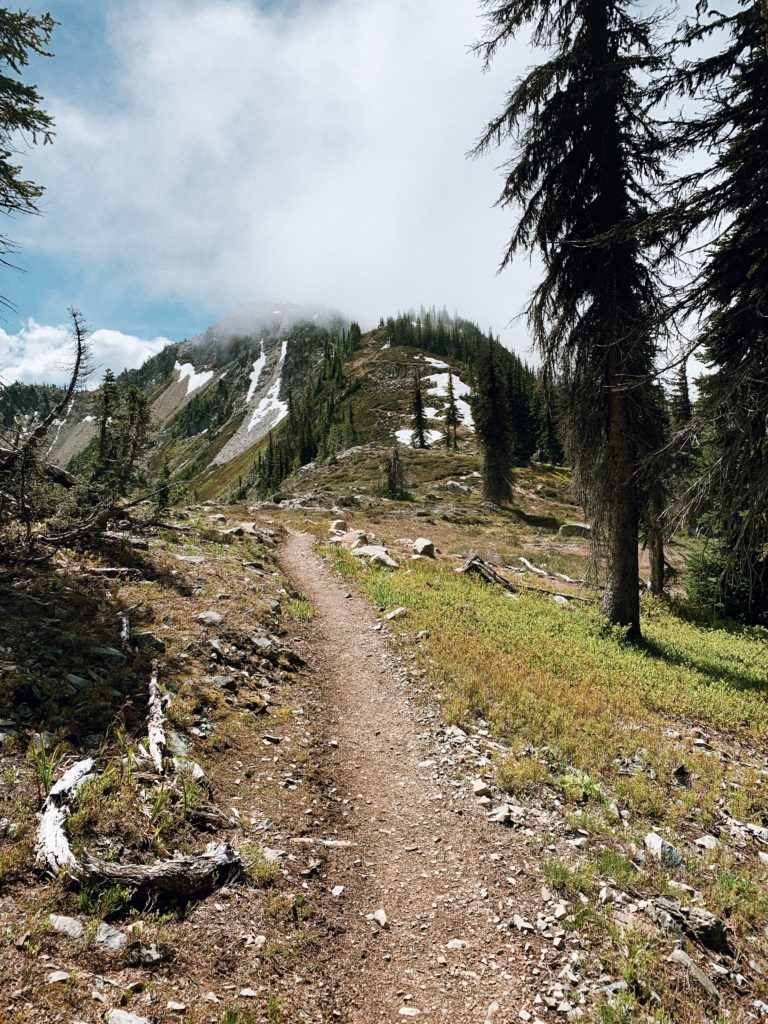 So, I listen to music for a while, the hours pass, and I'm not really feeling 100% the further I go. I don't know for what specific reason, but my feet, ankles, and knees all feel incredibly sore and tender – past what I remember feeling for most of the desert, with the exception of the last 100 miles or so (and I had some long days in the desert, too). It's unsettling, but I try to focus on getting to camp, not dissecting my body's pain. I sort of wonder if I'll have a campsite to myself, but when I get to where I want to stay, I see two tents already there. It's 7:15pm, maybe the latest I've been hiking in a while. The sun is warm and glowy – the start of golden hour casting a softness over the hills of wildflowers.
After grabbing one of the last good flat spots, and slowly setting up my tent (after 29.9 miles each movement seems to take longer) I get out my food and begin to cook. The two guys there have already eaten dinner, but we all sit around together – chatting, laughing, telling stories. It's a fun connection to have tonight after most of the day was spent hiking by myself. We all sort of sit or hobble around until the sun finally drops behind the mountain, and it's cold. The general consensus is that we should get ourselves into our tents before our bodies decide they simply can't move from our sitting positions at all.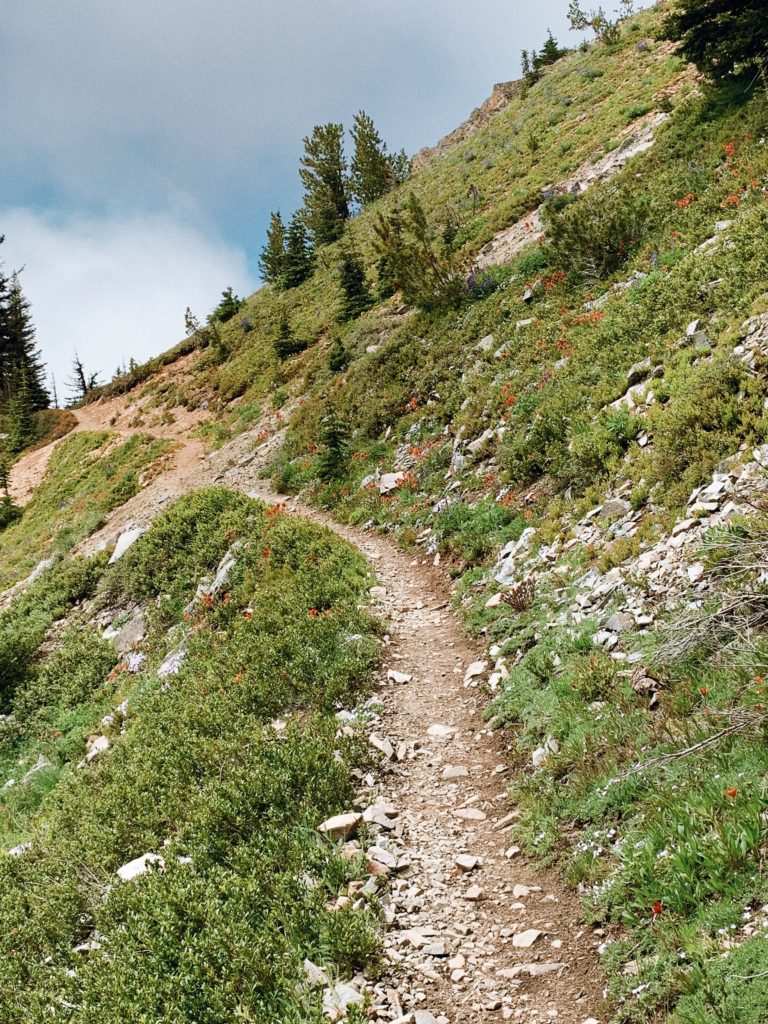 For this section I wore my Apple Watch (since I can leave it with my parents before starting up south again) and it's amusing to look at the stats from my day. It says I had just under 11 hours of hiking, over 3,700 calories burned, 327 flights climbed, and over 70,000 steps. If you want to quadruple your move goal, this is the way to do it. And with that, goodnight as I am exhausted.
Day 48
Mile 23.5 to Hart's Pass, 7.1 Miles
732.8 Total PCT Miles
Last night was oddly, sweetly quiet. I think it's been a while since I've had a trail night like that – no wind, no rain, no thunder, no weird branches snapping or people talking. I hear an occasional snore, and sleeping pad rustling, but the group of us that ate together last night all went to bed (AKA got into bed and probably ate more) at the same time so no one is out and about. It's nice.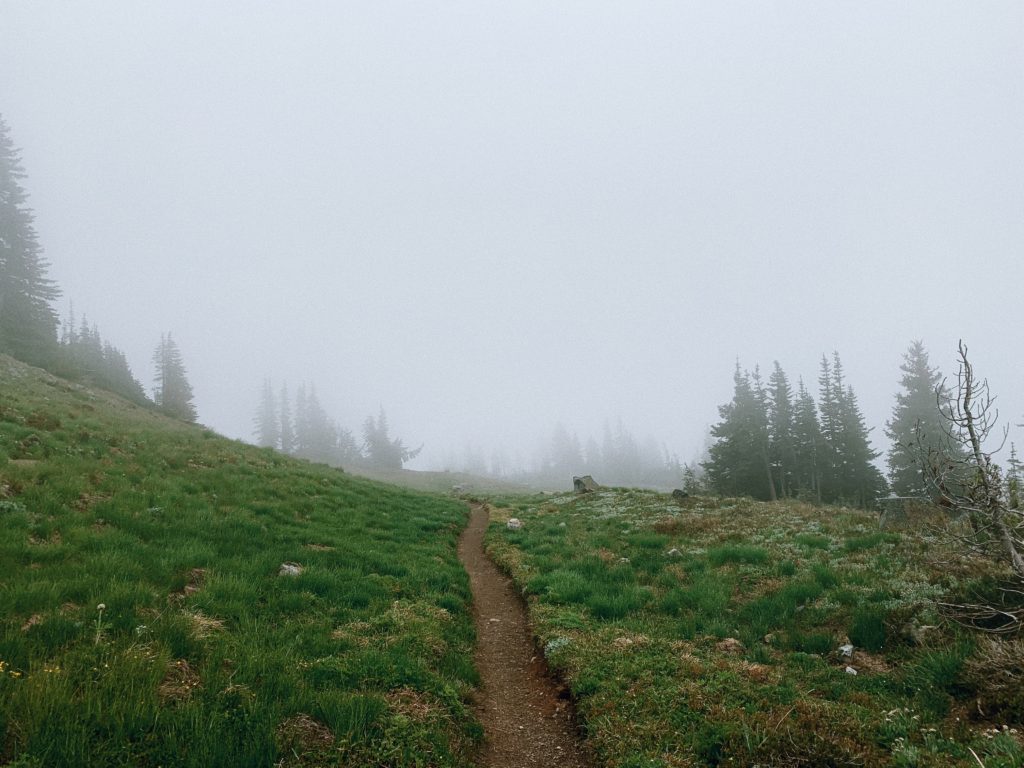 I only have 7.1 miles back to Harts Pass today – back the way I came. At first I worry if I've given myself enough time to get there for my pick-up, because it takes me just about 25 minutes to hike a mile and I feel slow. Heck, it felt like it took me 25 minutes this morning to walk from my tent to a hidden spot to go pee, because my feet were hurting so much. It didn't, obviously. But you get the point.
The trail is empty this morning. Another foggy solo morning in Washington. I do pass a few tents a couple of miles in, though, and I have to chuckle when I see their food bags tied up in a rodent hang. So far I've kept to my practice of sleeping with my food in my tent and haven't had any mice/squirrel/etc. problems. To each their own, though.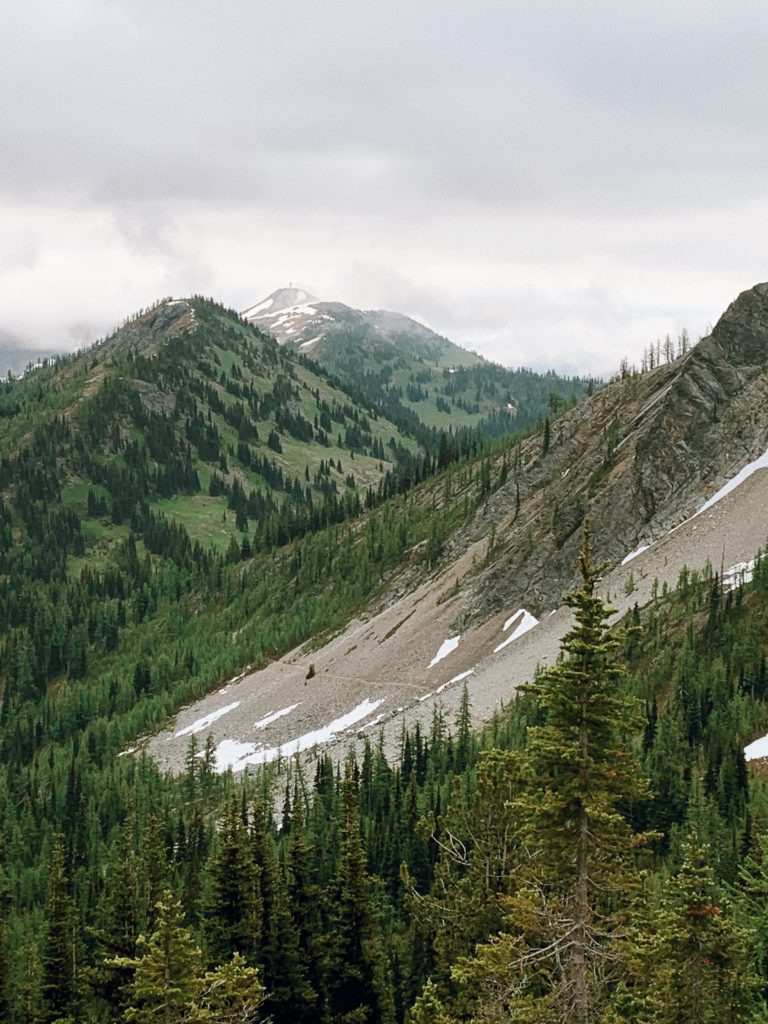 Before I know it, I'm in the final mile before Hart's Pass. More green hills, more wildflowers, abundant streams. If you have to backtrack on any miles, it might as well be these. Then, Hart's Pass. I actually time it really well and my parents show up a few minutes after I arrive, bearing fruit, chocolate, and a Mazama Store scone. Sweet, sweet scone. It's just after 9am, and I've done 60 miles in about 2 1/4 days. Yep, time to kick back a bit in Mazama.