During the year, I find that my personal style sees subtle changes with the seasons. Regardless of how much the weather fluctuates, it seems that I gravitate towards different color palettes, textures, and prints based on the time of year. These days, I'm looking to accessories to achieve that transition without having to completely overhaul my wardrobe. Wanting to easily change up your look for the season? Here are 5 accessories to try this fall.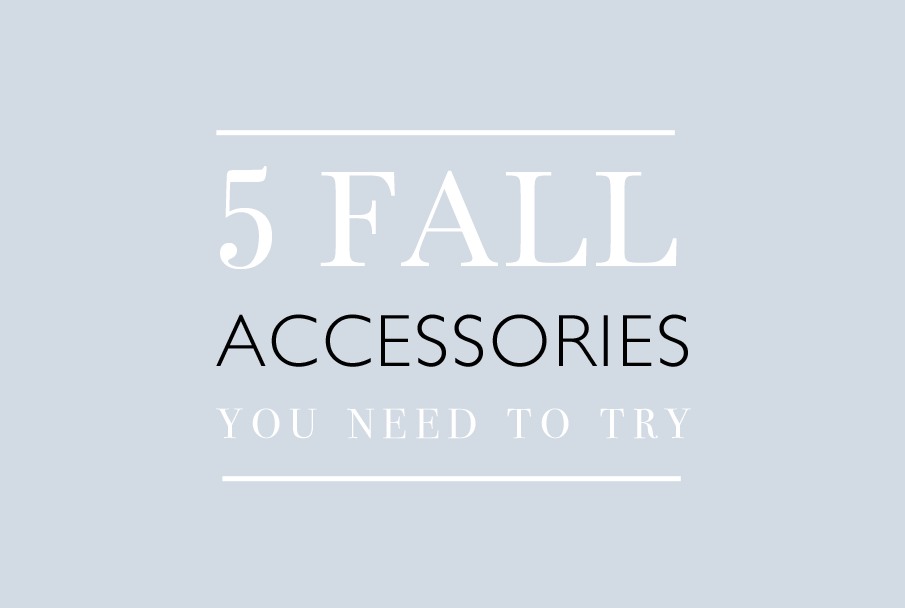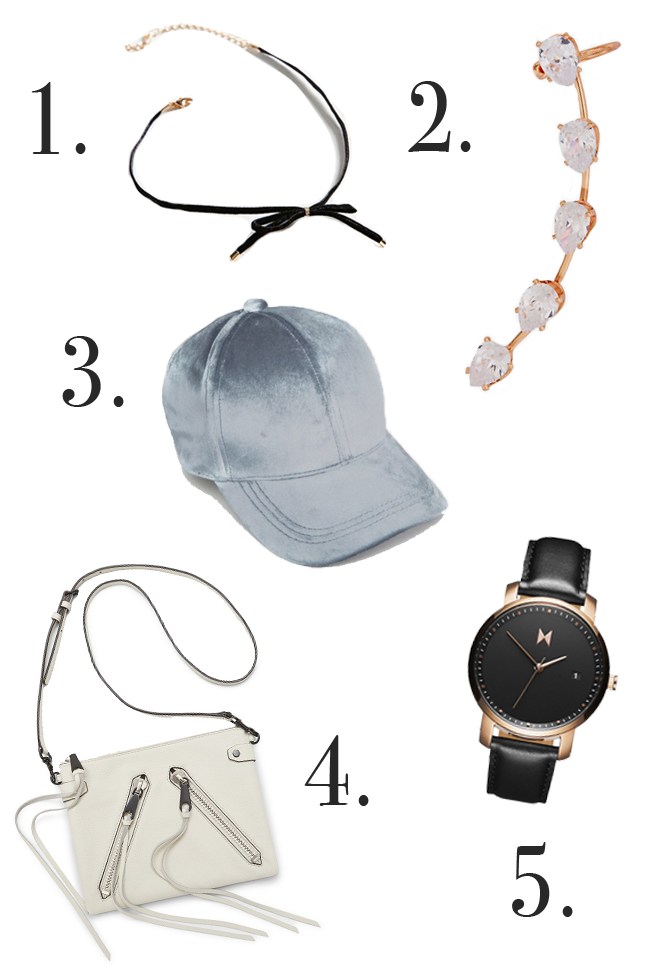 Choker Necklaces
Yes, choker necklaces are everywhere. Yes, they're 1000% more chic than the one you owned in middle school. Yes, you could technically tie a shoe lace around your neck and get the same effect, but no, I don't care. These necklaces are available in such a wide range of looks that it's probably going to be impossible for you to not find one you love. This little bow version has me swooning.
Cuff Earrings
Earrings may have faded for a hot second there, but I can accept that fact now that they're coming back strong. Cuff earrings take your average ear jewelry to the next level, and honestly, they're just fun. Plus, they add a little bit of chic punk (that's definitely not a thing, but I don't know how else to describe it? Like, it's sort of an edgy statement piece, but it's also really classy).
Baseball Hats
Typically associated with casual athleisure looks, the baseball cap has had quite the upgrade. This fall, think luxe takes on a tomboy classic. Try a hat in velvet, leather, or wool to take your hat from casual to chic.
Zippers
While not technically an "accessory", zipper details are something you need this fall. This subtle addition is showing up on sweaters, bags, and shoes, and I for one love the little bit of edge it adds to any piece. So often, zippers are the unexpected detail that add that extra bit of "cool" to your look. This bag comes with fringe detail, too, which is a win-win situation.
Watches
Alright, how did I ever survive without a watch in my daily accessory rotation? My current go-to is a rose gold watch, but for this season, I'm loving the more masculine, darker pieces that are the perfect blend of bold and subtle. Simplicity wins here.