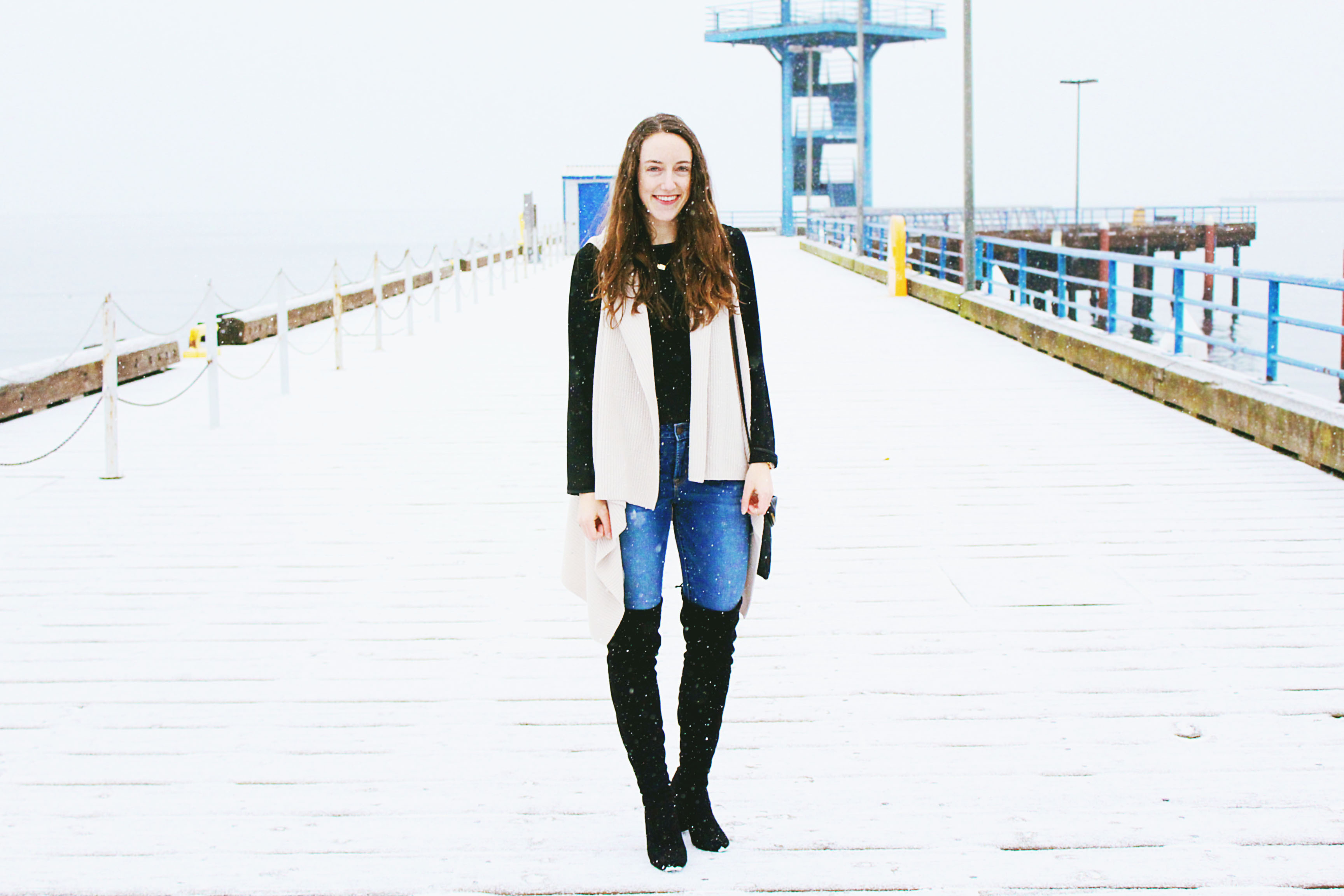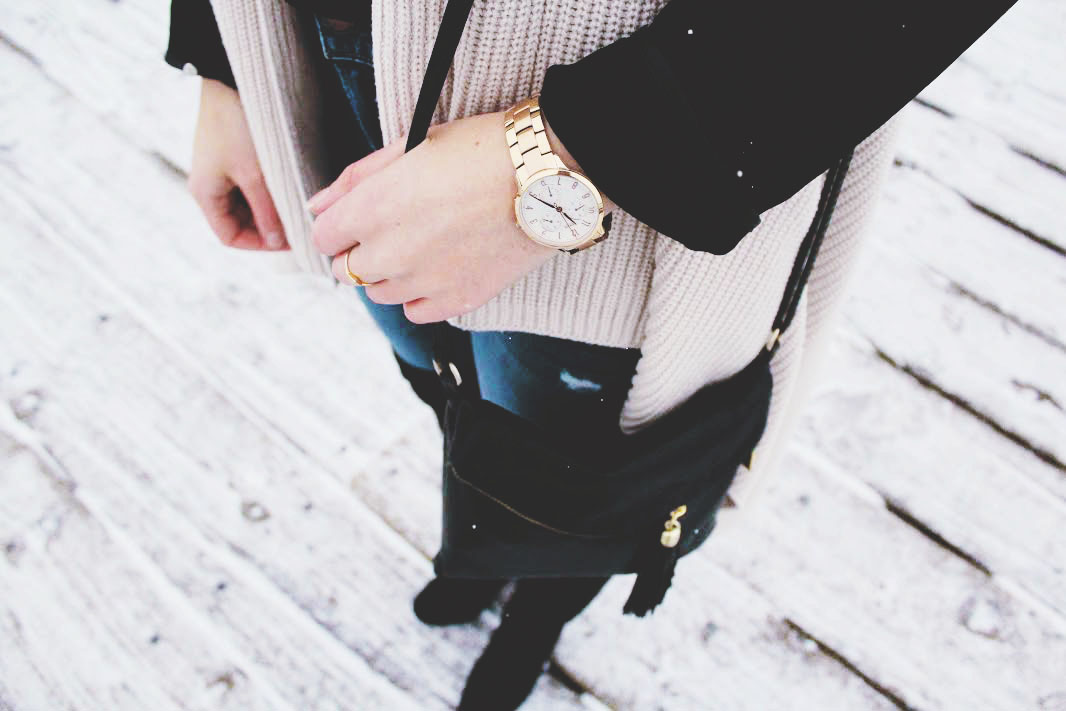 These black over the knee boots were another Cyber Monday purchase. While I found them on the edge of being overwhelming at first, (and ok, I almost got them stuck on my feet when I tried to take them off ), they've quickly become a favorite. And by favorite, I mean I want to wear them every single day. There's just something about a killer pair of boots that makes you feel good, right?!
In this look, I paired the boots with a drapey sweater vest and, surprise!, black and gold pieces. Neutrals are life, everybody. Along with my black over the knee boots, I've also been loving this tan/cream colored knit piece. It's more versatile than I anticipated, and is a nice take on a regular sweater.  I personally hate the term "sweater vest" because of the old man vibes I get from it, but I've gotta say, it's definitely something worth adding to your closet.
The Details:
Sweater vest: Target
Jeans: Old Navy
Black over the knee boots: Steve Madden
Watch: Fossil 

Also, please take a moment to appreciate the little fists I curled my hands into. It was probably my attempt to keep them warm, but let's face it, it could just be that I'm bad at getting my picture taken. We may never know!