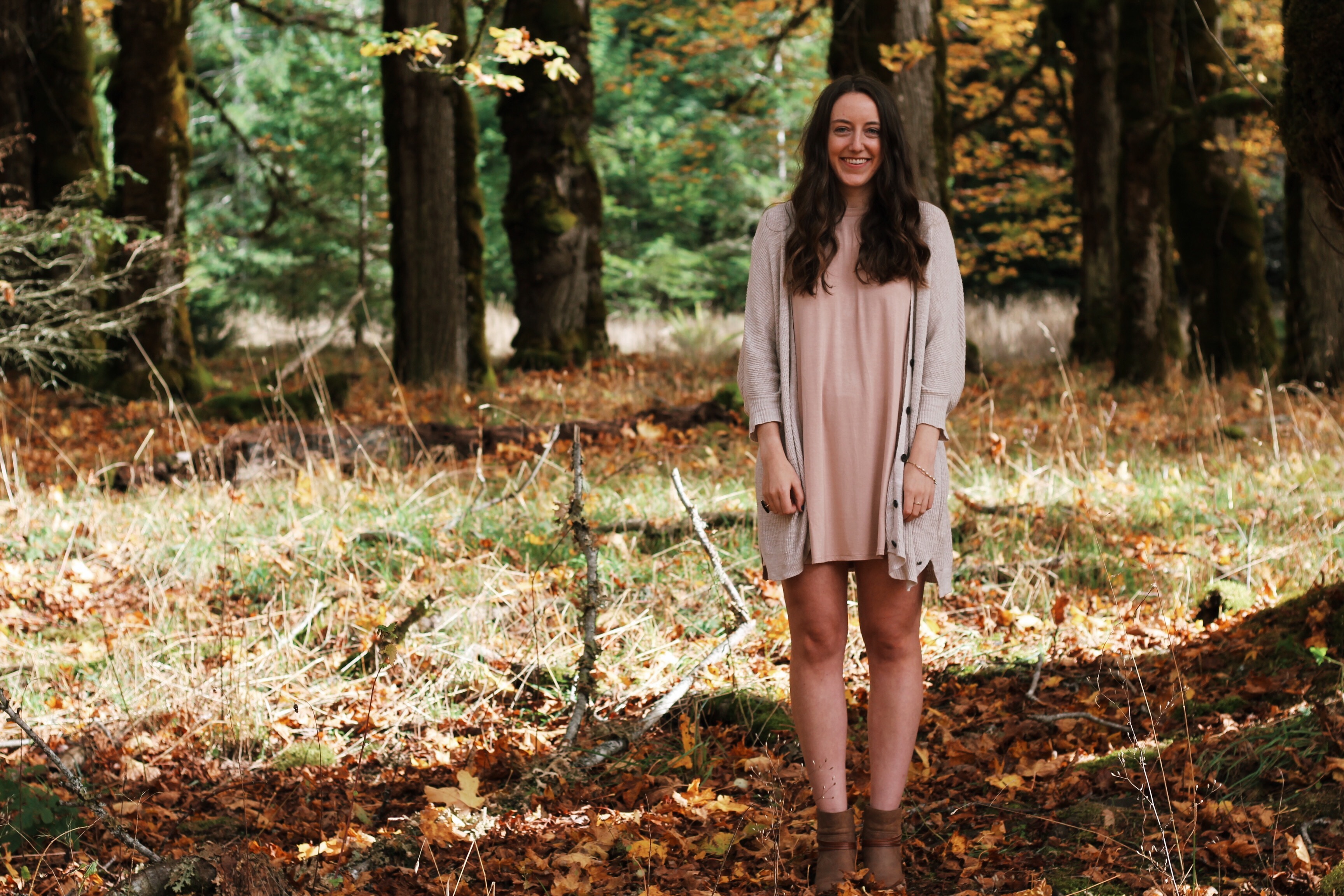 Things we know to be true: I like neutrals. I appreciate simplicity. I wear summertime clothing when I probably shouldn't. And *surprise* this look checks each of those boxes. This dress from Tobi is a beautiful pale pink color, which is basically a neutral in my book. Besides the great color, it also has a fun halter neck and a cut out on the back. Little details like that seriously just make the look for me. It also doesn't hurt that this dress has the softest material of all time. I'm not kidding you, one of my first thoughts was "wow I could totally sleep in this" it's that soft.
Doing Easy Fall Style With a Tobi Dress
Paired with a slouchy sweater and ankle boots, this entire outfit is a 10/10 on the ease of wear scale. I mean, I'd say maybe 97% of my clothing fits that bill, but I digress. Also fun fact: I tried getting a sweet shot of the boots I was wearing and ended up rocking the cankle look so that was a hard pass. Admire them (the boots not my cankles LOL) from a distance, ladies! Oh, and let's just pretend we don't know that it'll be 272 days until I can wear this dress without 17 other layers over it. PS: The blue nails are a go – I'm currently obsessed.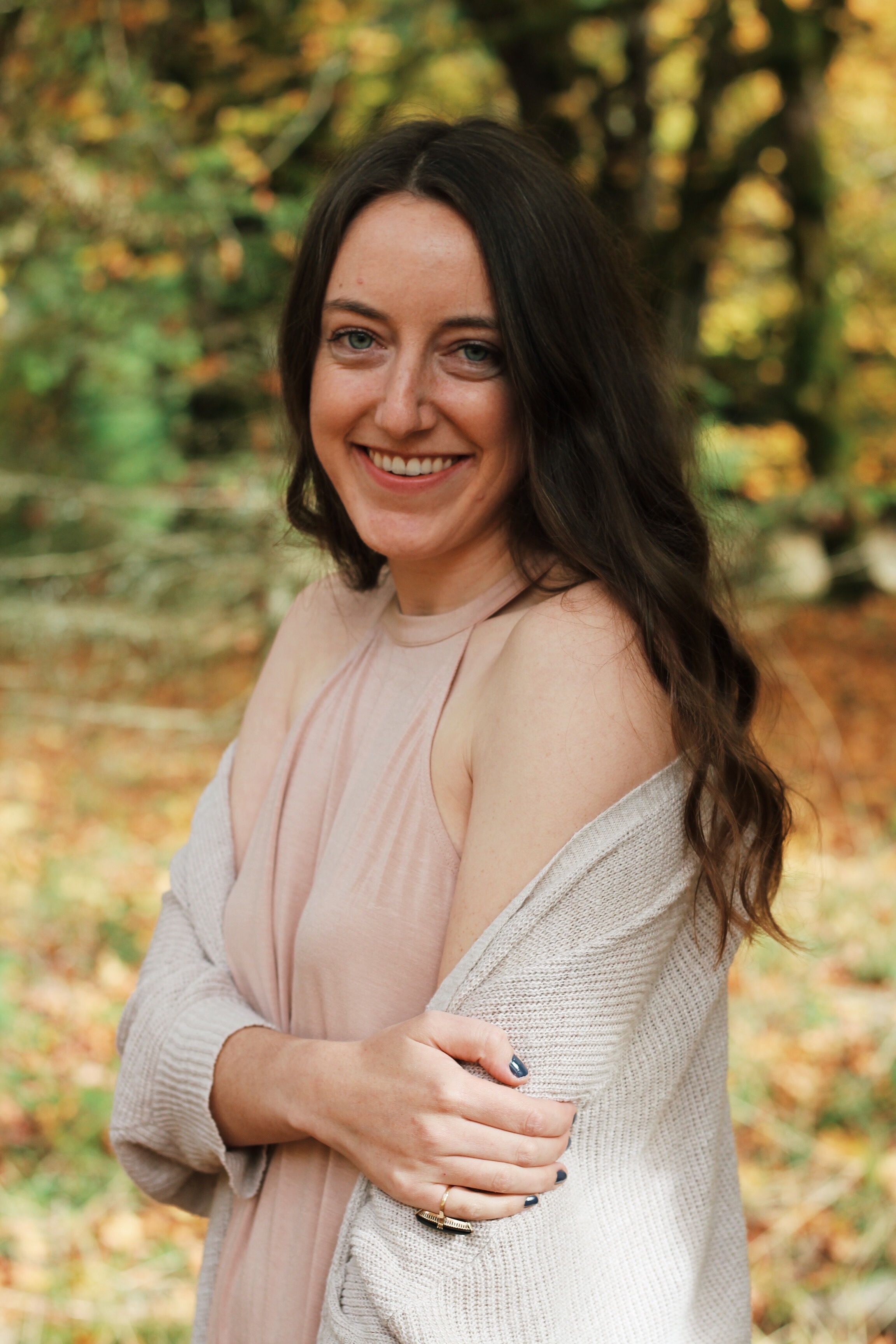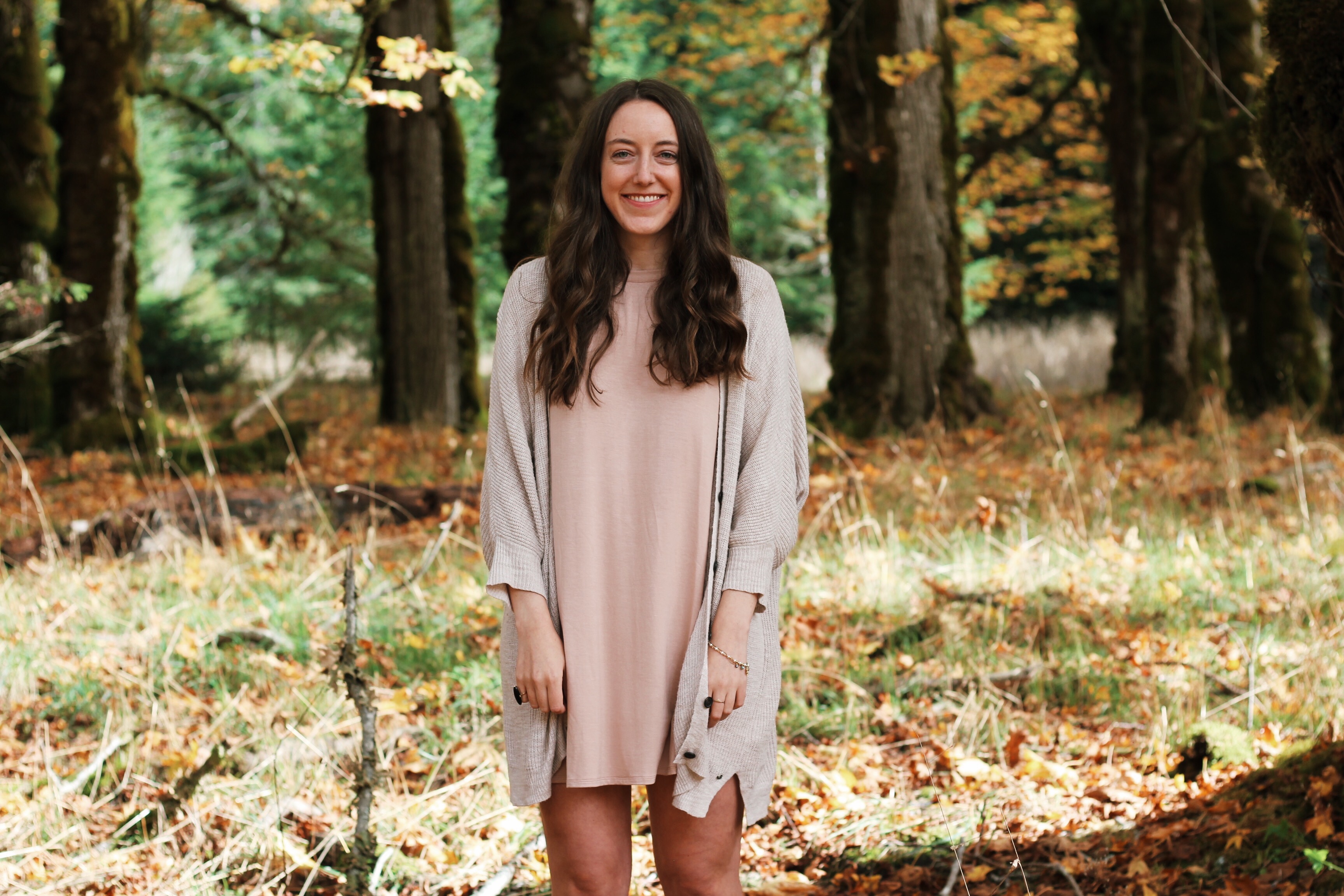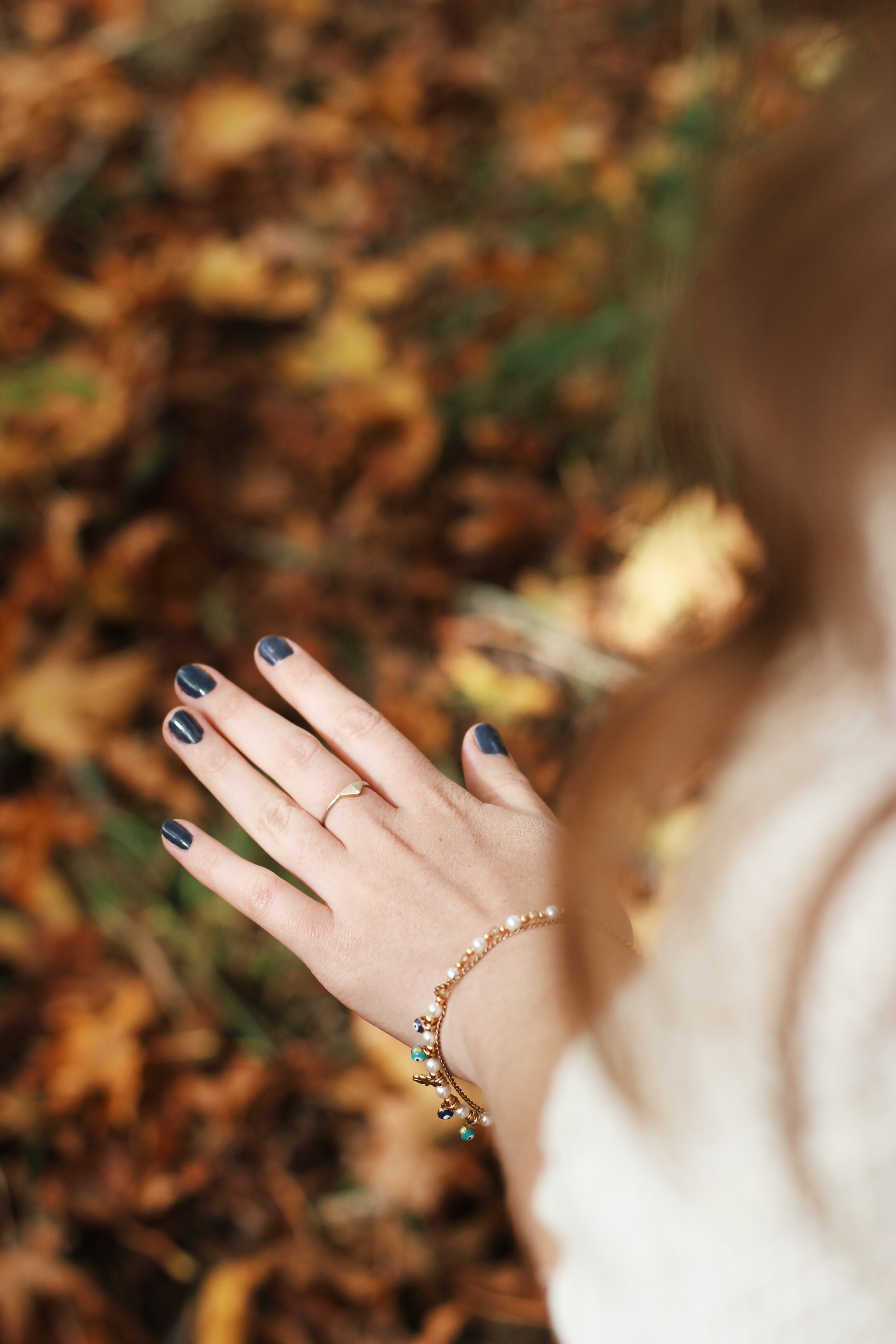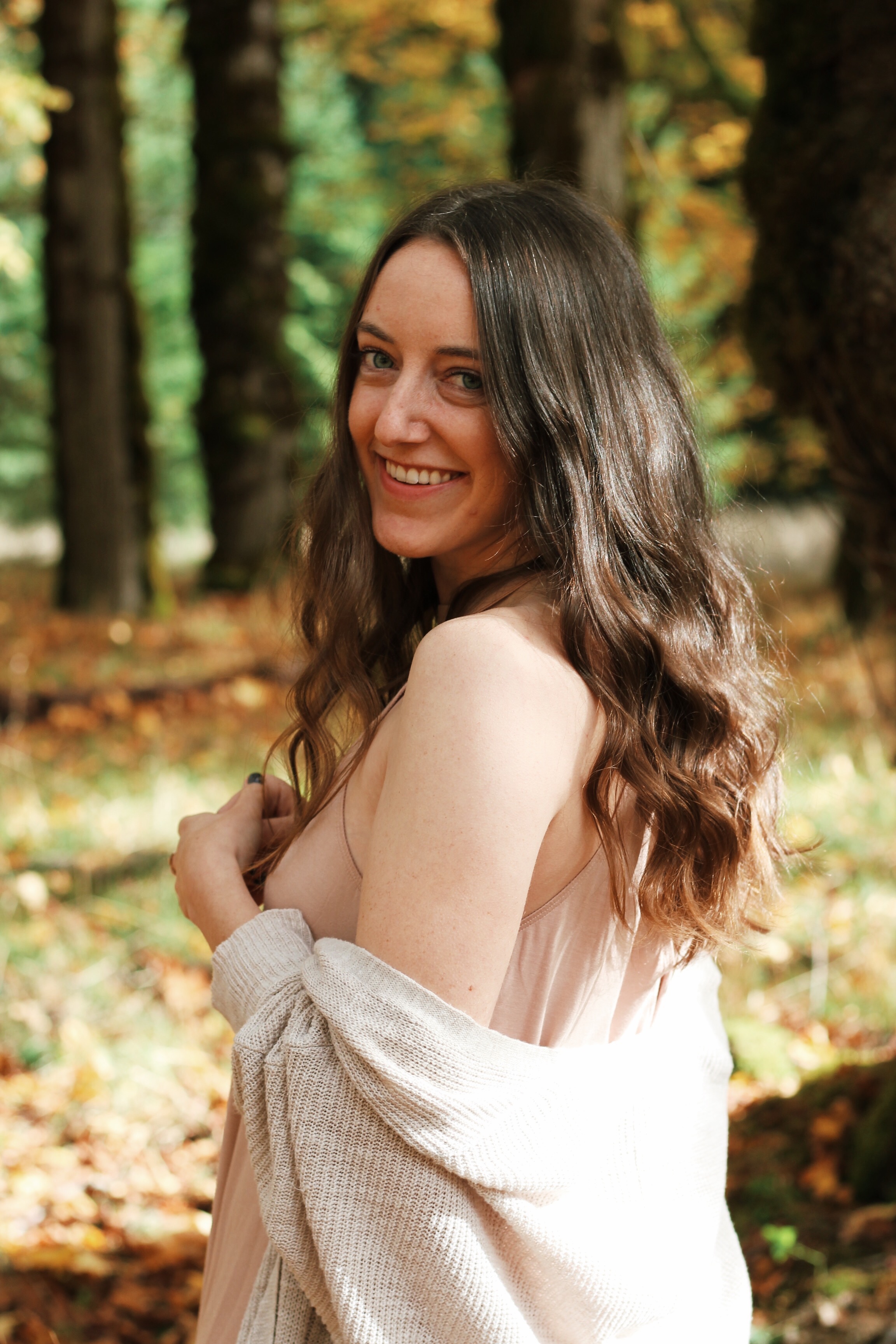 The Details
Sweater: American Eagle
Dress: c/o Tobi
Random assortment of rings and bracelets.
This post is in collaboration with Tobi. All opinions are my own (as always!).