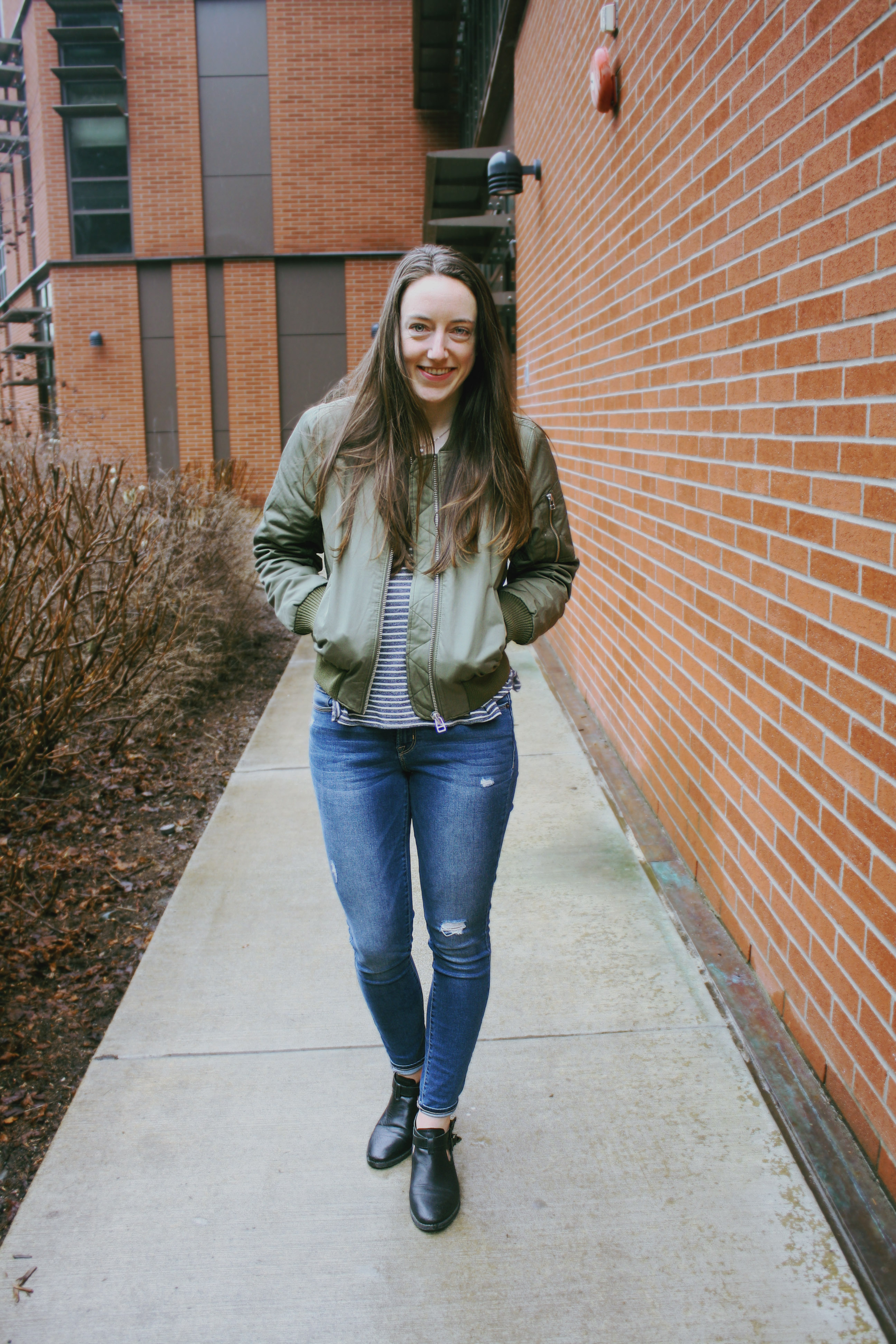 When it comes to my personal style, olive green + stripes are my THING. Because of that, this look has become a sort of go-to when I'm wanting something casual, comfortable, and yet still stylish. Simple jewelry, my favorite pair of denim, and black ankle booties finish off the outfit… 10/10 agree I will never tire of this combination. Also, it's my first attempt at styling a recent olive green bomber jacket purchase, and I'm looking forward to trying out new ways to wear it, too. For some reason owning a bomber has given me flashbacks to the ones people had in middle school. Giant fluffy faux fur hood, extreme puff, and 200% more awkward. I'd like to think, though, that I've reached the point of being marginally more cool than that. Fingers crossed! Honestly, though, I'll be wearing this look probably forever regardless of how cool (or uncool) it is. So there.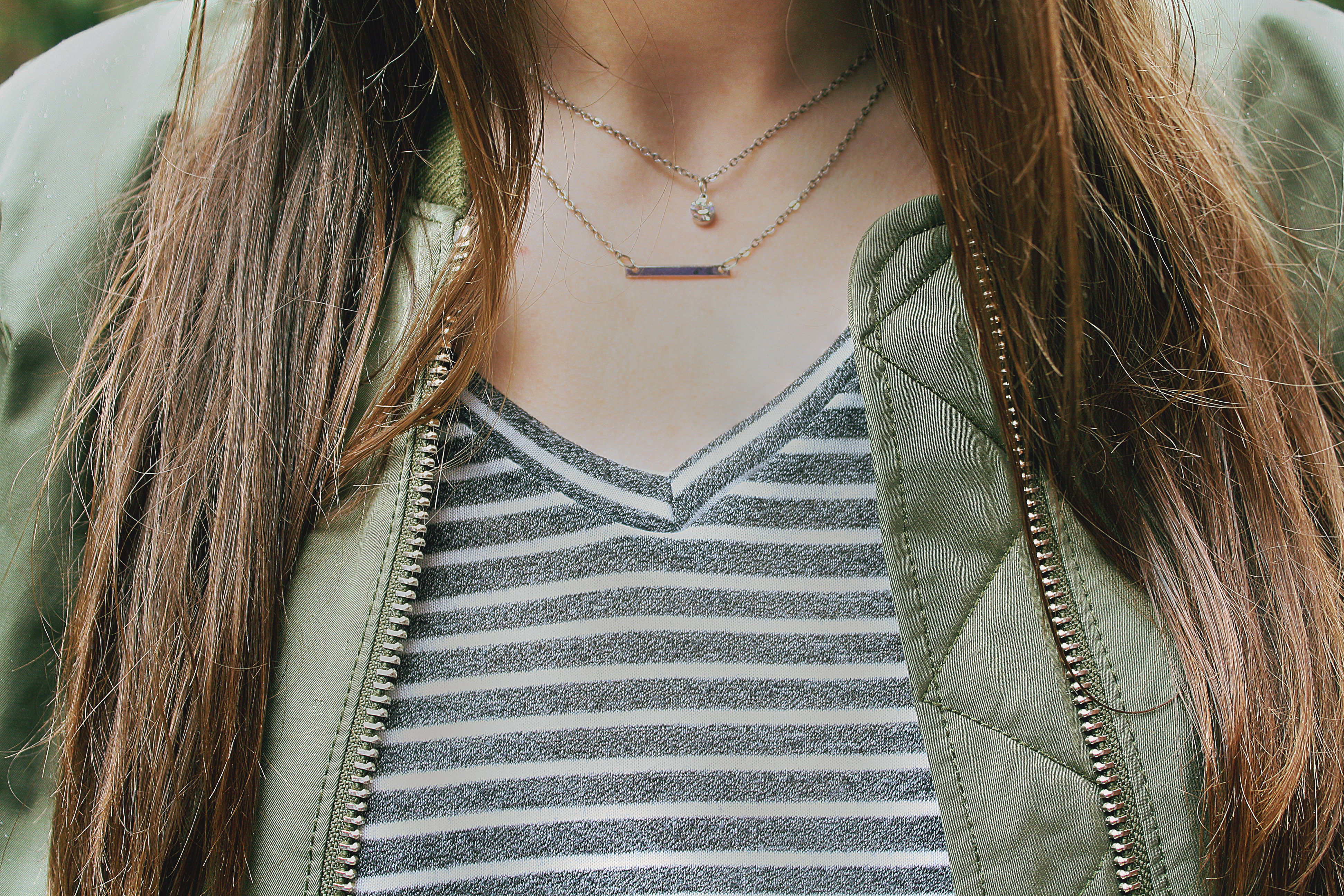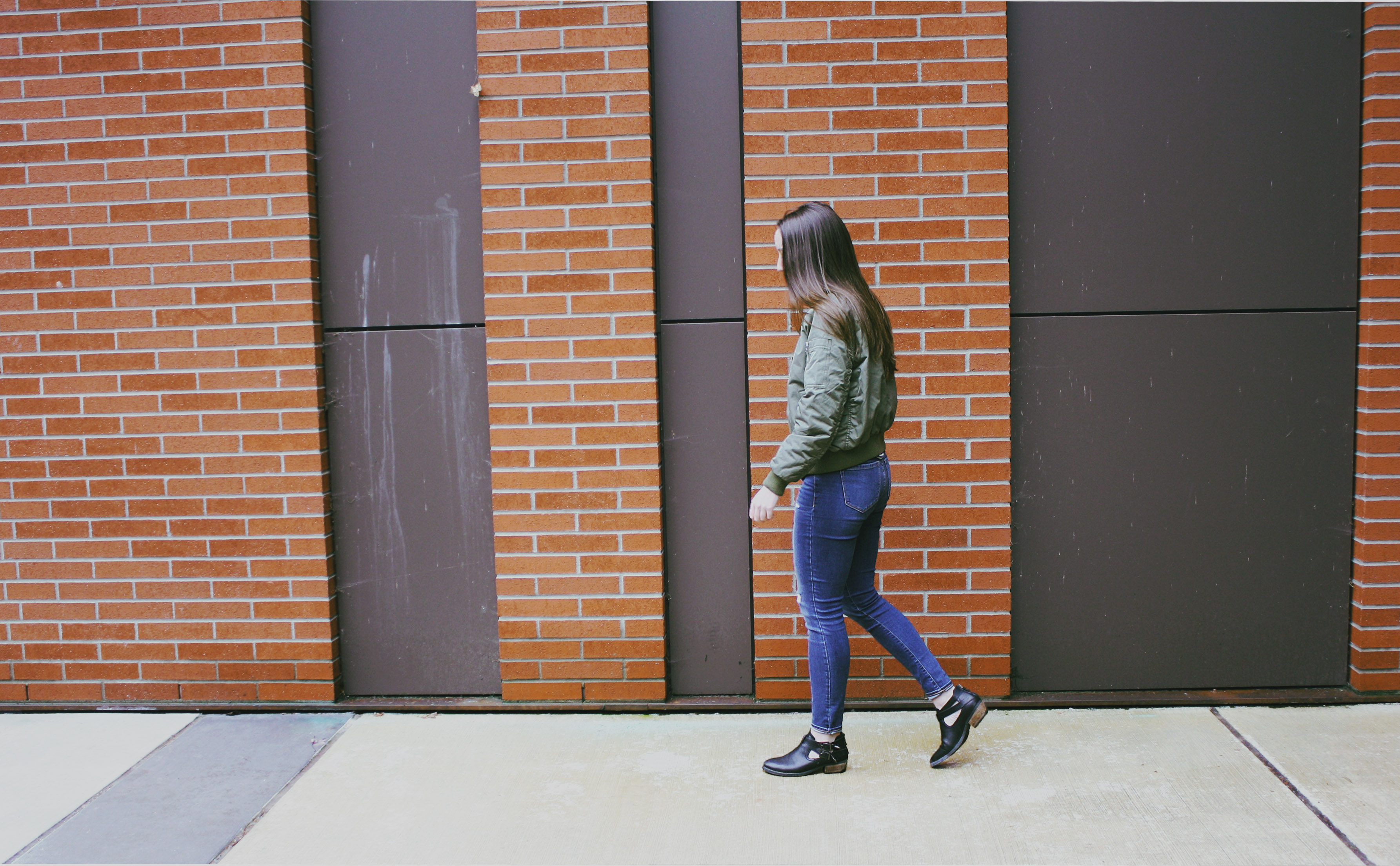 The Details
Bomber: Madewell
Shirt: Nordstrom Rack
Jeans: Old Navy
Ankle boots: DSW
One last thing, friends! I've added a "subscribe by email" option for you at the bottom of the page. If you're interested in receiving an email once a week to keep up with posts from Simply KK, be sure to sign up. As of right now, each email will have an excerpt from that week's blog posts – so you can click through on the ones you want to read most. Eventually this will turn into a "newsletter" with additional content and information on life, style, and design topics… so if that sounds rad to you, I'd love to have you join the list!