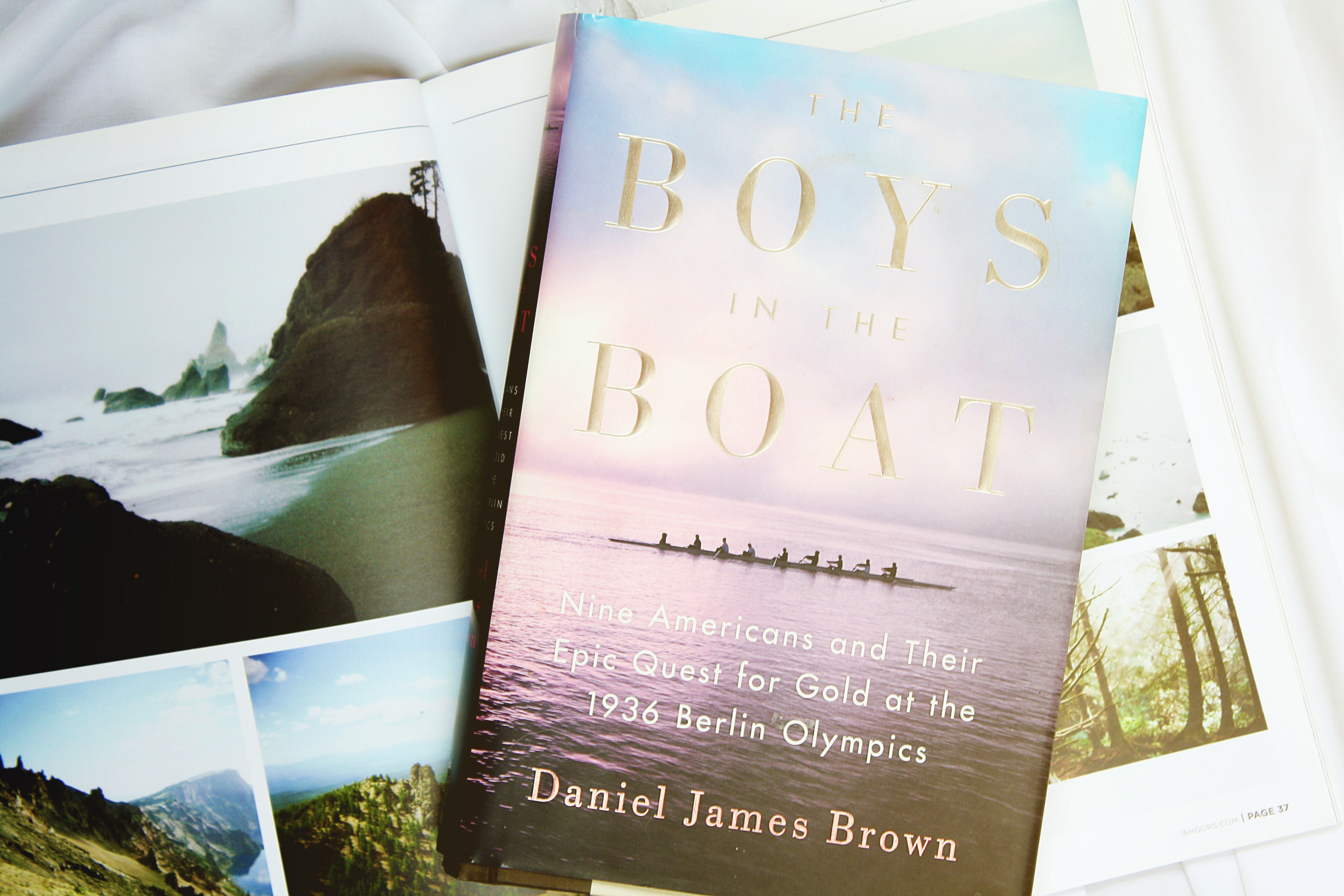 When it comes to books, I have perhaps a small obsession. I mean, there is video proof of me before I knew how to read just pretending to read stacks of books. OK, nerdy but whatever. Part of the reason I'm happy to be blogging on "Simply KK" is because it allows the space to write about and share things in addition to style and photography. Which brings us full circle, to the books. What really pushed me to write up a Winter 2017 reading list was the fact that all of my Kindle library books I put on hold (in hopes of flying through them over Christmas) literally all went off hold and onto my Kindle at the same time.
With that in mind, I bring to you (in no particular order) my Winter 2017 reading list. TBH, I had to reign myself in and just stop the list at a reasonable 6…but I will be back with more of these lists because, you know, so many good books so little time. Side note: winter doesn't technically end until more than halfway through March, so I've got some time.
1. The Boys in the Boat
(By Daniel James Brown: Non-Fiction)
Starting off the list is a book I actually just finished. That's kind of like putting a to-do list item down that you've already completed, but whatever, don't judge. I think the subtitle of the books leaves for no further explanation of the book's content: "Nine Americans and Their Epic Quest for Gold at the 1936 Berlin Olympics." As someone who honestly had no interest or knowledge of rowing beforehand, I still found the book not only interesting but informative. Basically, I thought it was going to be a long boring read and it wasn't.
2. Before the Fall
(By Noah Hawley: Fiction)
Now that I've finished "The Boys in the Boat", this one is up next. Why this one? Mostly because it was the first to arrive on my Kindle. Anyways. What I understand the gist of this one to be is this: plane crash – survivors – uncovering the mystery surrounding the crash. It's supposed to be a "thriller", but I'll let you know.
3. The Gifts of Imperfection
(By Brené Brown: Non-Fiction)
Again, the sub-title seems to give a pretty good idea of what it's about: "Let Go of Who You Think You're Supposed to Be and Embrace Who You Are." Um, yes please. I absolutely love her book Daring Greatly and have heard many positives about this one, too.
4. Me Before You
(By Jojo Moyes: Fiction )
I've been wanting to read this forever but am just now getting my hands on a copy. This was described as a heartbreakingly romantic novel (AKA I can guess how it ends) but I want to see the movie, so this has to come first.
5. The Underground Railroad
(By Colson Whitehead: Fiction )
This is a New York Times bestseller "chronicling a young slave's adventures as she makes a desperate bid for freedom in the antebellum South." I like to read a variety of genres, and historical fiction really interests me, so I'm excited to get to this one. Also, it was on Oprah's Book Club list so that's gotta count for something.

6. How to Win Friends and Influence People
(By Dale Carnegie: Non-Fiction)
Communication and leadership. Leadership and communication. Yes, and yes. This book came highly recommended and I'm looking forward to seeing what I have to learn from it.
Final Thoughts
Anyone else have some of these books on their reading list? I'm thinking about posting a list of already-read books, too, in hopes of helping you find your next great read. Let me know if that's something you're interested in, and happy reading (and happy Friday!).