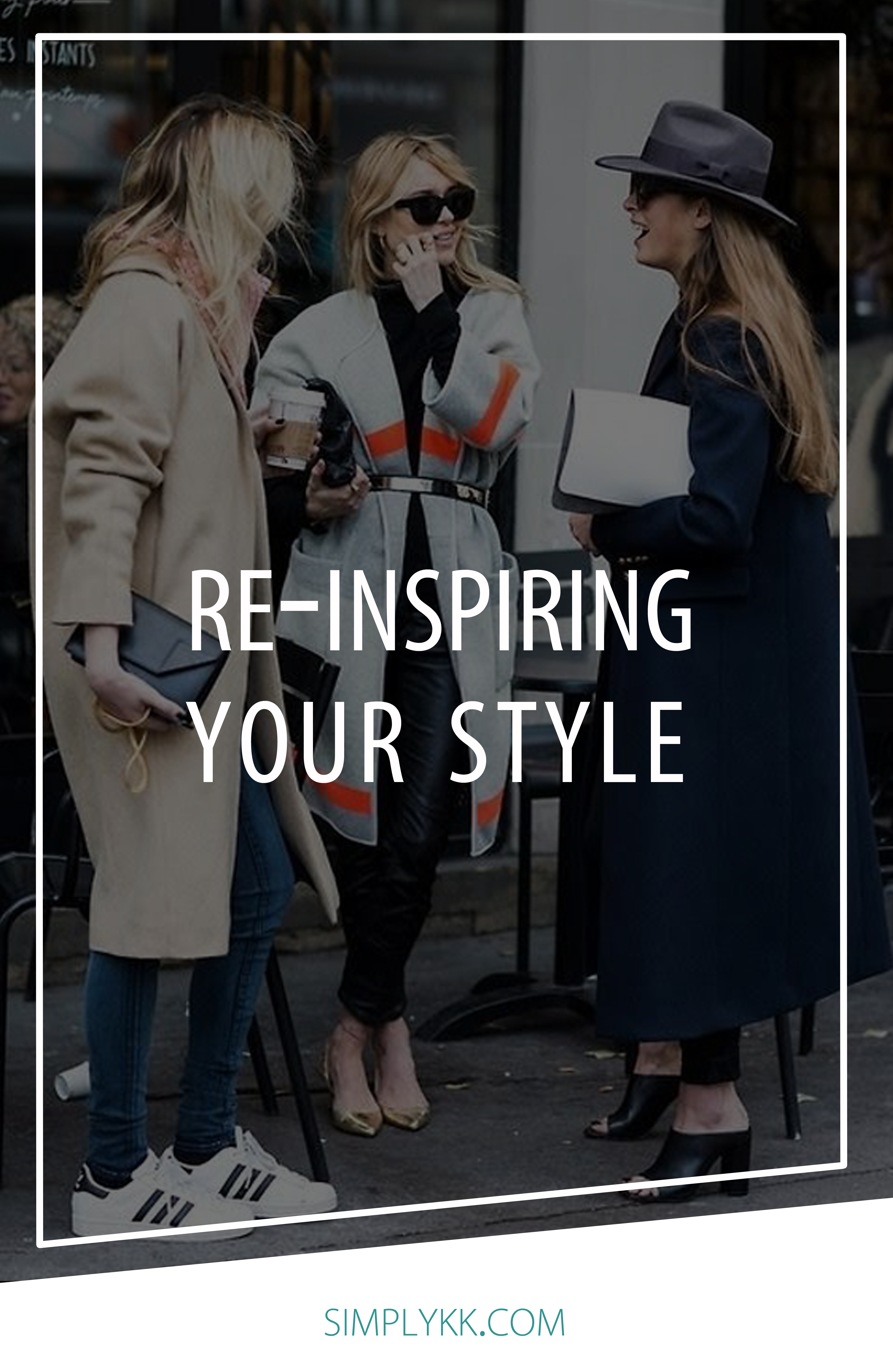 After a summer in the middle of nowhere, it's almost as though I've found myself having to go way back to the basics with my style. There I was – three months with the same few pieces of clothing, and most of it (ok fine, all of it) geared towards the outdoors and more specifically, grub life. And that's great. It was great. But then, I came home and BOOM my full wardrobe is at my disposal, wearing the same Patagonia joggers 5 days in a row isn't all good, and I've missed a whole season's worth of style inspiration. Shoot dang. I wouldn't say I've been in a rut since then – more like an exploratory period where I've been reworking my outfits, cleaning out the closet, and reminding myself of the minimal, layered, and classic looks I like. Here's some more thoughts on how to re-inspire your style.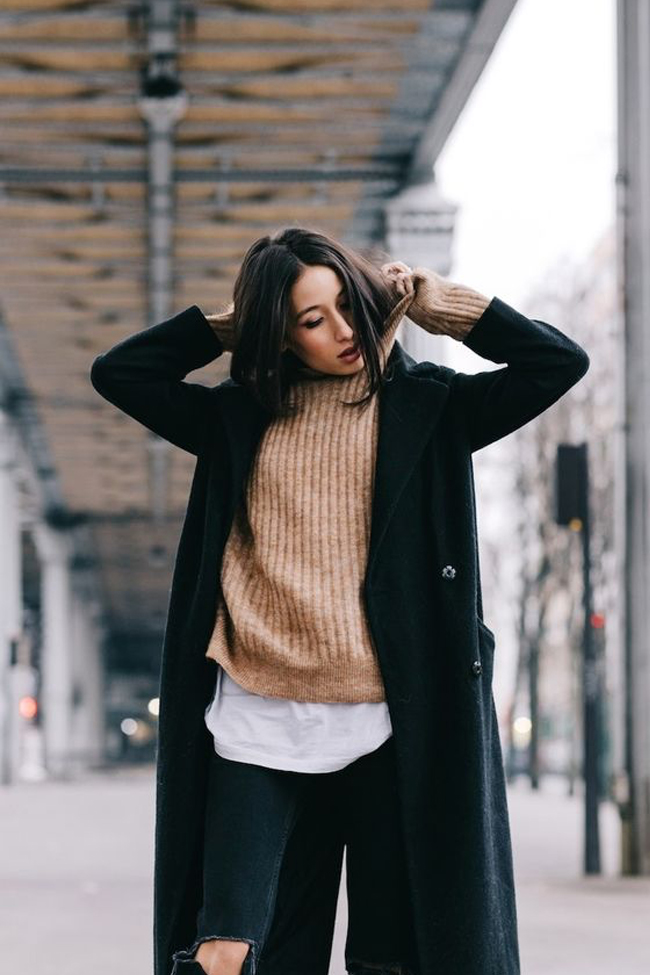 1. Seek inspiration that sparks something in you
My personal way about this, at least online, is Pinterest. Find images you love, fashion that excites you, street style that makes you go "Yes, that is so me." What's even better is that in exploring the collection of photos on Pinterest, I'm often led on little rabbit trails by following links. This typically brings about new sources of inspiration I probably wouldn't have found before. Doing so, can help me get into a better style groove, and I find myself back to being excited about fashion. Seek out the inspiration that reminds you why you wear what you wear and sparks something in you!
2. Curate your closet: just pieces you love
I mean, need I say more? It's about that time of year (maybe?) where people talk about decluttering, getting rid of unworn or used up pieces. Just do it. I'm in this current stage of curating only the items I wear and love to wear, and it makes a big difference. More and more, I realize I went three months with the same clothes and life didn't end. If I can do that, I can pare down my closet to create something minimal and reflective of me. Stick with it.
3. Try something new
If this seems contradictory to point two, just hear me out, OK? From time to time, a new piece can bring a whole new series of inspiration. As you work with the clothing you have and the new addition to try and figure out a range of looks, your creative mind starts turning (at least mine does). Suddenly that one piece turns into 7 outfits and the idea of style and expression through fashion excites you again.
I mean, don't go out and buy a bunch of random clothes just in the hopes of re-inspiring your style – but a new, particularly unusual (for you) piece may be a fun addition that kickstarts the inspiration process. Additionally, something new could include a new way of pairing pieces together, or utilizing your sisters (roommates, moms, you get the idea) closet for something new to you. So, new is what you make it, friends.
4. Enjoy the process
Well, yeah. At the end of the day fashion is fashion, your style is your style, and it's something that should be fun. Whether you're actually in a style rut, or just trying to get back to your basics, enjoy the process. Style shouldn't be something you're ever supposed to stress about, so seriously, don't take yourself too seriously.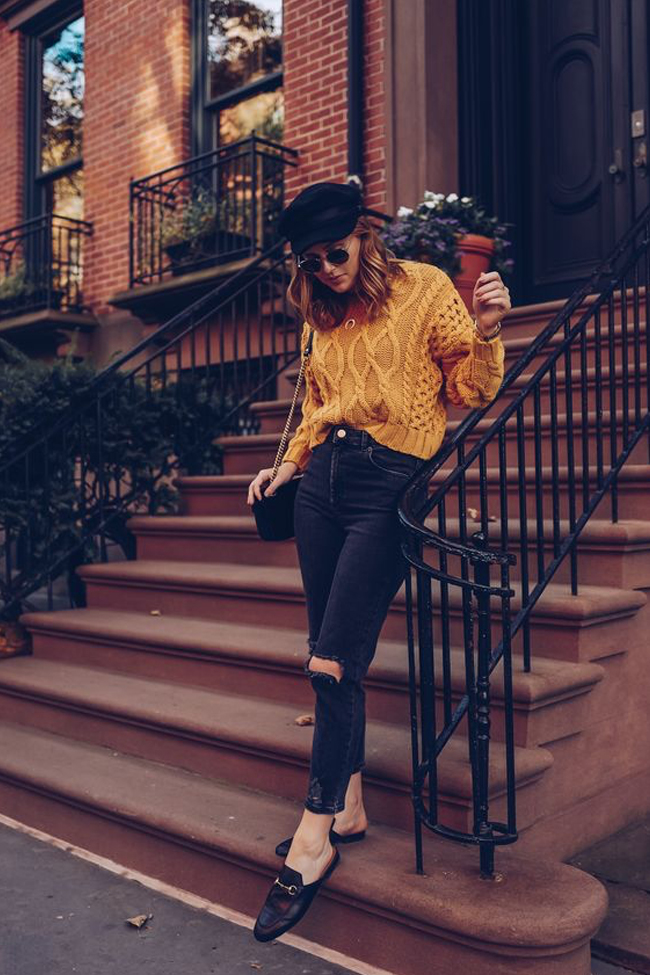 The Details
SaveSaveSaveSave