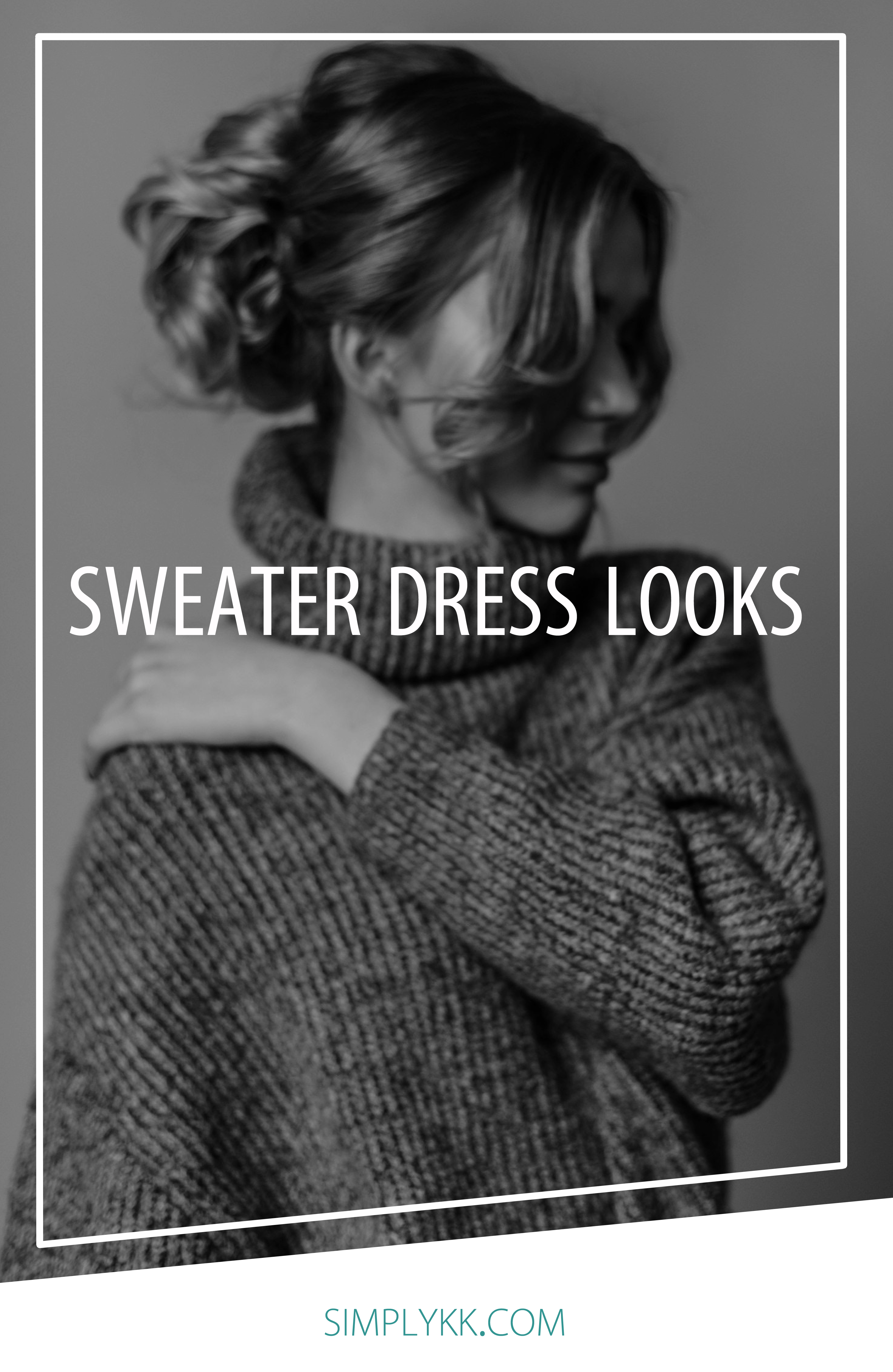 It's winter. It's cold (unless you're in a warm state… I'm looking specifically at you AZ and CA). It's dark. I mean, honestly, the sun rises around 8:00AM here in the PNW and is done-zo by 4:00PM. It's absurd. Enter the sweater dress. It doesn't require much thought on those early mornings, is cozy by any standard, and will work with you all season, regardless of the occasion. Let's go.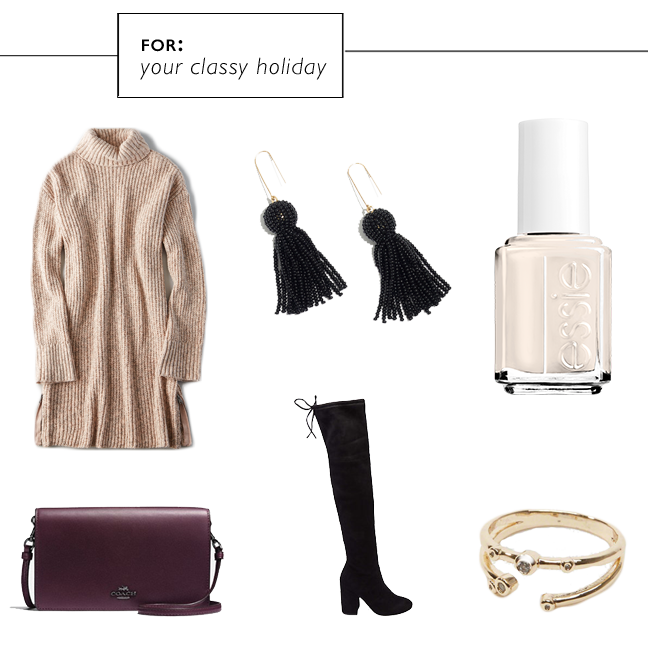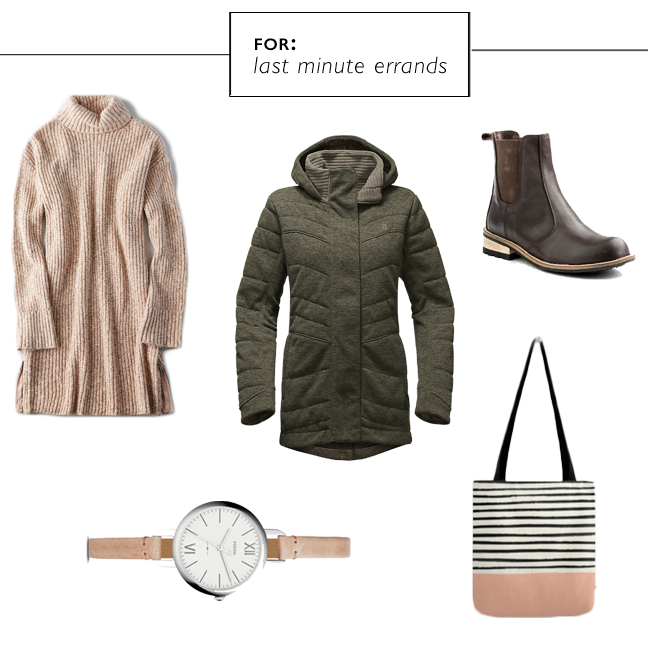 Your Classy Holiday
Sweater, bag, boots, earrings, nail polish, ring
Simple. Stylish. Easy to put together. Yes x 3. This look is not overly fancy but it would be perfect for your classy holiday event. I love the look of  black and gold/beige pieces paired with a rich plum colored bag; it's a fun spot of color in an otherwise neutral look.
Last Minute Errands
Sweater, coat, boots, watch, tote
Running around like a mad woman this week finishing things up? I mean, I hope for your sake you're not… but if you are, I've got the outfit inspiration for you. Pair the sweater dress with comfy, pull-on boots, an easy to grab tote, and a watch (because, you know, you have to keep track of the time) and you're good to go.
Something In Between
Sweater, lipstick, mules, earrings, jacket
You know – for those "Am I supposed to dress up for this, or is it casual?" moments. It's not quite fancy but it also isn't your average weekend attire. The solution lies in two things: mules, and lipstick. I mean, maybe there's more, but when it comes down to it, those two things solve your problem. Lipstick can take a look from errands vibe to the "something in between" vibe just like that. And mules? The perfect shoe that is just as confused as you are about whether to dress up or not. Is it fancy? Is it super casual? I don't know, it's a mule.
So there you go.
One sweater dress. Three looks. All season long. Well, we'll see how I feel come February but I have a hunch that I will not get over these looks anytime soon.
SaveSaveSaveSaveSaveSaveSaveSave
SaveSave