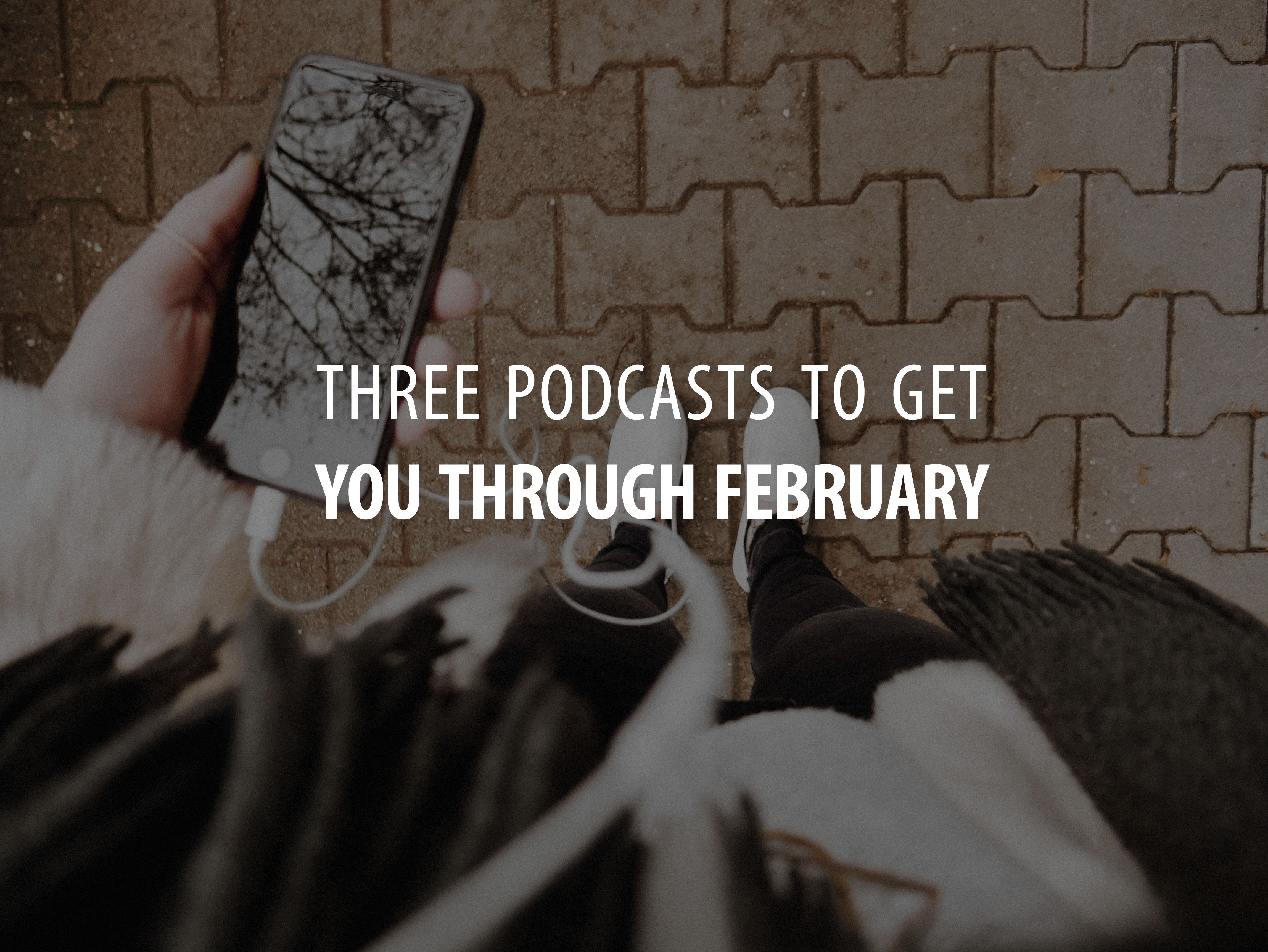 Fun fact: when I was little I made a podcast (technically I called it a radio show but you get the idea) on Garage Band. With Garage Band, if you know you know. It was a pointless podcast unless you cared about updates on my own soccer games or local weather, but I still enjoyed it. I even thought about contacting a company like Lower Street to get some help with my content! I quickly realized my podcasts weren't very good and I stopped recording them. Call me ~progressive~, but I'm just going to draw a line between starting that podcast and having a really big love of podcasts now as a listener.
What I appreciate about podcasts, besides the obvious entertainment or informational value, is that I can take them with me. Long drive? I'm definitely playing some Technology Podcasts so I don't get bored. Out for a walk by myself? Listening to a fashion podcast can be both relaxing and productive. Cooking dinner and trying to focus on the food I'm making? Perfect for a podcast. It is also great that I can use websites such as Likewise to find a good one that I can listen to at any time. With January just about over, and what feels like 192 days of winter ahead, here are three podcasts to get you through February.
The Three Podcasts
IF YOU are interested in health but tired of diet culture BS
LISTEN TO Food Psyche
BECAUSE there's enough media out there peddling diet culture to us. Try something different – a podcast that focuses on intuitive eating, health at every size, and actually making peace with food. As with all of these podcasts, I don't always agree with every opinion or idea, but I can guarantee this: you will be refreshed by these conversations with health and psychology professionals, among others, who share their own experiences and call out diet culture for what it really is (life sucking, joy thief, the list could go on.)
PERFECT FOR walks by yourself
IF YOU are the type to always ask questions
LISTEN TO Freakanomics
BECAUSE with a tagline like "discover the hidden side of everything", you are bound to find something that will interest you. Some titles to spark your interest include "Should America Be Run By…Trader Joe's?", "The Economics of Sleep", and "Should Kids Pay Back Their Parents for Raising Them?" Each episodes is approached with both insight and knowledge, and a whole lot of humor.
PERFECT FOR long car rides and road trips
IF YOU are up on current events
LISTEN TO Caliphate
BECAUSE it's a fascinating look into the Islamic State. Rukmini Callimachi, the New York Times' foreign correspondent (she covers terrorism) who is the voice of this podcast, takes us through ten episodes that give an inside look at ISIS – both from those who were a part of it and those who felt its direct impact. Let me say it again: fascinating. I should note, though, that some episodes are pretty intense with the violence they describe.
PERFECT FOR cooking dinner at home

Bonus Speed Round
With a bajillion (official count) podcasts out there, it's sort of hard to stop at just three. Here are a few more for you to try out – they're ones I either want to check out myself, love but are already so talked about, or shows where I've only heard a few episodes. With that in mind, speed round ready GO.
Serial An investigative series, with each season being a new topic. Not a new podcast, but season 3 is fairly recent. 100% recommend. 1,000%, even.
The Minimalists Discusses minimalism as more than just getting rid of all possessions, and they cover a pretty wide range of topics (using social media intentionally, simple living, and yes, all of that clutter clearing).
The Dirtbag Diaries What with this whole "hiking the PCT thing", I just had to. I've listened to episodes here and there, and they always provide stories of adventure outdoors (both serious and hilarious).
Oprah's SuperSoul Conversations This one falls into the "heard so much about it but never listened" category. Probably won't agree with every guest, but when do you ever? I'm intrigued by the wide variety of people she speaks to!
The Albert Tate Podcast When I lived in California, I attended the church where Albert Tate is a pastor. His new podcast speaks with a new guest each episode, and is themed to this idea of moments: the ones that "have shaped you, altered the course of your life, developed your faith, and ultimately transformed you into the person you are today."
Any podcasts that you absolutely recommend? Let me know your favorites!
The Details