Self care is sort of a buzzword these days, and I'm not mad about it. I find it important to be in tune with myself and what I need to be healthy in the holistic, big picture sense. Often, though, the phrase self care seems to cater only to sensory self care (face mask, lighting a candle, etc). While there's nothing wrong with the fancy, treat yo' self moments of self care, I'd like to argue that we can, and should, have a broader take on the subject.
Sometimes practicing self care looks like following through on what feels hard in the moment… because it contributes to my mental/emotional/physical health. Sometimes self care is completing mundane tasks or to-do's… putting away the dishes and making my bed because having a clean space is a kindness to myself. Self care could be redefined as actions taken in the every day – sometimes action that add something to one's routine, sometimes actions that take something out. This is by no means an exhaustive list of routines and rituals that work for me, but I'm hoping that sharing 5 self care habits that have made a difference for me can help inspire you.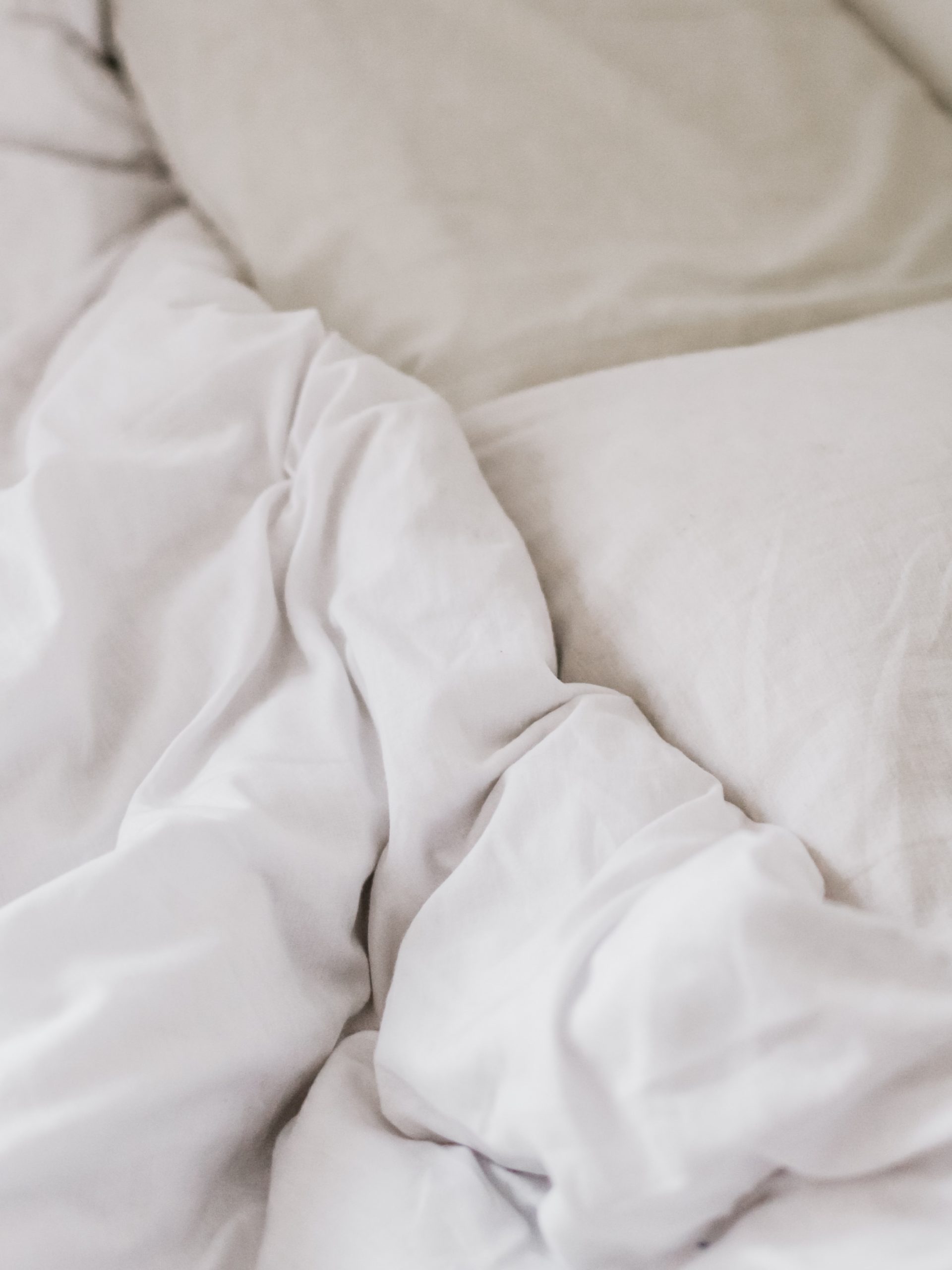 1. No screens in bed.
This one has been a work in progress, but I've finally gotten to a good place with this habit. And to get here, I had to go cold turkey. No computer and no phone while I am in bed, period. I'm not perfect – sometimes I find myself shooting off a last text at night that I really wanted to respond to earlier. But setting the precedent of no screens actually holds me accountable.
The thing is, it's equally about the blue light right before bed, or upon waking up, as it is the absolute black hole that it can become. Laying in bed on my phone or computer became a time suck. A waste of time. And the reality is, that didn't sit well with me. I can't claim to not have time for things I hold as much more valuable if I was wasting precious minutes (an hour? hours? when did it stop) scrolling or watching or searching.
So, before falling asleep, when I am in bed at night, I can read or write or sing kumbaya but I cannot be on my phone. This helps with getting an amount of sleep that I can truly function and thrive off of, too. In the morning, no screens in bed means I create time for morning pages, and little morning rituals that start my day off positively. This self care habit has made a big difference for me. I believe I sleep better, and my time is put towards what actually matters to me. Sure, I still get stuck every once in a while on a mindless scroll. But by keeping to the habit of no screens in bed, I find myself much more conscious of when that does happen.
2. Writing morning pages.
Related to the no screens in bed habit: writing first thing in the morning. It's like waking up and word vomiting onto the pages. This self care has brought a sense of consistency to both my writing and my mornings as a whole. In the midst of working on more structured writing, it feels good to have this stream of consciousness writing down before my day even begins. The whole idea behind morning pages is to get everything you're thinking and feeling and processing – minor, major, petty, life-changing, you get the idea – onto the page so that you can begin your day without the heaviness of all of those thoughts weighing down on you. In that regard, it's been a wonderful form of emotional self care that has truly made a difference.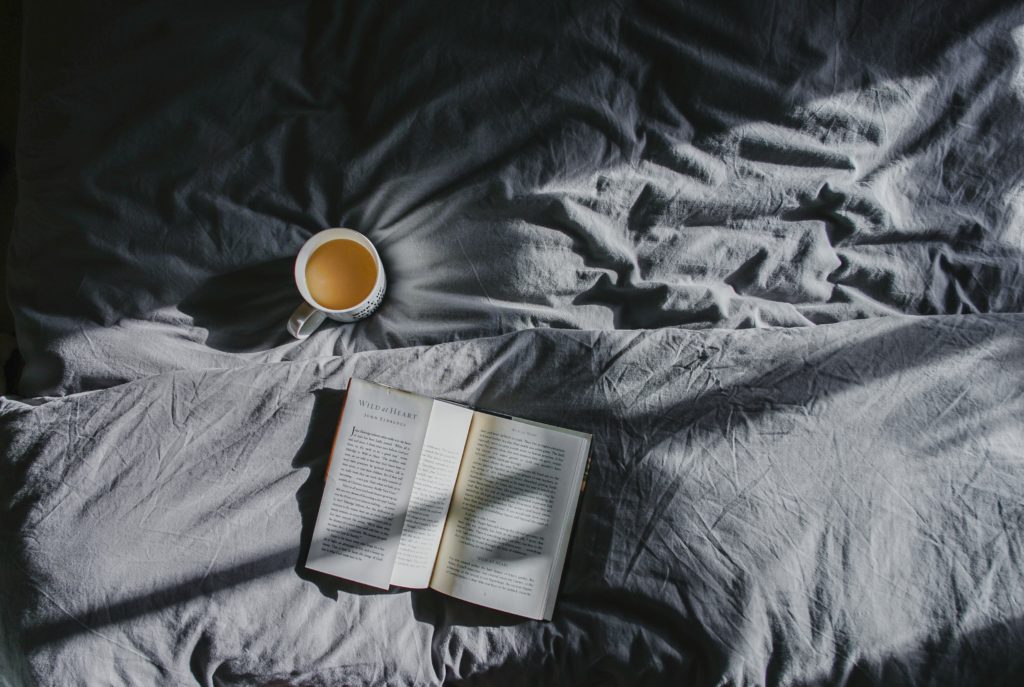 3. Cutting back on my caffeine intake.
It started with the realization I could not have more than one cup of coffee in a day. I'd sort of known this for a while, but working as a barista this past year really drove the point home. So much caffeine, so little time! I find that when I am drinking too much caffeine, I feel equally jittery and hyped up, and also like I could have a heart attack at any second. I'm not trying to be ~dramatic~ , I think I'm just really sensitive to caffeine. It also usually impacts the quality of sleep I get at night. Instead, I would maybe even prefer to have a glass of wine, given that there are so many out there to try; they even come in cans now! So rather than have a cup of coffee in the evening, I might just pick a SHE CAN from the collection here –https://www.mcbridesisters.com/SHE-CAN – and pour myself a glass to wind down for the day.
What does this mean for my caffeine intake? At the the end of 2019 and now beginning 2020, I decided to only drink coffee on what amounts to alternating days. I'm not dependent on coffee to wake me up in the morning, or pick me up in the afternoon (coffee being the main source of caffeine intake in my life). I'm also not legalistic about it, but once the habit forms, it forms. Having coffee on alternating days feels normal. This is a physical type of self care. Subtracting something from my routine ultimately adds more to my life. Ya follow?
4. Intentionally connecting with friends.
A lot of self care seems to center around what we do for ourselves, alone. Which, duh, but I have found that personally, a type of emotional and social self care is to be intentional in connecting with others. Being both independent and an introvert, I'm very comfortable doing my own thing. Yet, I also recognize a difference when I'm around those close relationships that fill me up, whether that's over a dinner or a two hour phone call or a weekend spent visiting out of town friends.
It might look different every time, but it's a self care habit I've been more aware of as I try to be mindful of reaching out to connect. Creating space – intentional, purposeful space – to call or video chat or reach out to friends – is a habit (ok, routine) that, while I'm not always great at, is a form of self care that makes a big difference. I could even create this space by sending them something like a gift box from UnboxMe to show them I'm thinking of them and open up that communication.
5. Practicing mindful movement.
Coming back from the Pacific Crest Trail, I felt very out of touch with mindful movement. I'd spent hundreds of miles walking, even when my body didn't feel like it. Then, I was home and I didn't have to walk. My body didn't want to walk anymore. And yet, I wanted to remain strong. I wanted to not fall into a season without exercise, knowing I always feel healthiest physically, mentally, and emotionally, when I am practicing some sort of movement.
The physical self care habit of not only moving daily, but focusing on mindful movement, has made a difference for me. Often, this means a challenging strength or interval workout, or a run. That's what I enjoy doing, exercise I look forward to. Sometimes, though, I can feel how tired my body is, and honor that by still moving, but choosing movement that is healing and low impact. A walk, or yoga, or stretching, for example. Rest is important, and moving my body is important, and I find that practicing mindful movement – although always a work in progress – is a critical piece in combining the two.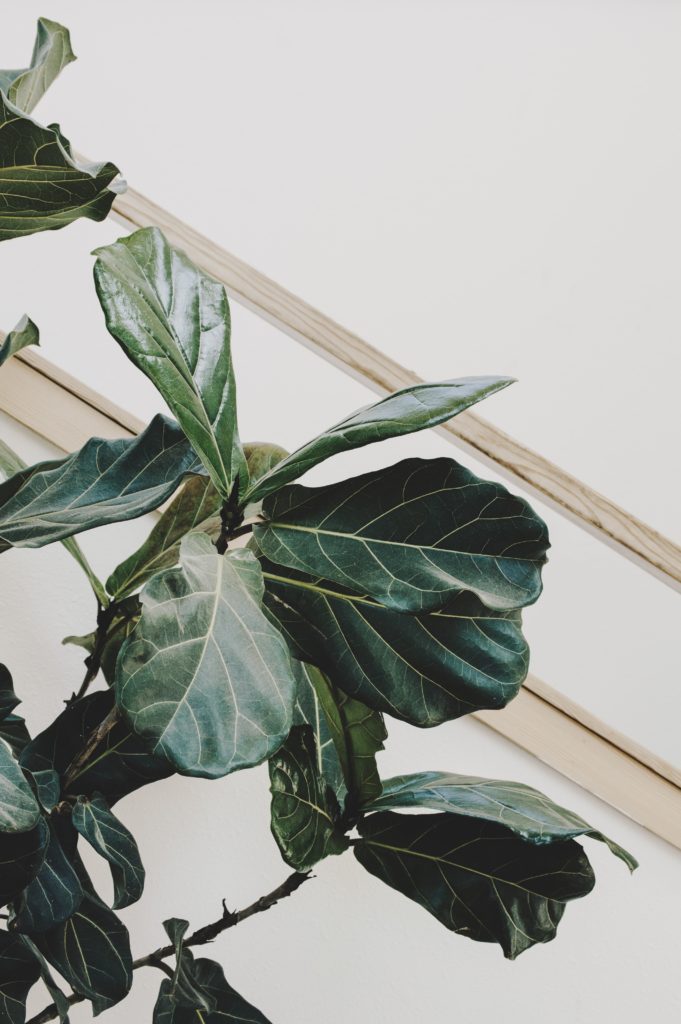 Other self care habits that help:
Having a consistent night routine.
Making my bed each morning.
Keeping track of my plans in a planner so I don't overextend myself.
More stretching/foam rolling for overall physical wellness.
Setting time limits on apps & social media.
Returning to single tasking, focusing on what's at hand.
Face mask. I had to say it.
Keep taking care of yourself, y'all! What self care habits have made a difference for you?