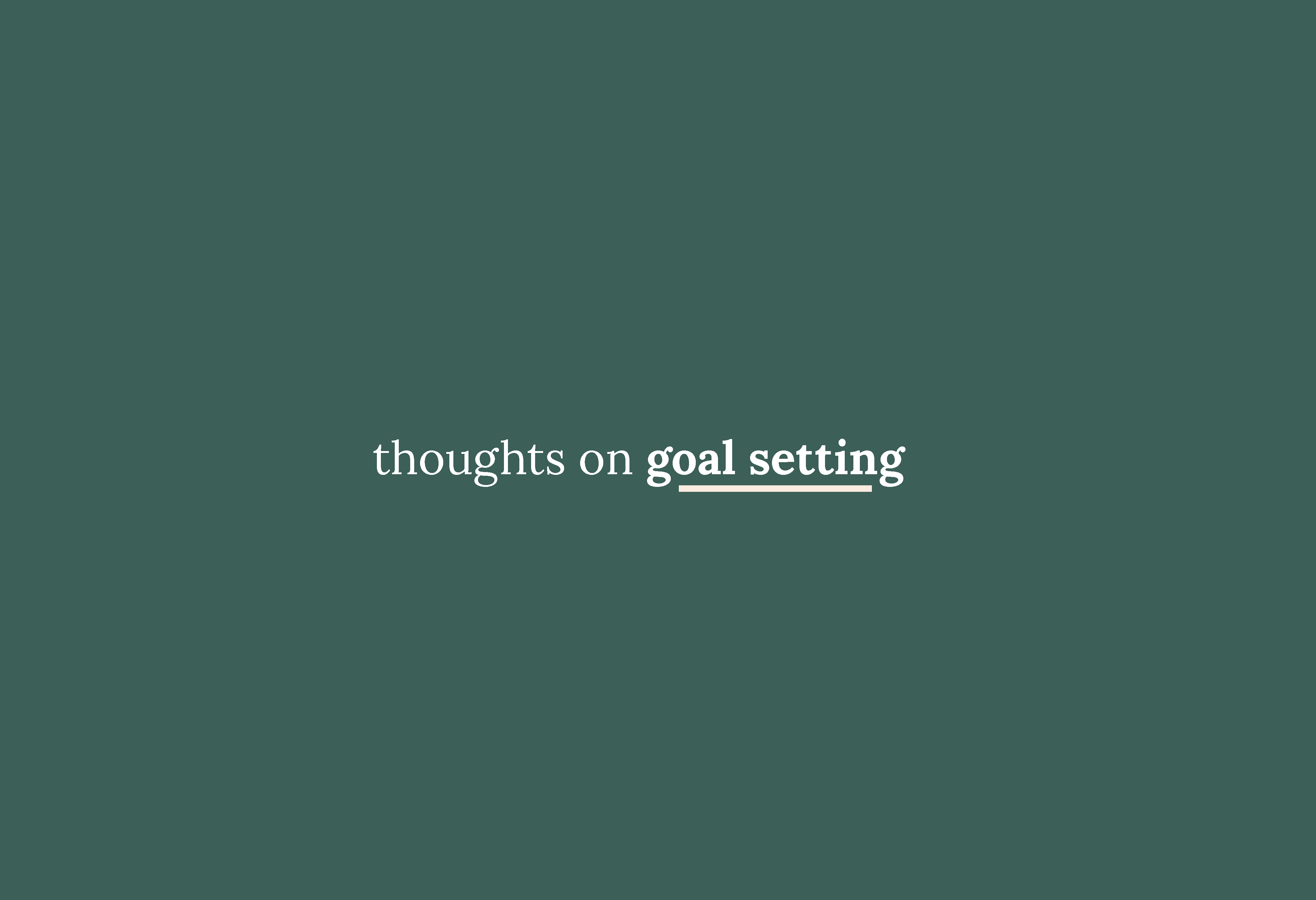 With February now underway, I recently took some time to revisit the goals I made at the start of 2020, and think over what steps I can take in this new month to work toward them. Doing so got me thinking about goals and resolutions. Why we set them, when we set them, what the difference is between the two, and why, once February hits, everything seems to hit a wall. Maybe, I've realized, February is actually a really good month to be thinking of this. Goal setting one month into the new year? I've got some thoughts.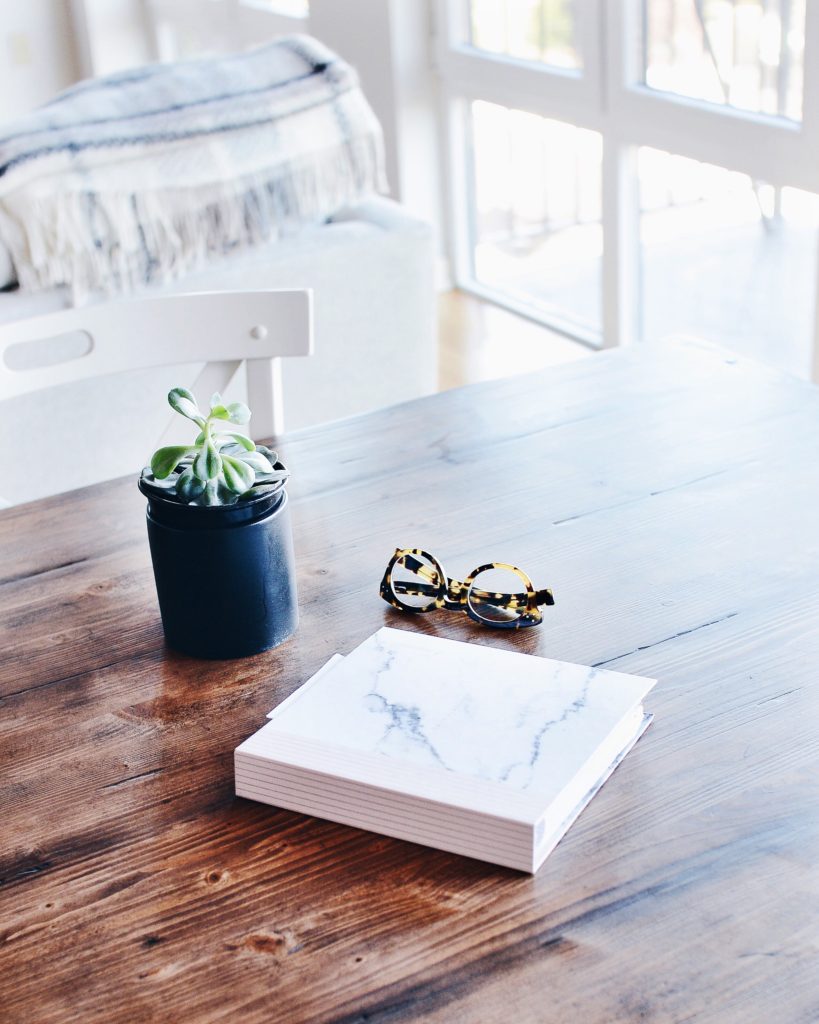 January both lasts forever and flies by.
The month was like a weird time warp for me. In the middle of it, January feels like an eternal slog. Post holiday blues meet gray rainy days, and it's…less than inspiring. Really, just making it through the month without any major mishaps should be celebrated. And yet, I look back at the month and can't believe it's already well in the past. Where did it go?! Thinking of how time feels different in January – between Christmas break ending and the New Year celebrations and holidays and the crash after the holidays – I'm realizing that setting new goals (or adjusting what I already set) a month into the year is a positive thing. I'm a little more steadied, a little more into my rhythms and routines, and ready to re-focus after the never-ending, over in the blink of an eye month of January. Because, on that note…
Now is as good a time as ever.
Right?! I am all for (and I mean ALL FOR) using the first month of a brand new year to set goals. I savor that fresh start feeling and truly get excited about planning and dreaming for the year ahead. But…sometimes what is lost in the noise of a collective new beginning is the truth that goal setting, hoping, dreaming, vision casting, does not have to be confined to a single day, or month. In fact, it should not be confined to a single event.
Every day is a chance to start, and restart, and begin anew. I do a complete disservice to myself when I set goals and then just, you know, never revisit them, or miss setting them in the first place and tell myself I'll set that goal next week, or next month, or next year. Now, truly, is as good a time as ever. Yes, right now. Today.
Goal setting is not all or nothing.
And, in the same vein is this all or nothing approach to goal setting. As I checked in on my goals, I was reminded that things start to go wrong when this becomes the mentality. It's a way of thinking that says if one piece of our goal fails, or falls short, turning out in ways different than expected, then the whole thing should be scrapped. I, however, disagree. When goals are not met, or don't pan out, it doesn't have to be framed as a failure. Instead, it's an opportunity to get into the "why" of the matter.
Why did xyz not happen? Did I create enough space in each day to work toward that goal? Did I set myself up for success? Did I create enough space to work toward that goal and find it's not what I actually want to be working toward? That's fine! That's great, even. What a gift to know now rather than later that you need to shift your focus, or that you want to keep the same goal but approach it from a different angle.
Using each month to check in on goals, or make goals, period, is a way to dig into all of those questions above. Sometimes goals need to be changed, sometimes they need to be dropped or aimed higher. I find that when I am honest with myself in asking what worked, and what didn't work, my goals become more well defined, true to what I really want to be putting my time and efforts towards.
Goals do not equal worth.
Here's the thing: sometimes I think we choose resolutions over goals in January because once February hits, it's easier to brush off failed resolutions than it is to look our sidetracked goals in the eyes. That being said, I think it's important to remember that the goals we set, or reach, or fall short of, are not equal to our worth as people. Let's practice kindness with ourselves.
I've been learning and growing in this area. In the ability to reframe things, and focus instead on how I can learn, grow, and move forward when the goals I set don't come into fruition as expected. Even when goals do pan out exactly (ok, mostly) as planned, I don't want them alone to become the reigning metric of personal success. Plus, maybe the truth is that I don't need to use goals to completely overhaul my life. Maybe in the end it's just as much about the little, daily, perhaps largely unnoticed, goals and habits I create as it is about the goals that rock the boat.
Final Thoughts
Ok, at this point I've written the word goals so many times I'm convinced I'm spelling it wrong. So, goal setting one month into the year. Any thoughts on it or your personal approach to the matter?