I'll say it: I'm really interested in (and get excited about) sleep. The past couple of years, I've found myself focusing  on my sleep habits, writing down dreams, and in general prioritizing a full 8 (ok, 8+) hours of sleep each night. Sleep ?? is ?? so ?? important ?? y'all.  Oh, you'll sleep when you're dead? Good luck with that. Here's what I've gained from sleeping more.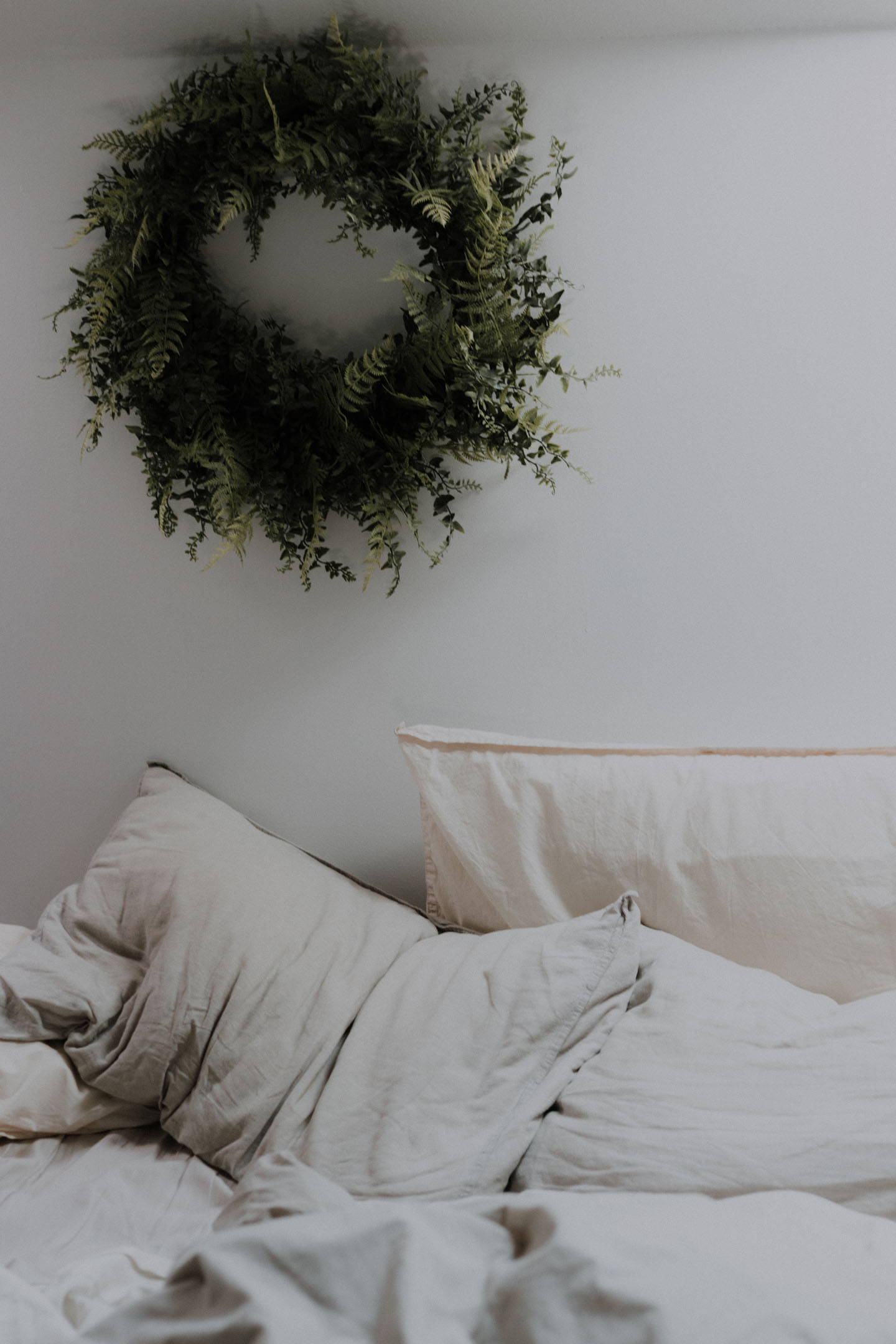 Better Ability To Prioritize
This one is two fold. First of all: sleep hours have become something I have to protect. Because I care about maintaining them, I prioritize well during the day to make it happen. What is most important that day? What do I need to focus on, and where is my time going? As with most things, there are exceptions, but in general, sleeping more means I actually have more time, or rather, more time used well. It becomes this positive cycle, where I can get up early because I went to bed early – utilizing hours better. I'm using the "early to bed, early to rise" narrative because that's how my rhythms line up. Bottom line? Sleeping more, and giving myself enough hours to sleep, forces me to prioritize during my day, AND means my hours awake are better used (most of the time, at least).
Routines
On a similar note is how holding adequate space for sleep helps in keeping routines. The best way I can describe it is with the word balance. I gain balance with sleeping more – the ability to stick to routines and rituals that benefit all aspects of my life. Working routines, resting routines, even morning and evening routines. I'm not constantly running on empty, which means I have the physical and mental energy to practice routines that are important to me. As with the ability to prioritize, it's a positive cycle. I sleep more, which means I have balance in my day, which means I'm in healthy routines, which means I hold my time to sleep as sacred, and so it repeats. More sleep allows me to gain routines in my everyday life, in the best possible way.
Increased Creativity
There's a lot of interesting information on sleep and creativity. Yes, a benefit of sleep is that it can provide a fresh mind for the day ahead. However, the very act of sleeping and dreaming can lead to increased creativity. In the book Why We Sleep  (I first mentioned it a while back here), Matthew Walker (PhD, professor of neuroscience and psychology, director of the Center for Human Sleep Science, you get the idea) writes, "In ways your waking brain would never attempt, the sleeping brain fuses together disparate sets of knowledge that foster impressive problem solving abilities."
He goes on to say later in the book that "it is REM sleep that offers the masterful and complementary benefit of fusing and blending those elemental ingredients together, in abstract and highly novel ways." Basically, REM sleep and the dreaming process can promote creativity and problem solving. I definitely notice this pattern when I'm consistently providing myself enough time to sleep. Creativity, both personally and professionally, seems to come more naturally, and I often have new ideas that I hadn't even considered the day before. It's wild. What I've gained from sleeping more? THIS!
Improved Health and Wellness
I'll start with this: sleep does so much more than we give it credit for! Big picture, these past few months were a testament to me personally for how instrumental sleep is in healing my body physically, mentally, and emotionally. I'm not here to say that sleep solved every problem I had on its own. Of course it didn't. However, it was definitely an important part in getting me feeling back to normal after the end of my hiking last summer. In Why We Sleep, Walker writes that "Every major system, tissue, and organ of your body suffers when sleep becomes short."
If you're interested in the nitty gritty of it all, I would wholeheartedly recommend reading the book. There's so much depth to the conversation on sleep and our health – ranging from our daily health to long term health and everything in between. The oversimplified gist is this: sleep can help heal and prevent when it comes to our health.
Another by-product in my own life of sleeping more (8-ish hours consistently) is that I wake up and feel good, as is. Period. I'm energized enough in the morning to get up, workout, and start my day off with positive rituals (see routines, above). I feel very differently when I don't sleep enough, especially if those nights of not sleeping enough start to build.
This is what I've gained from sleeping more. In both big and little ways, sleeping more has made a difference. What about you – any thoughts on your sleep habits or approach to sleep?