Burnt orange. Deep brown. Rust. Orange-y red. Whatever you choose to call this color, I'm into it. Deep, rich colors like this typically seem to have more of a fall feel, I know. Don't come at me. However, I'd like to think this color works for the transition out of winter as well, especially when it's on satiny textures or paired with bright pops of white. As someone who notoriously doesn't wear any color at all, I could see this burnt orange as a way to make the slow move towards lighter spring colors. Here's some of my favorite burnt orange style inspiration for spring – even if I am quarantining at home in sweatpants.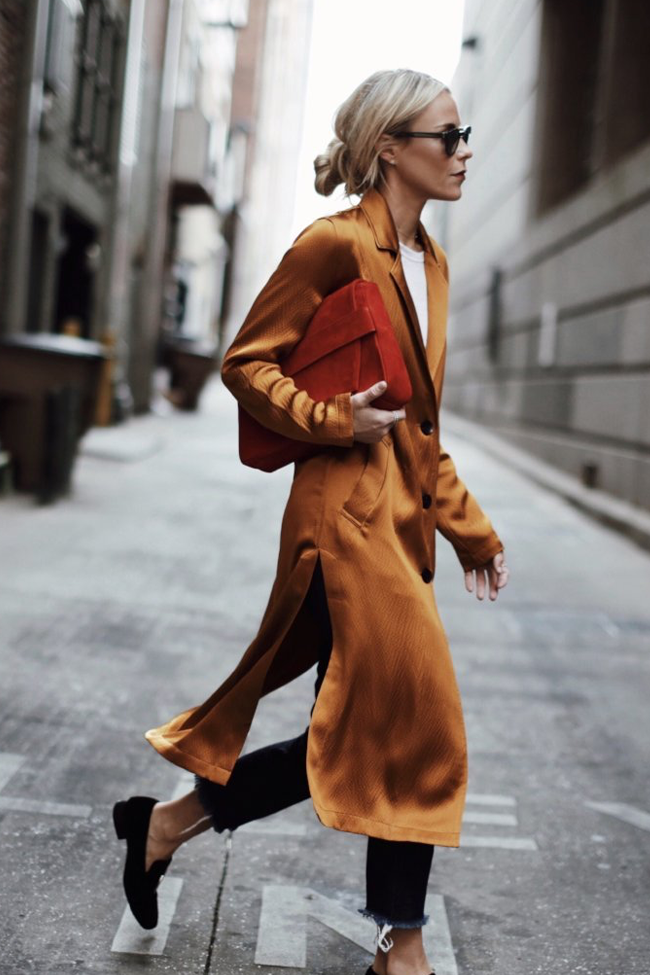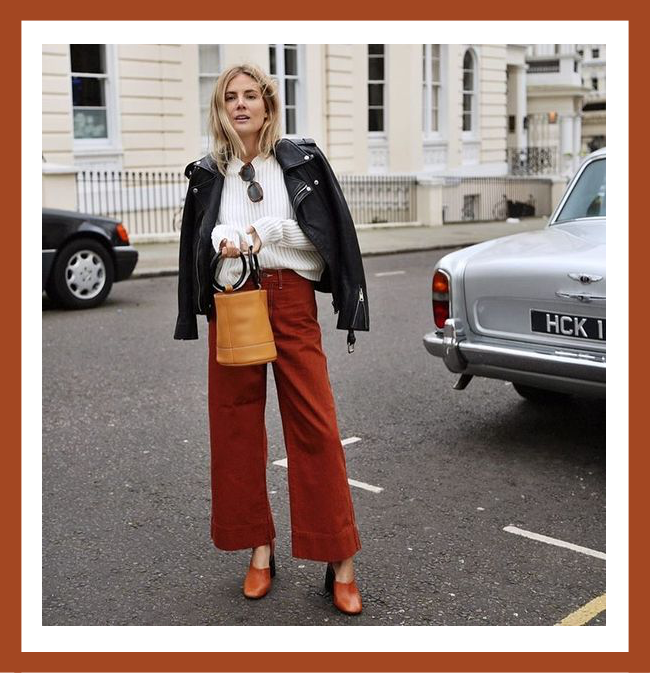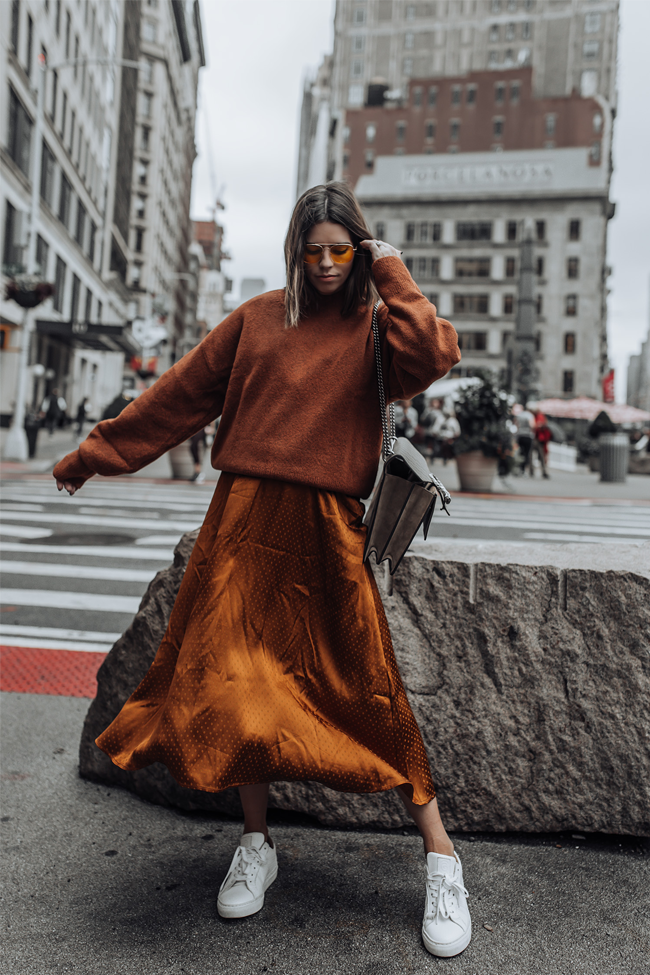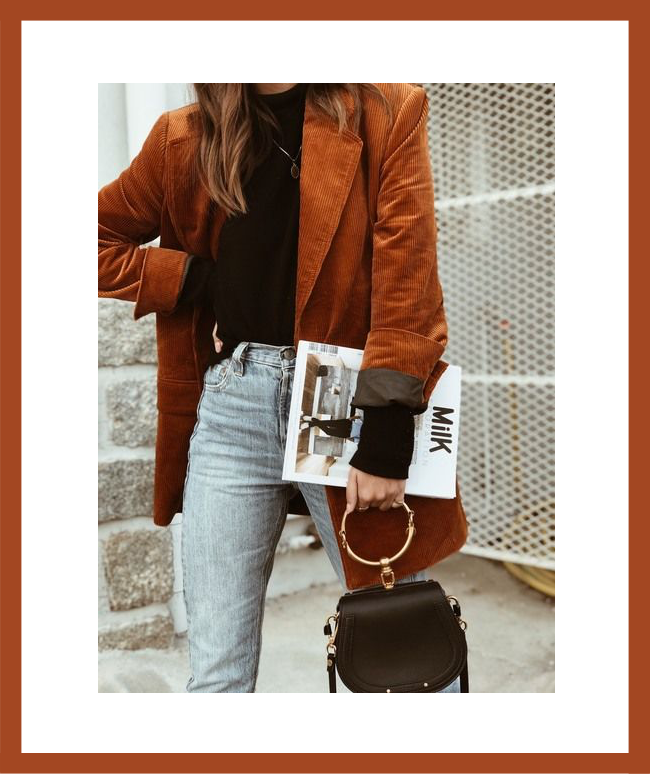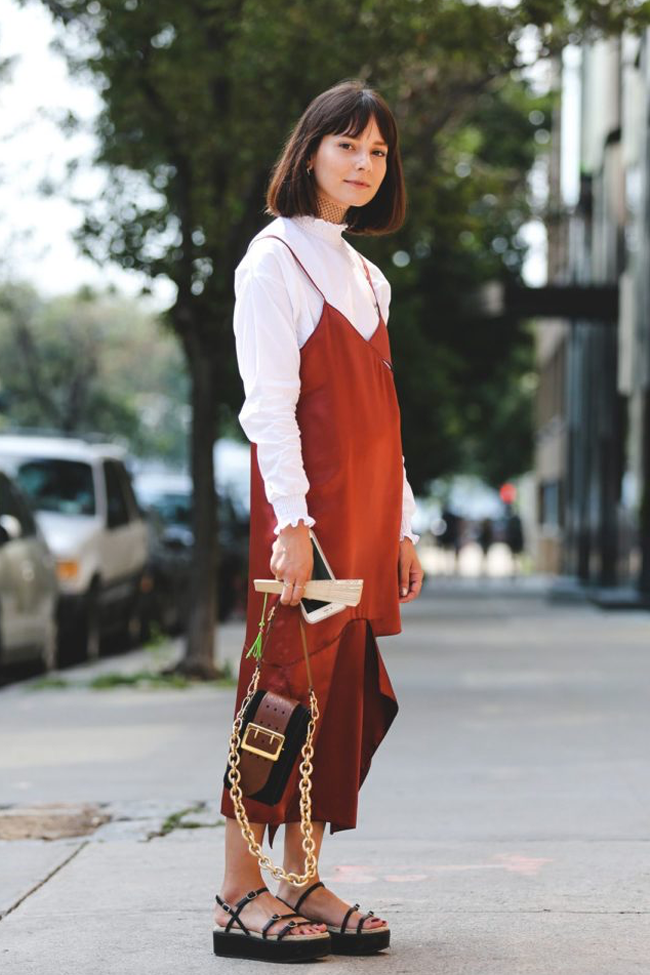 Images 1, 2, 3, 4 (unknown), 5
Any spring colors you've been loving lately?
Curating street style looks is somehow both soothing and inspiring creatively, even (or perhaps especially) as I stay at home these days. It feels a little bit odd to post about fashion these days, but I figured the colors and textures and looks might inspire you, too. Plus, I for one see enough sweatpants in my daily life at home right now and don't need to see any more on my blog. (LOL but seriously). ¯\_(ツ)_/¯  Hope you are all doing well!