I am a creature of habit. When I find something that works, something I love, I stick with it. Here are 6 current favorites from the beginning of the year that have made their way into my heavy rotation.
On the Go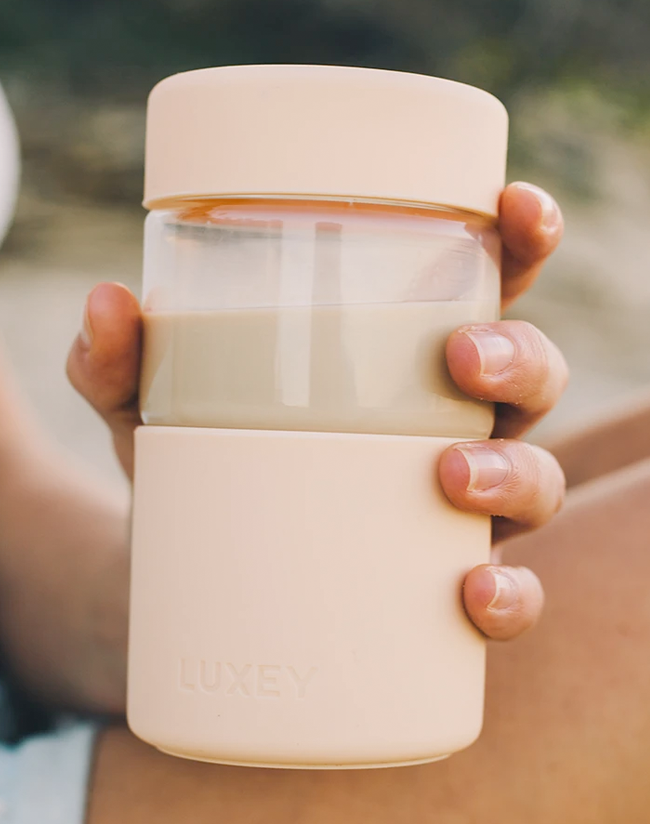 Photo via Luxey Cup
Luxey Cup
I prefer not to take my coffee on the go. Come on, sitting down to have a hot cup in the morning is half of the enjoyment for me. Plus, I'm, you know, cutting back on caffeine anyway.  However, this has quickly become THE travel mug for me when I'm taking coffee to go. It's the perfect size (both in capacity and fitting in a cup holder), it gives the same feel (but better) as a single use cup, and yeah, it's really aesthetically pleasing (I have the charcoal gray).
Erin Condren Planner
Whether I'm on the go for work, appointments, or catching up with friends, I am constantly using my planner. How did I ever keep track of anything back in the days I didn't use one? Even when I'm not on the go, I'm using this planner to help myself be intentional with where my time is going. This year I am trying out the Erin Condren planner, and so far have found it to be both functional, and enjoyable, to use. In the past I've tried other planners that offer too much space for reflection and recapping each month and goal setting for the next month. Those are all good things, but I don't need pages and pages each month for that. This has been the perfect balance…which is the most important thing – I actually use it! And, again, what can I say – it's aesthetically pleasing.
Reading

The Ruthless Elimination of Hurry
I first mentioned this book here when I had it on my "to read" list. With the start of the new year, I've been trying to read a little bit of it each morning during my quiet time and…wow. It's good. I'm not finished with it yet, but so far, it's been full of nuggets that cause me to reflect on my own use of time, and my own pace of life. Already I've underlined so many different parts, but this especially stuck out to me: "When we get overbusy, we get overtired, and when we get overtired, we don't have the energy or disciple to do what we need most for our souls." I mean, yeah, it's not rocket science and yet it's so counter cultural. Highly, highly, recommend this one.
Wearing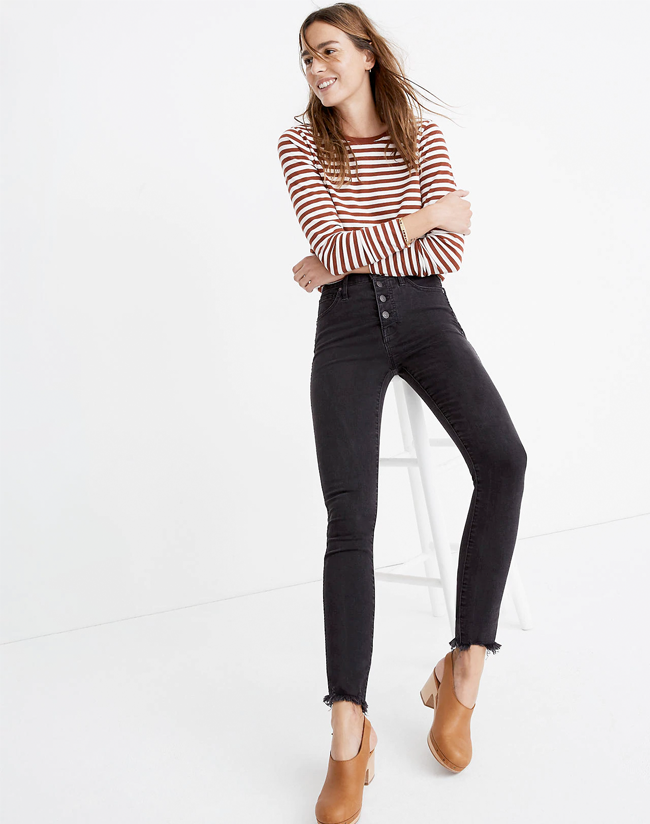 Photo via Madewell
Black Madewell High Rise Skinny Jeans

Honestly, I should probably feel embarrassed about how frequently I wear these pants. But I don't. I love the high-waisted rise, the shredded cuffs, the buttons. I love it all. Madewell jeans just fit so stinking well that I can't help but reach for them time after time. I mean, at the end of the day they are classic black jeans that I foresee myself pretty much wearing until I can't wear them anymore.
Lululemon Leggings

More black pants! Who is surprised?! Here's the thing: I always found the Lululemon price tag to be… a lot. I mean, how much better could $100 leggings really be from a regular pair of workout leggings? But then I had a little extra money gifted to me and…the rest is history. I get it, I really, truly get it now. I won't say they are life changing, because that feels dramatic. My Old Navy leggings have held up over the years and will continue to be (much more affordable) favorites. All that said, these are worth the hype (I got the In Movement tights). Buttery smooth, incredibly flattering, beyond comfortable. A current favorite, without a doubt.
Staying Cozy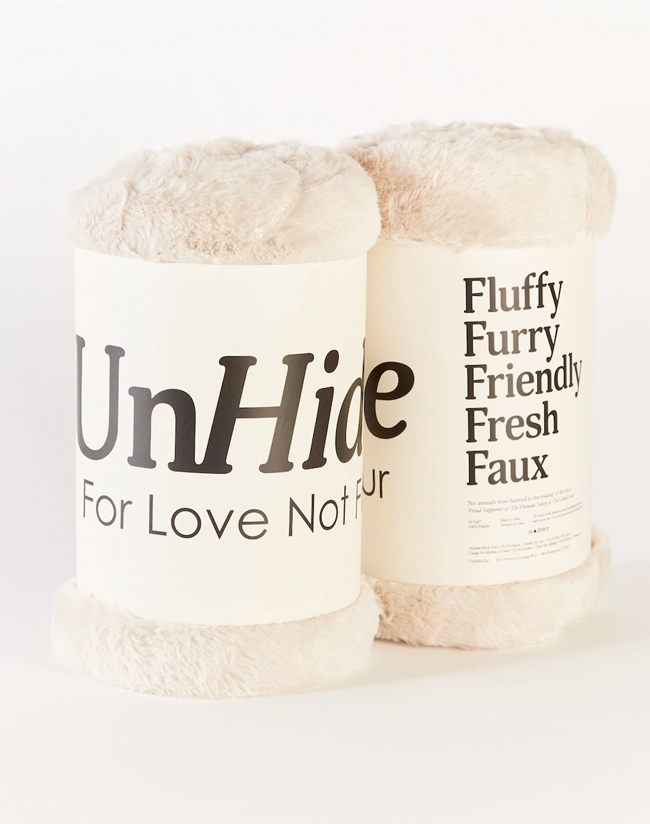 Photo via UnHide
UnHide Faux Fur Blanket
A blanket? I know, I know. But it's winter, and this has got to be the softest blanket I've ever owned. That's really all there is to it. I love curling up with this blanket to read, or write – cup of tea in hand. For me, it has been about the little joys that make the often dark, cold, will it ever end and will I ever see the sun again days of winter just that much brighter. This blanket is one of those joys. Also, it just feels luxurious and what can I say, I like the feeling.
What have been your favorites from the start of 2020?